The good news weatherwise is that there is not any real bad news for the next 7-14 days. Weak high pressure settling in over the Gulf of Mexico will lead to milder conditions tomorrow into Friday with afternoon temperatures reaching the 70's on both days. Clouds and rain chances will increase on Friday into Saturday ahead of a cold front due to reach the coast sometime on Saturday, bringing back seasonably cool, sunny weather to start the week.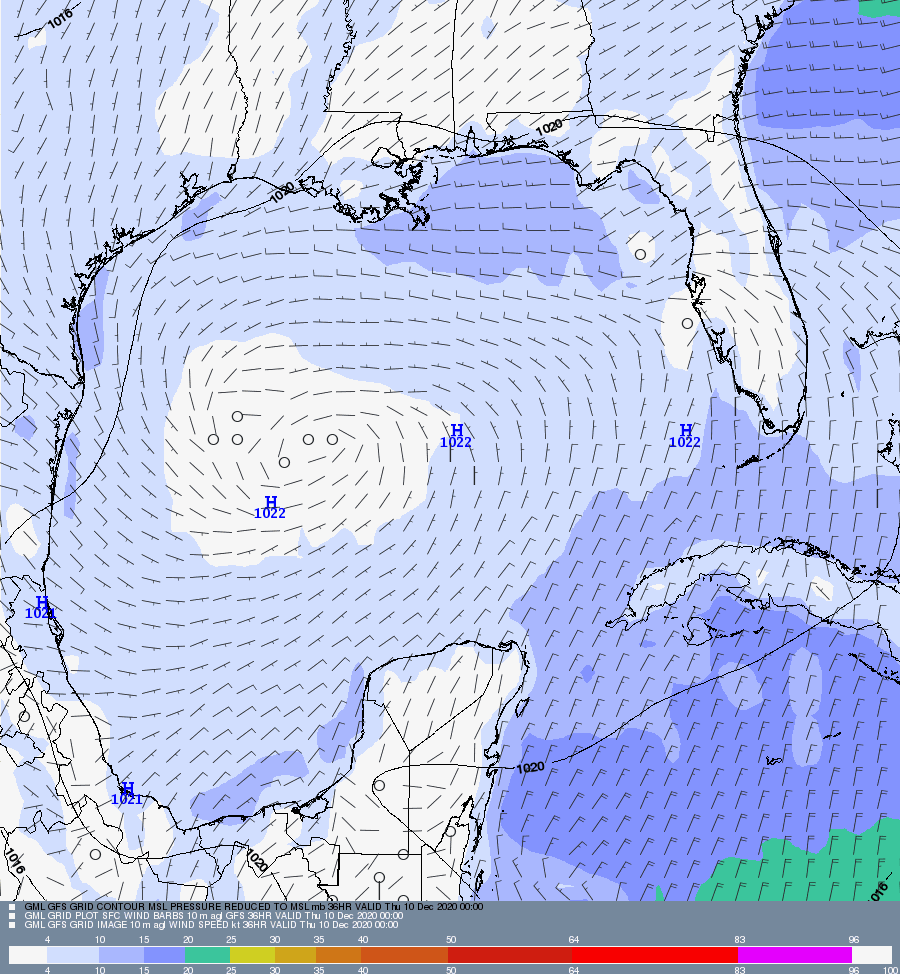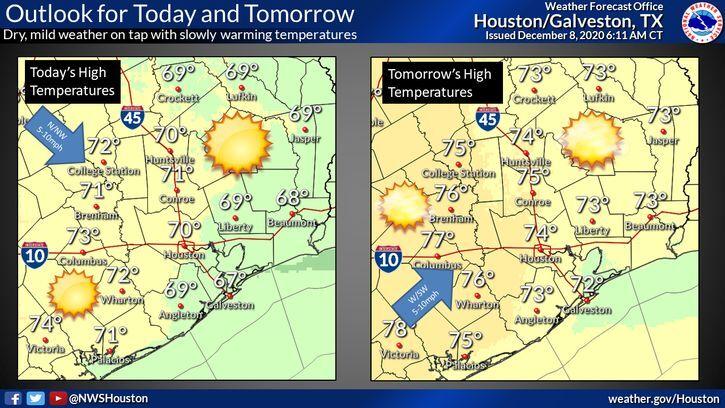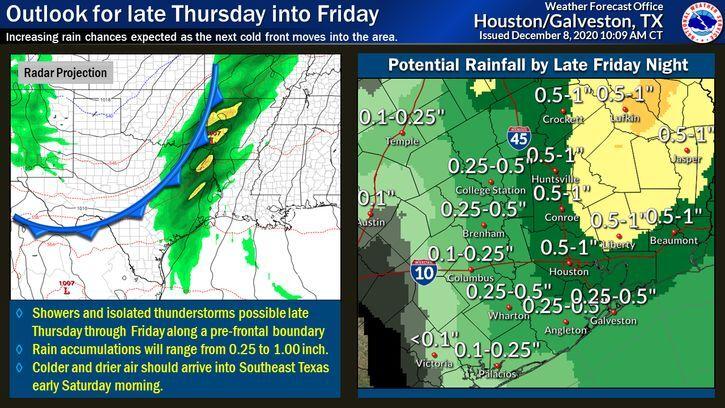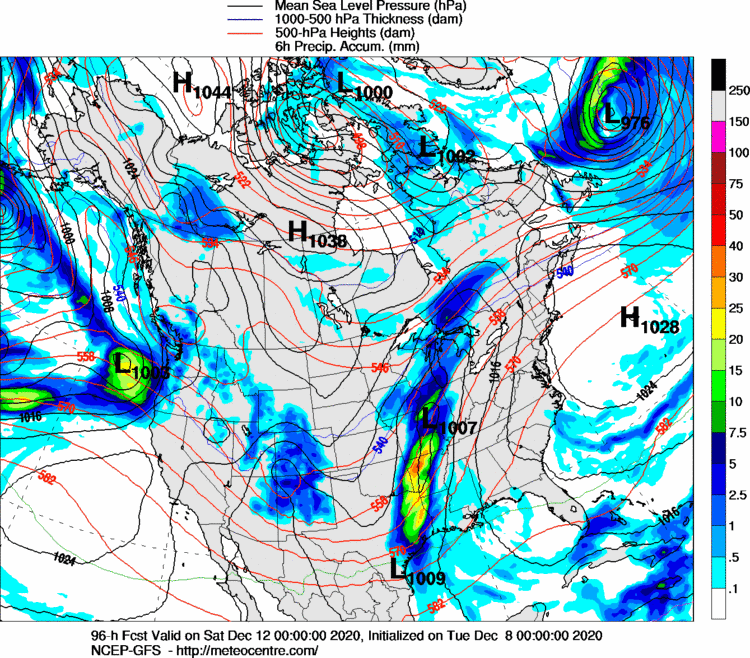 Early next week upper-level winds will continue in a pattern that will keep really cold air far to our north and result in frequent weather changes as systems move from west to east across the center of the country. Essentially this will be a continuation of what we have seen lately, mild conditions alternating with periods of cool, sunny weather as upper-level troughs and modest cold fronts move through the region, accompanied by precipitation ahead and along the fronts.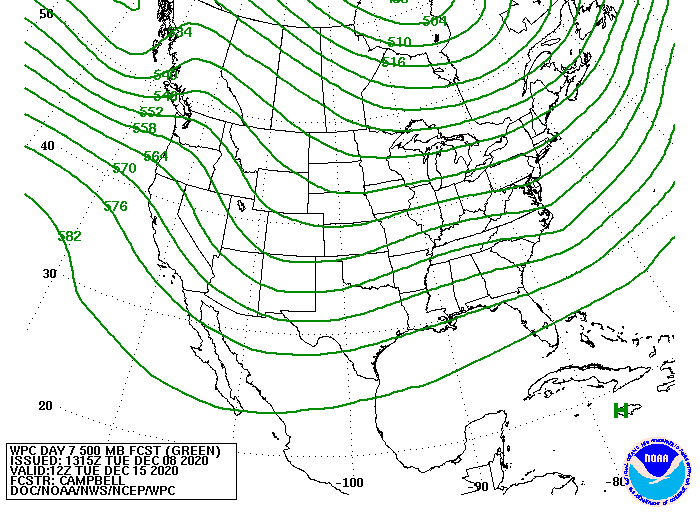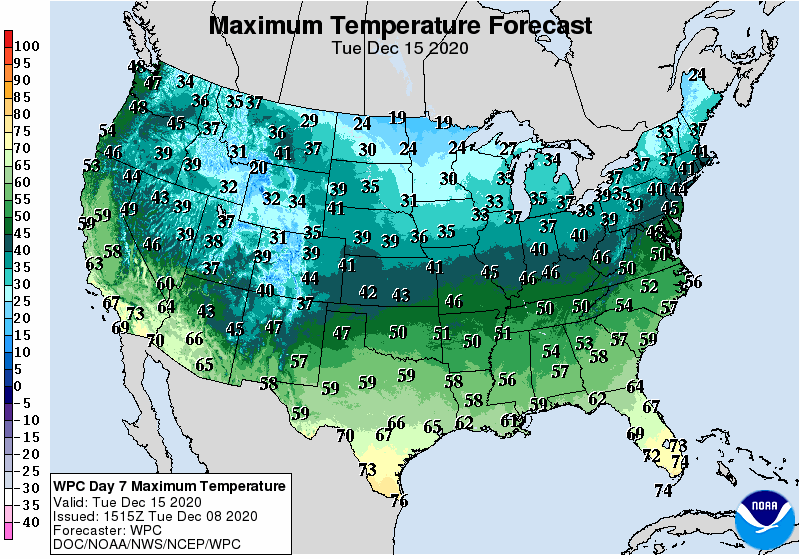 In other words, we should see mostly average weather conditions for this time of year and is reflected in the Climate Prediction Center's outlook for this coming Sunday through next Thursday.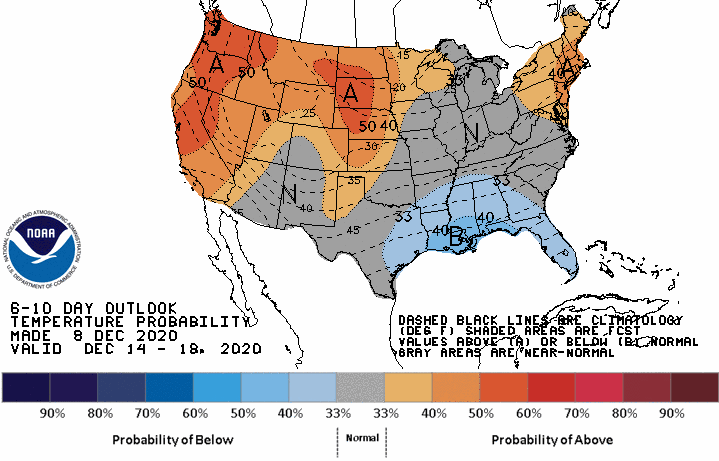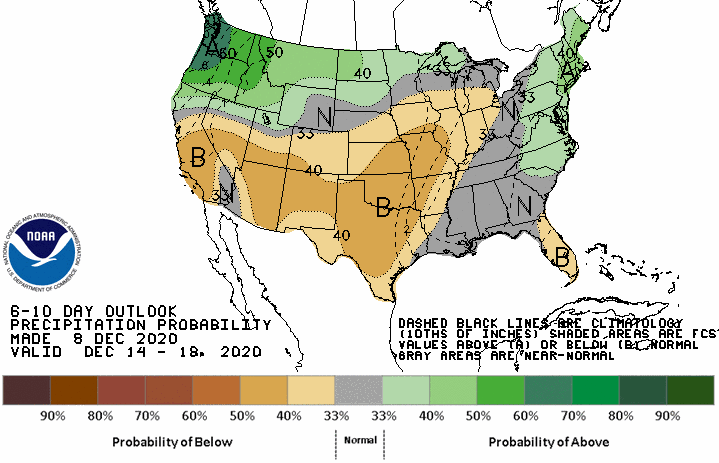 Looking even further ahead, the outlook is somewhat similar, though there is expected to be a trend towards even milder conditions and a little more precipitation.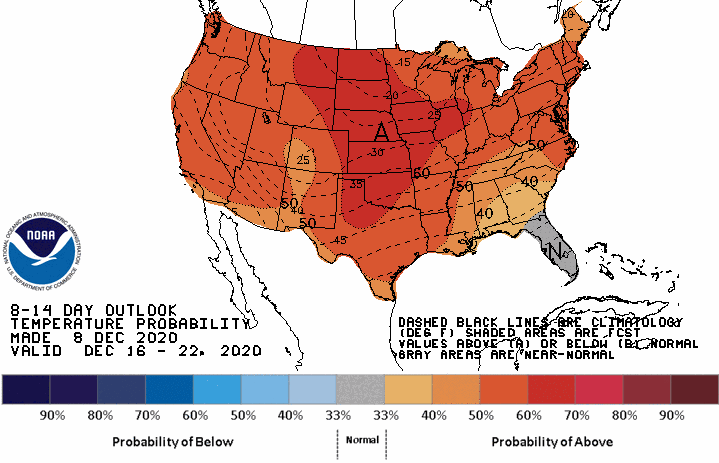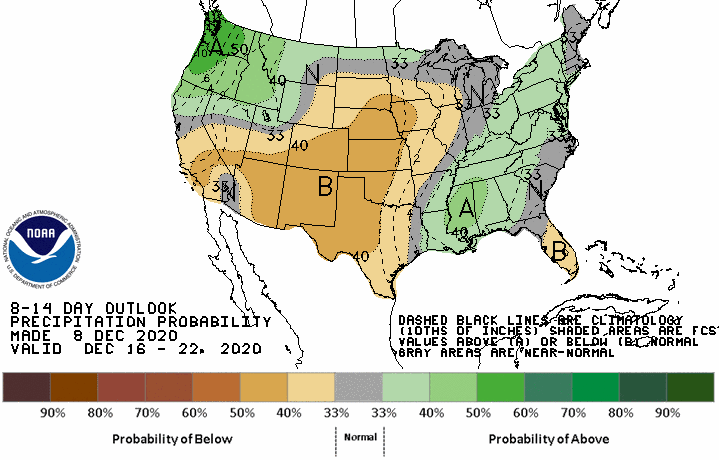 From my point of view, not a bad outlook at all!