Hurricane Grace made landfall as a Category 1 storm on the eastern coast of the Yucatan Peninsula early this morning and is continuing its westward trek across the region. The storm, which has temporarily weakened to a tropical storm, is expected to re-emerge off the western coast of the Yucatan and move into the Bay of Campeche this evening. The projected track takes Grace ashore on the Mexican Gulf Coast north-northwest of Vera Cruz late tomorrow night or early Saturday as a Category 1 hurricane.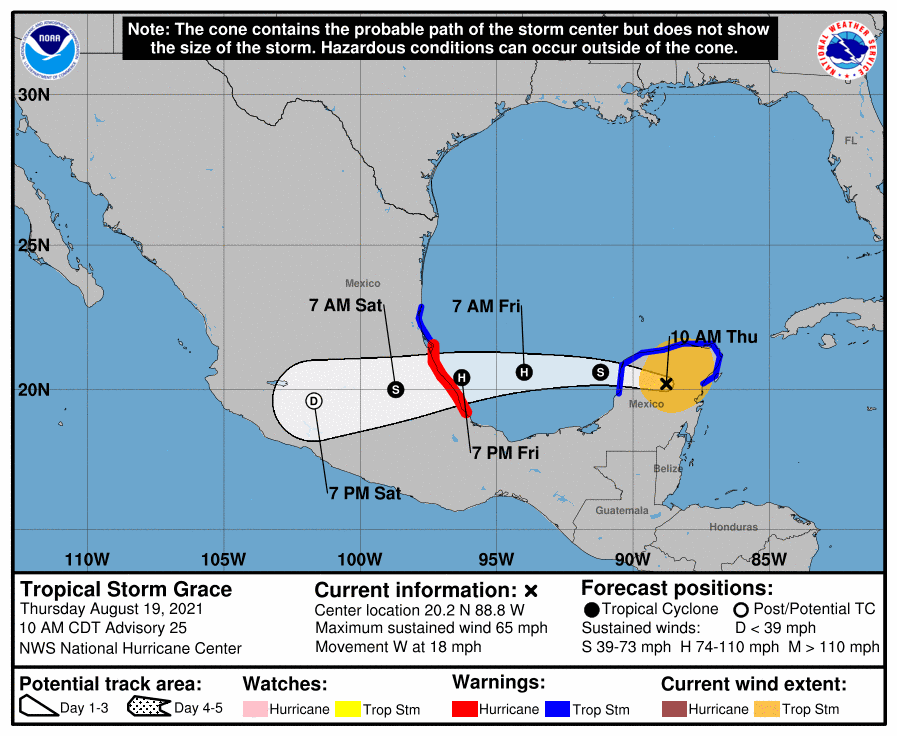 Although Grace will remain well south of our area, there will be some local impacts and a Beach Hazards Statement has been issued through Saturday morning for dangerous Rip Currents and minor coastal flooding as the system tracks across the Southwest Gulf of Mexico.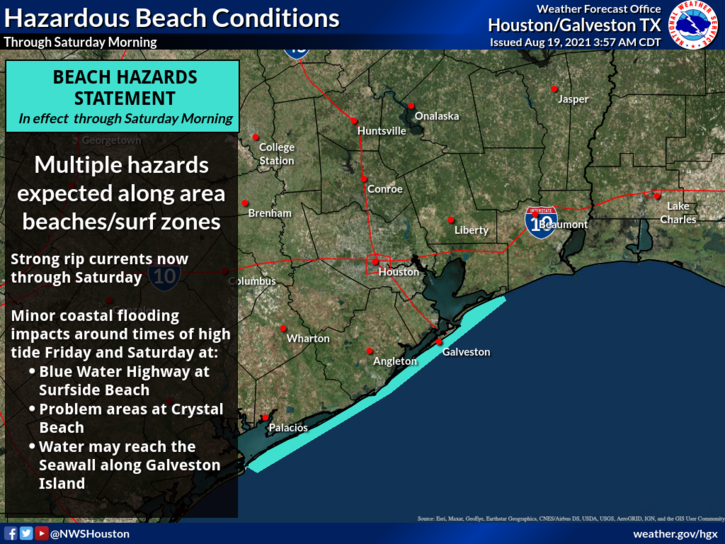 The same high pressure that is keeping Grace confined well to out south may bring its own hazards with dangerous heat levels and triple digit Heat Indexes prevailing into early next week.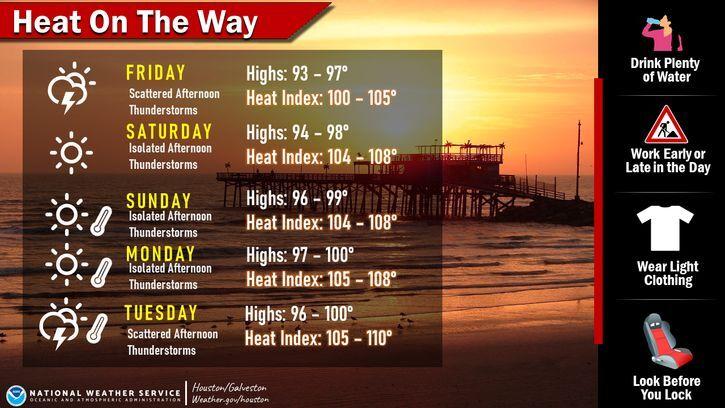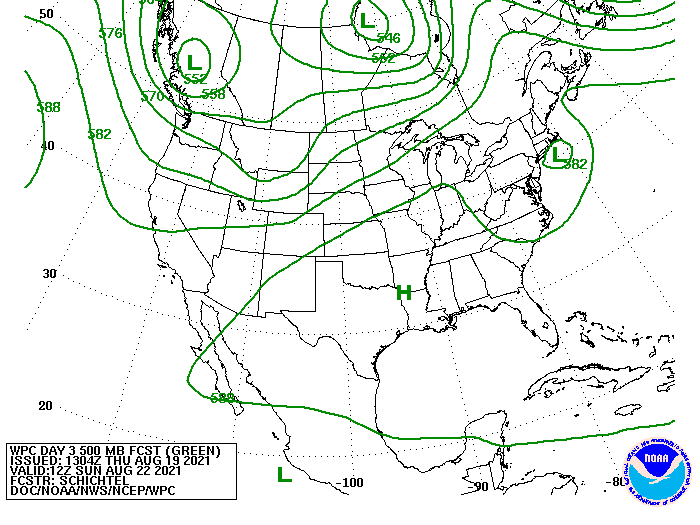 While the heat may be unwelcome to many, I think that most of us would prefer that to having Grace track further to the north and northwest!