An upper-level low pressure trough digging southwestward from the Midwest and Tennessee Valley region into Texas, a summer-time cold front expected to near the coast by tomorrow, along with ample moisture and daytime heating should bring an increase in shower and thunderstorm activity for much of this week.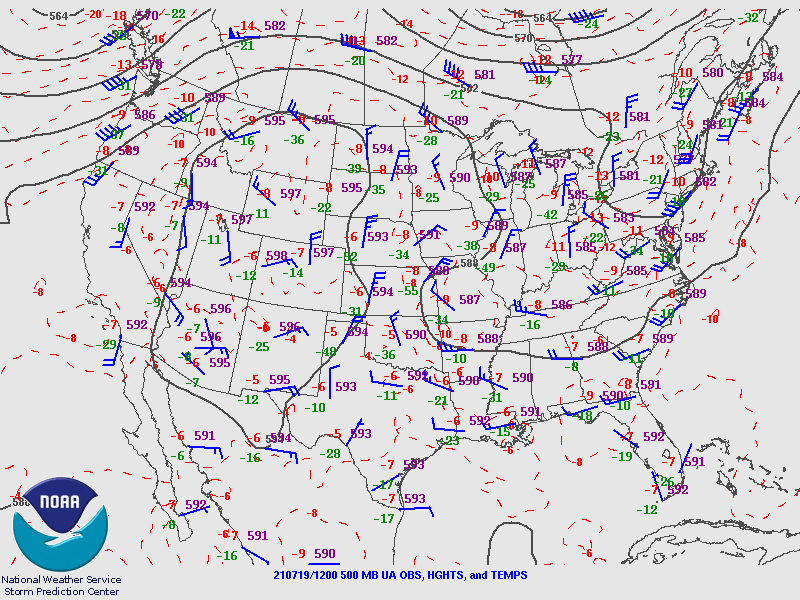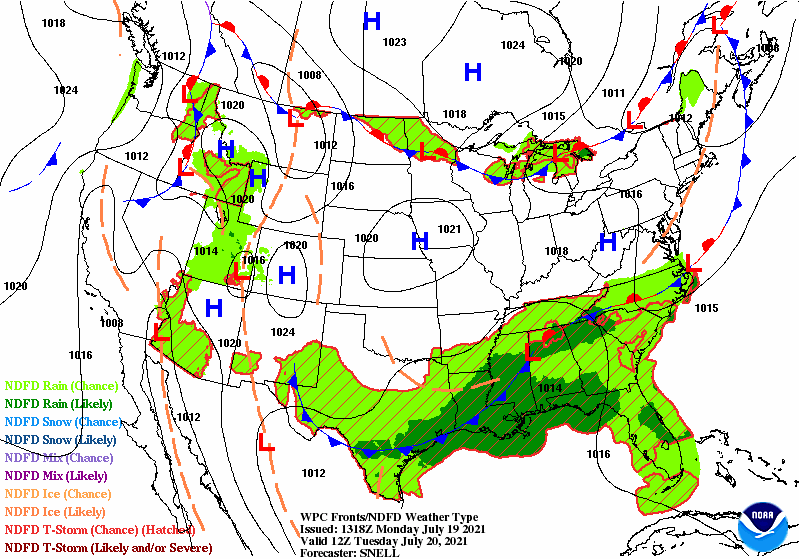 Rainfall totals of 1-2 inches or more are expected in much of the county with a slight chance for excessive rains of 3 inches mostly north of our area.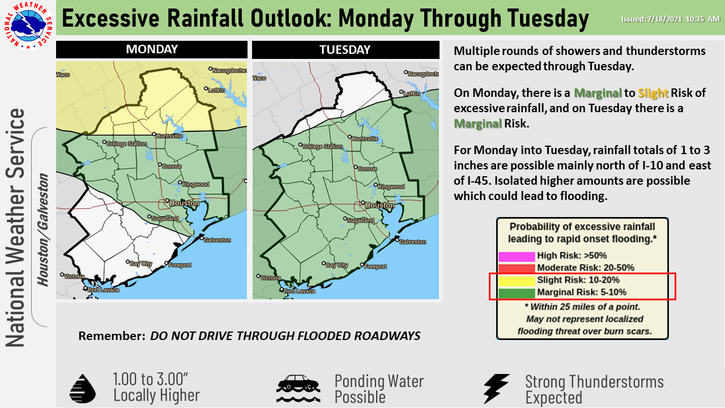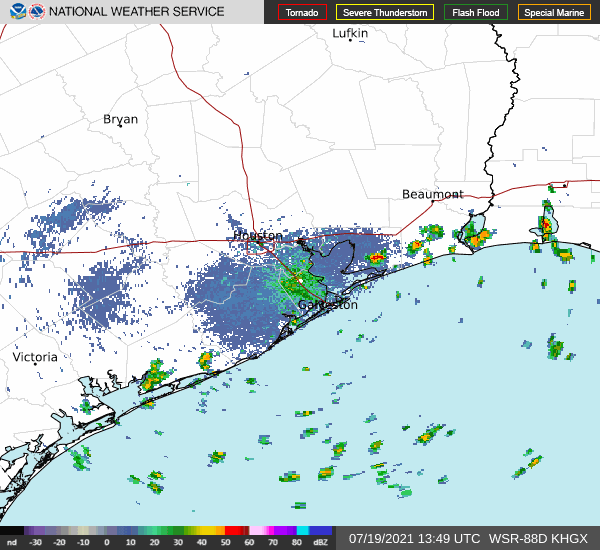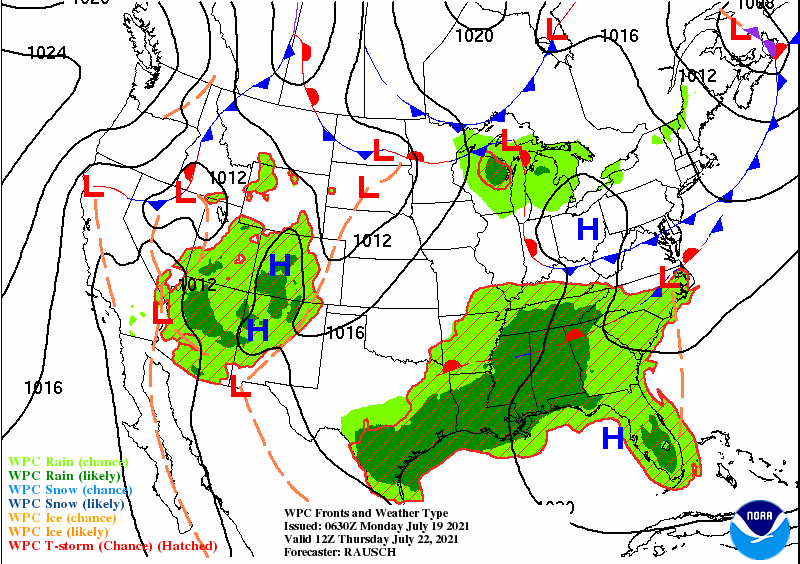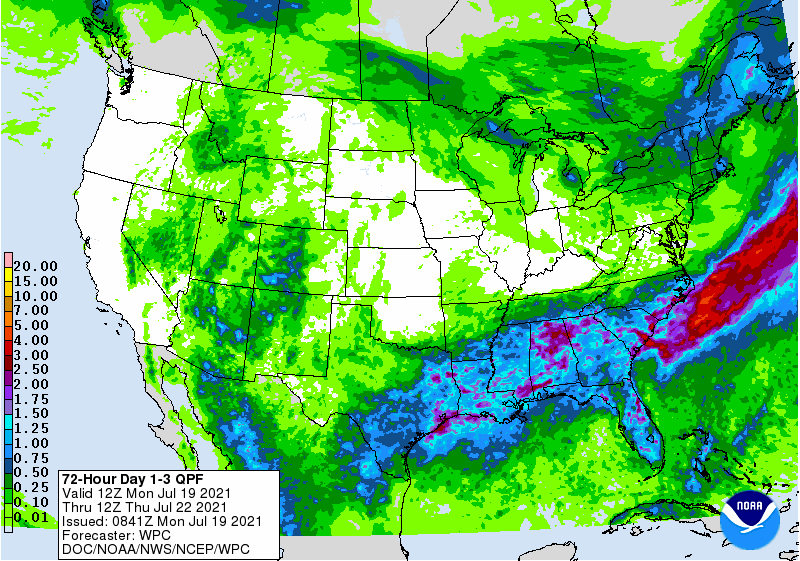 The good news is that an upper-level low expected to develop over Texas should shift westward while high pressure builds in from the east, leading to more sunshine and limited precipitation for much of the weekend.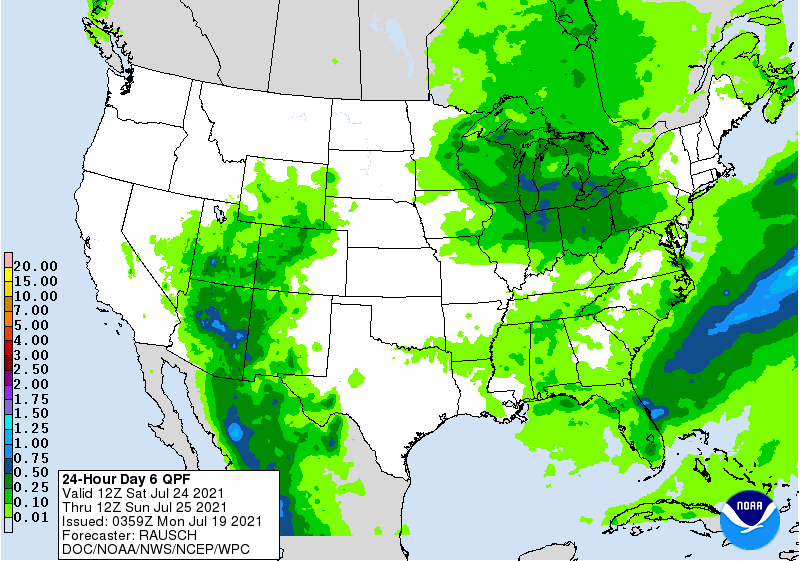 Also on the good side, the Tropical Atlantic Basin remains quiet and the intermediate (14-16 day) forecast models suggest that we may finish the month without any significant tropical systems impacting our area.
On a more sober note, the July 8 season forecast from the Tropical Meteorology Project at Colorado State is predicting a busier than average season with a significant uptick in storm development in August and September. In other words, enjoy the lull while we can.