At 4 am CDT this morning, Tropical Storm Fred was headed northward in the eastern Gulf of Mexico towards the Florida Panhandle.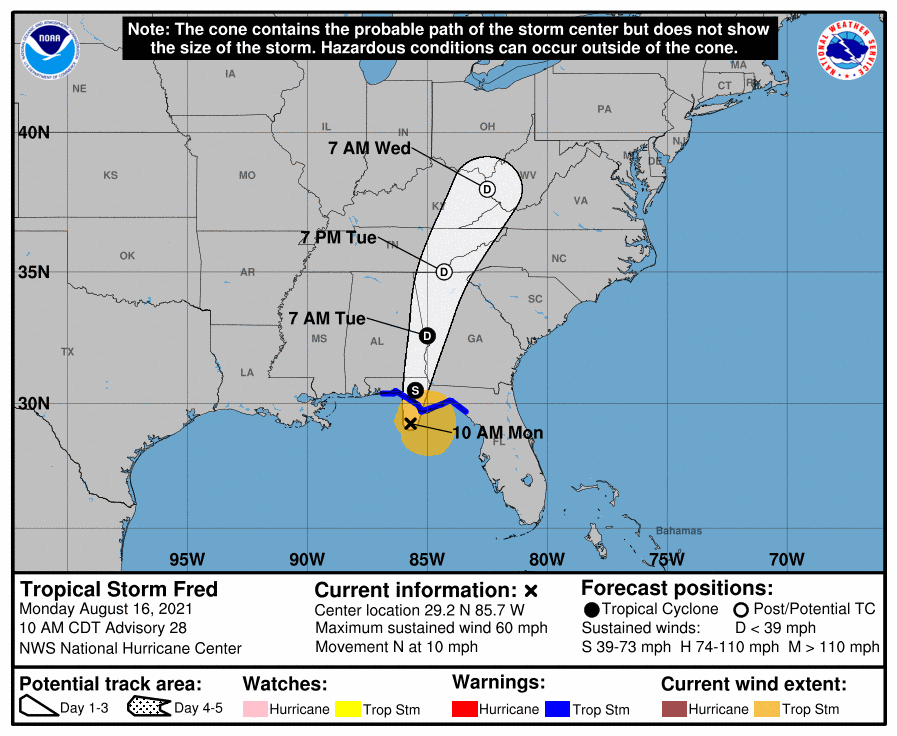 At the same time, a weakened Tropical Depression Grace was moving west-northwestward just south of Hispaniola. Unfortunately, Grace is still expected to bring torrential rains and flash flooding to already stricken Haiti.
Meanwhile, forecast trends are increasingly hinting that Grace, which yesterday, was expected to head northwestward in the general direction of the northwest Gulf of Mexico, may take a more westerly track which would take the storm ashore in Mexico, well south of the Upper-Texas coast.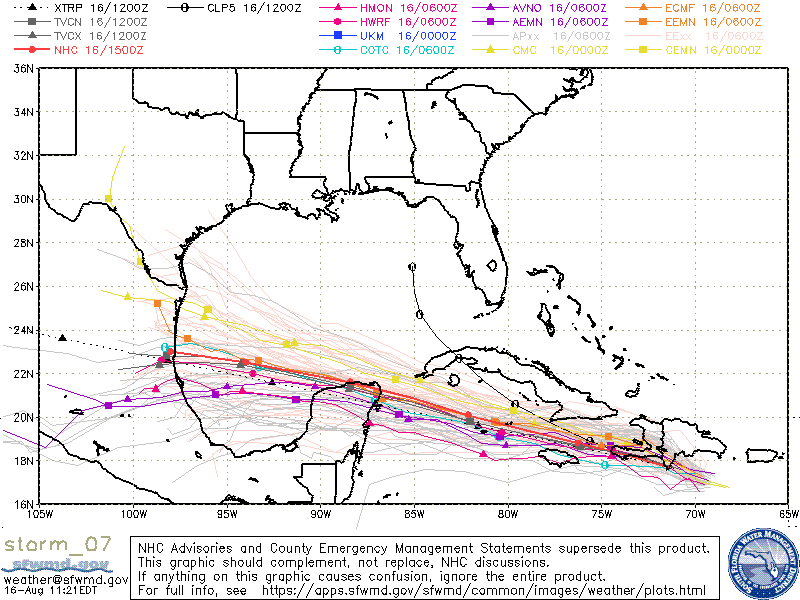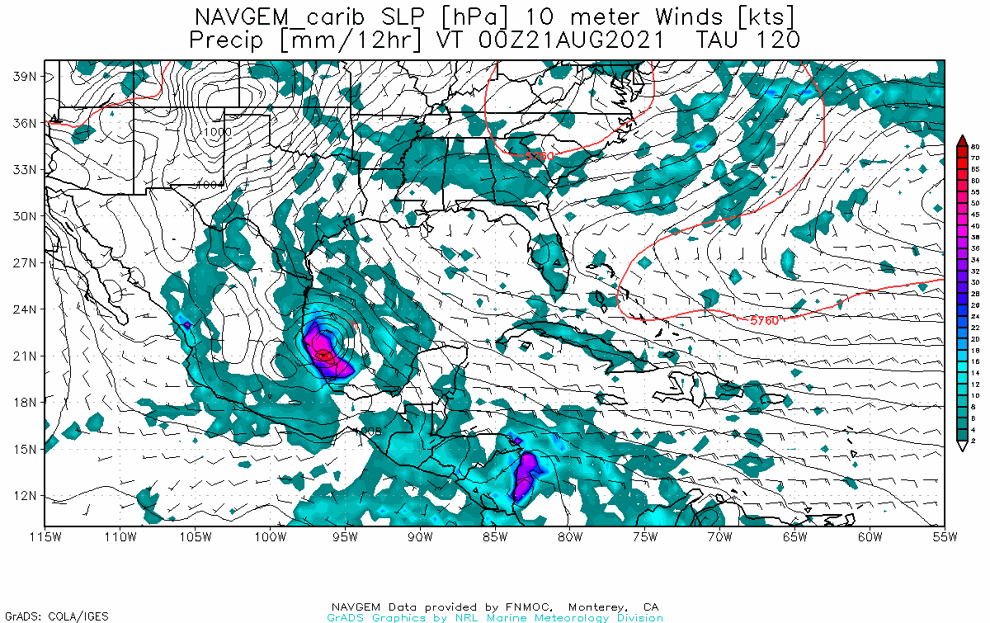 What "may" help us avoid significant impact is a ridge of high pressure building west across the northern Gulf of Mexico to Texas. This would tend to drive Grace westward and help suppress any northward turn with the system.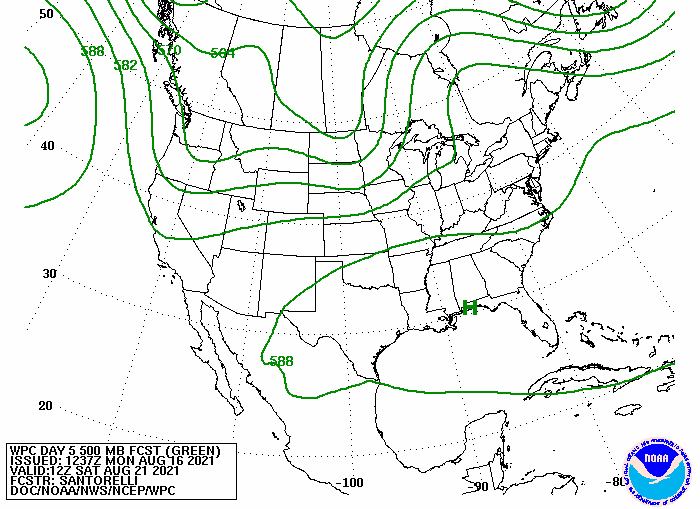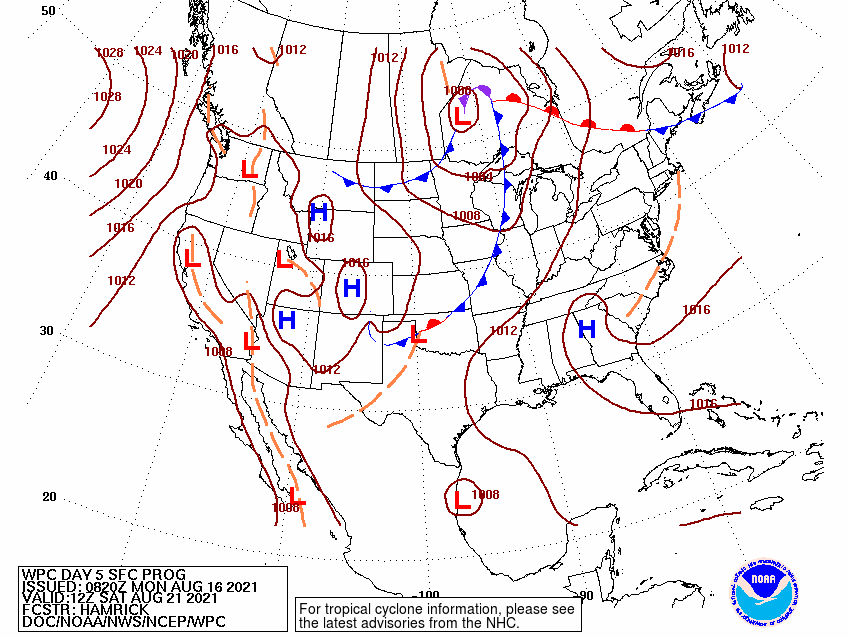 The down-side of this may be continued hot weather through this coming weekend. High temperatures yesterday reached 93 degrees in both Galveston and League City and could exceed that by this weekend if current trends hold.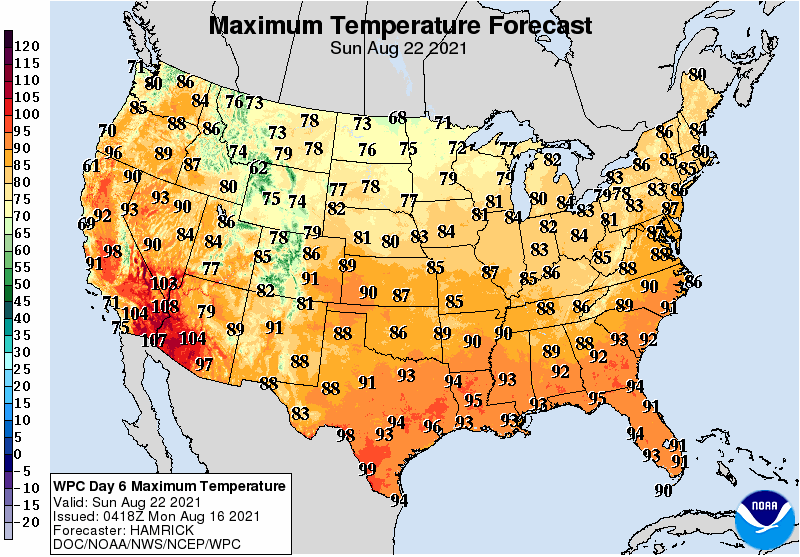 Nevertheless, there is some uncertainty with these forecasts. Any changes in the outlook could result in more significant impacts in our area. So the adage remains: "stay informed and stay prepared" and continue to monitor any changes in the outlook as we move through this week.