We'll see more clouds and fog than sun over the next few days as an upper-level low and trough to our west and an advancing cold front reaches the coast by early Tuesday, before stalling and heading back northward as a warm front.
Fortunately, rains should be fairly light through the mid-week with the bulk of the rain off to our north and east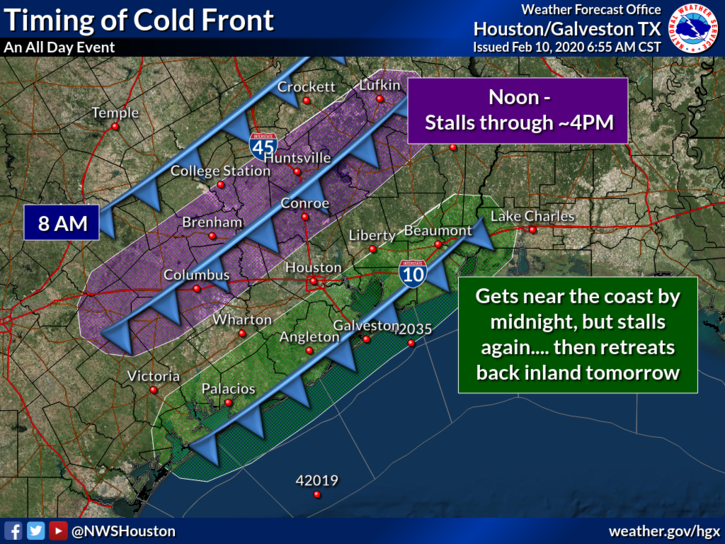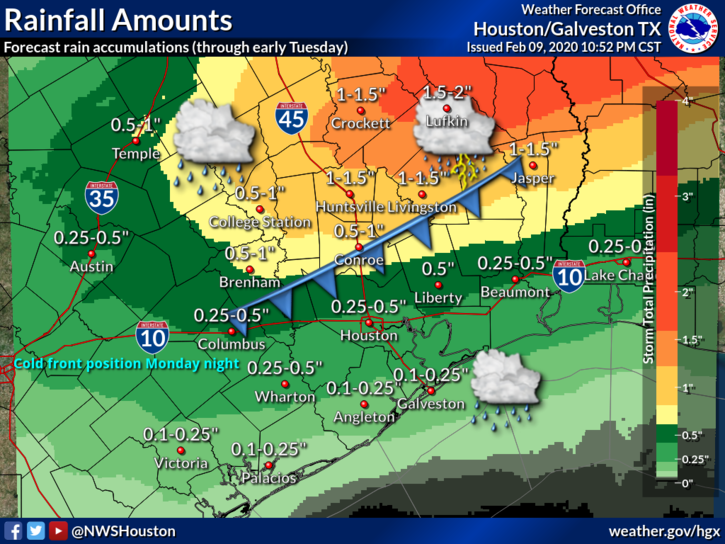 The weekend will bring a number of activities associated with Mardi Gras a complicated weather outlook. Another cold front should reach the coast Thursday with a stronger push of colder air moving in by Friday. This will lead to clearing skies and sunny conditions into early Saturday, along with temperatures on the somewhat chilly side to begin the weekend.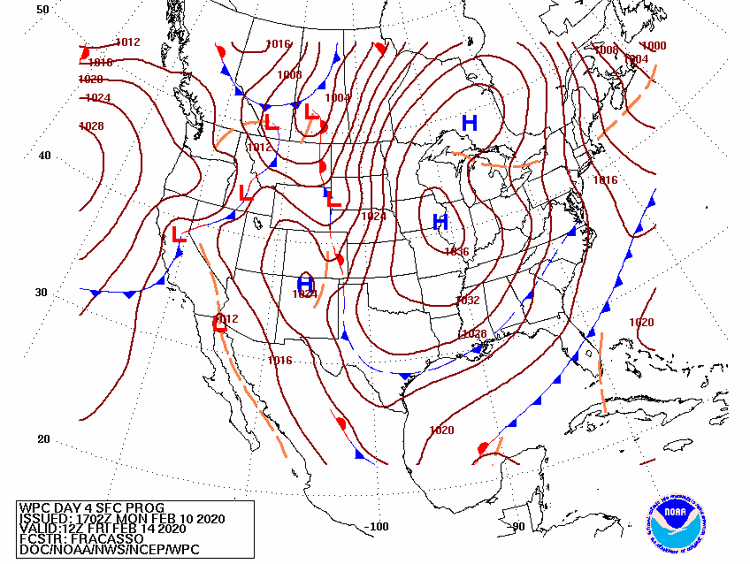 Low temperatures by Friday morning will be in the upper 40s at the coast with lower temperatures inland, with high temperatures Friday in the upper 50s.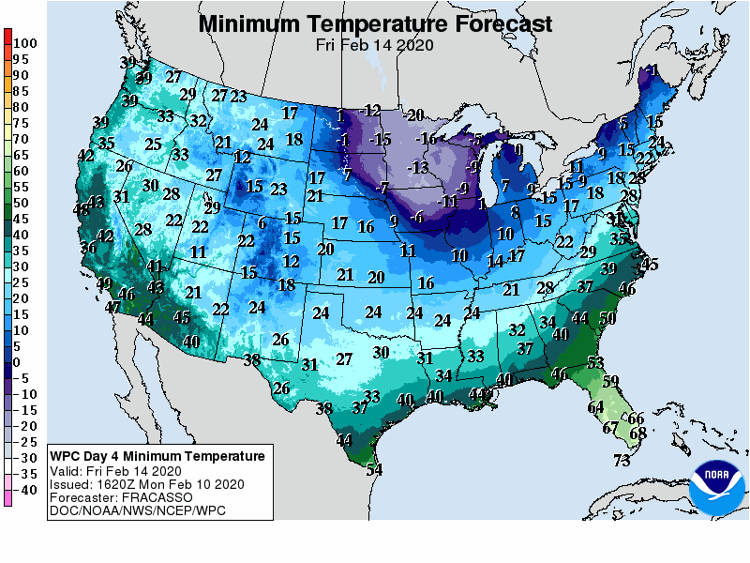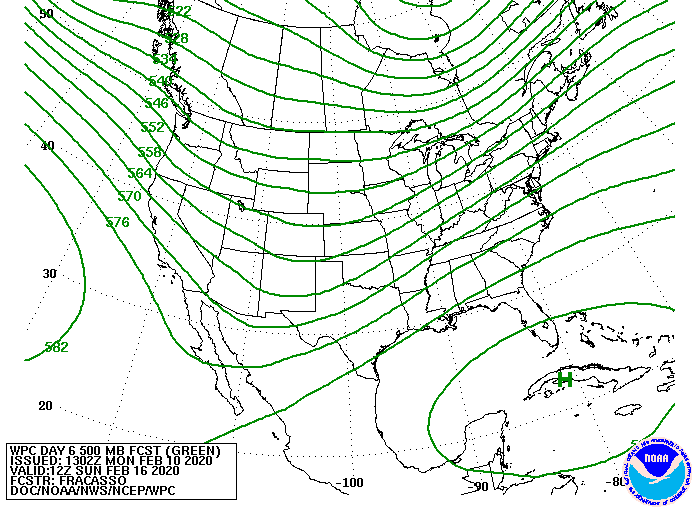 Saturday will bring somewhat milder conditions, but clouds and rain chances will increase with a chance for showers by Saturday night and a good chance of rainy conditions on Sunday as the trough to the west begins to move east into Texas and a warm front and surface low moves northward over South Texas.
Regrettably, this promises more rain as we move into the early part of next week.