At 4 p.m., the National Hurricane Center upgraded the disturbance in the Bahamas to Tropical Depression 19. At that time, the depression was about 130 miles east-southeast of Miami. The depression is moving west-northwest at 8 mph, with 35 mph sustained winds and a 1009 MB (29.80 inches) pressure. The system is expected by the hurricane center to become a strong tropical storm with 70 mph sustained winds before landfall somewhere on the northern Gulf Coast.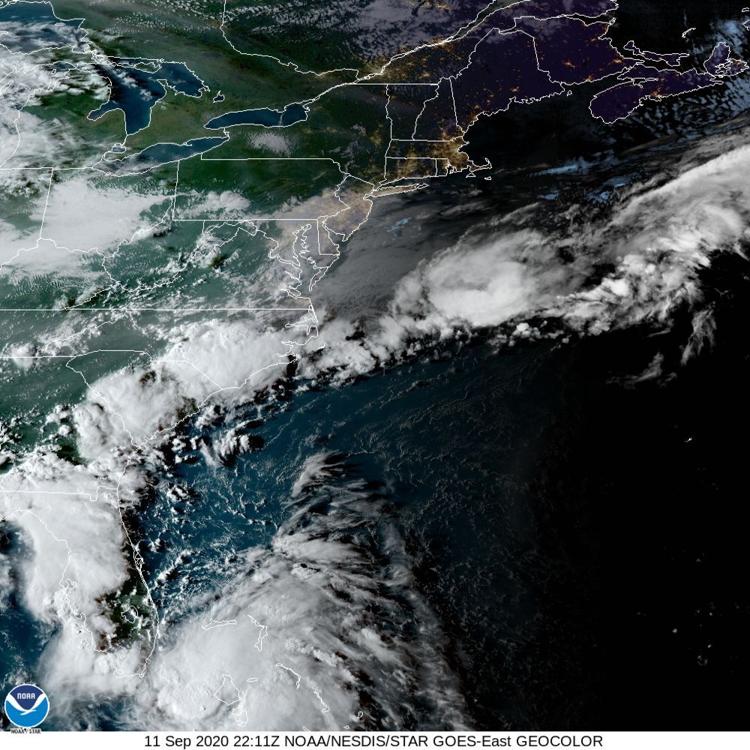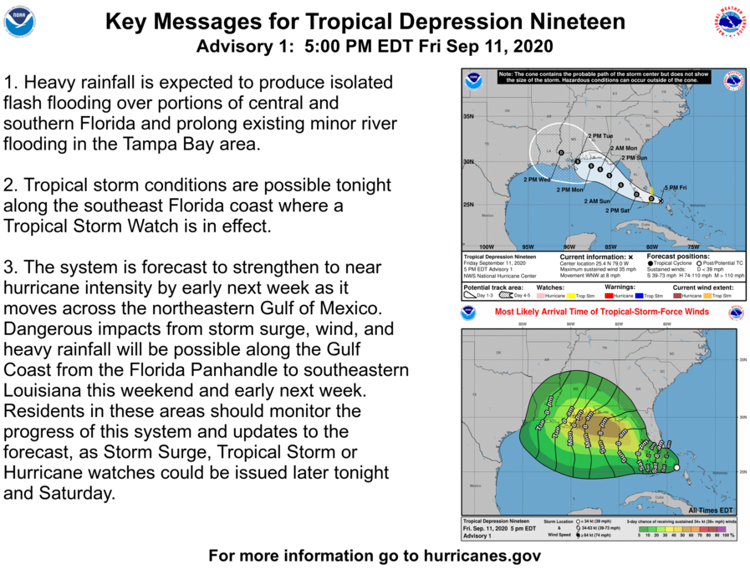 Meanwhile, disturbed weather associated with a low pressure trough extending southward from near New Orleans is given a 30 percent chance for development as it moves slowly west and then southwestward over this weekend.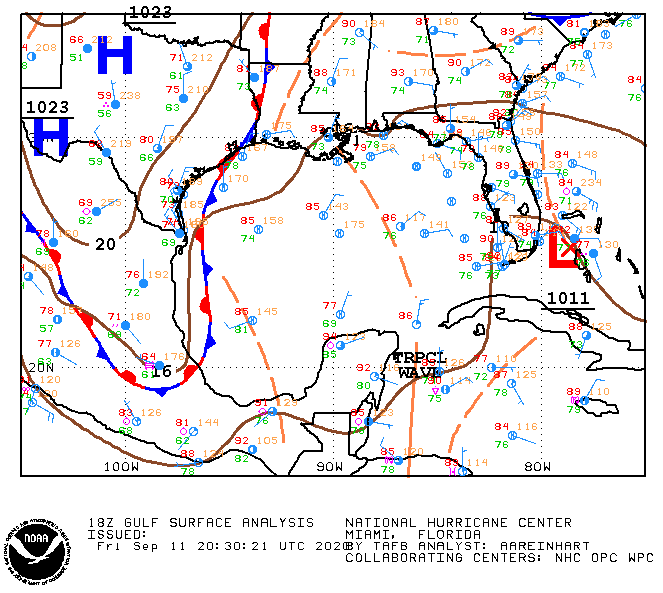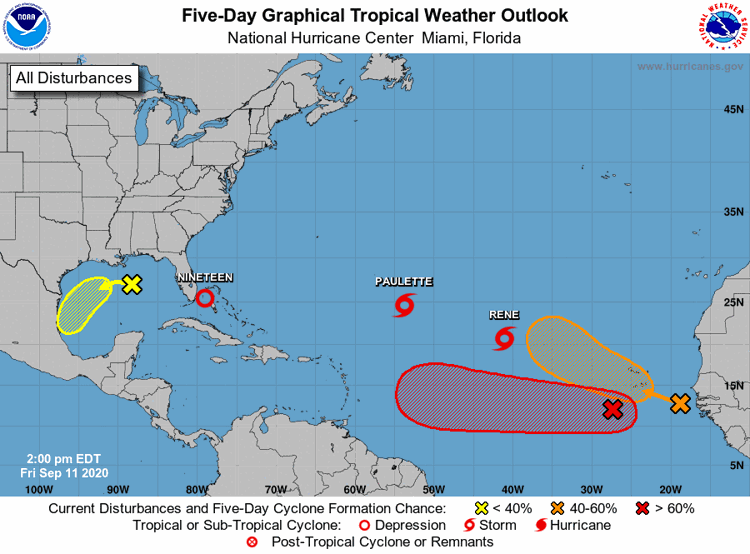 While neither system appears headed directly for our area, there is more than enough uncertainty that we will need to monitor them closely over the coming few days. In any case, the systems may enhance our rainfall prospects from late this weekend through the middle of next week. Of course, any deviations in the track or the intensity of either system could drastically change impacts locally.