The 10 am Advisory is now in. Currently, Hurricane Laura is located near 27.0 N and 92.0 west, or about 235 miles southeast of Galveston. Sustained winds were 125-mph (just below Category 4) with a central pressure of 956 MB (28.23"). Laura is moving northwest at 16-mph on a track currently projected to take the center ashore near or just a little east of Sabine Pass. Currently Galveston Island and Galveston County are a little west of the forecast cone, but remain within the Hurricane Warning zone as hurricane force winds cannot be ruled out at this point.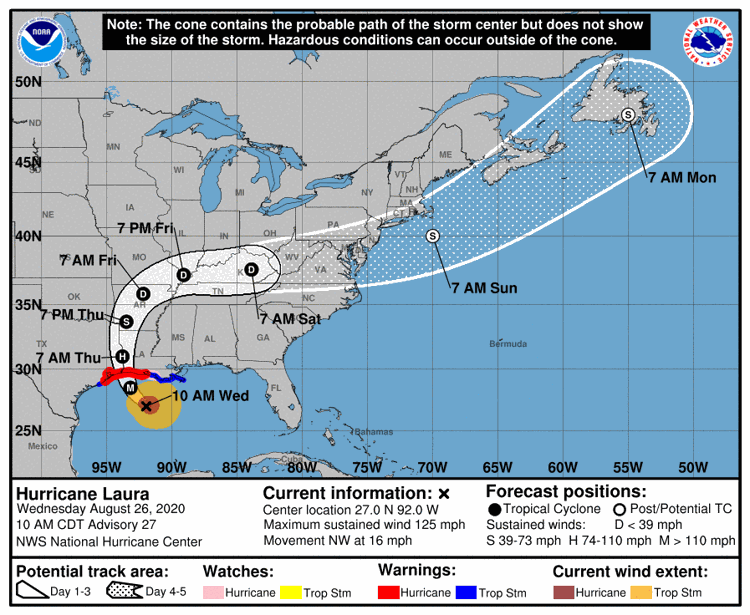 Laura remains a well-defined and organized system and is now expected to reach a strong Category 4 hurricane prior to landfall with 145-mph sustained winds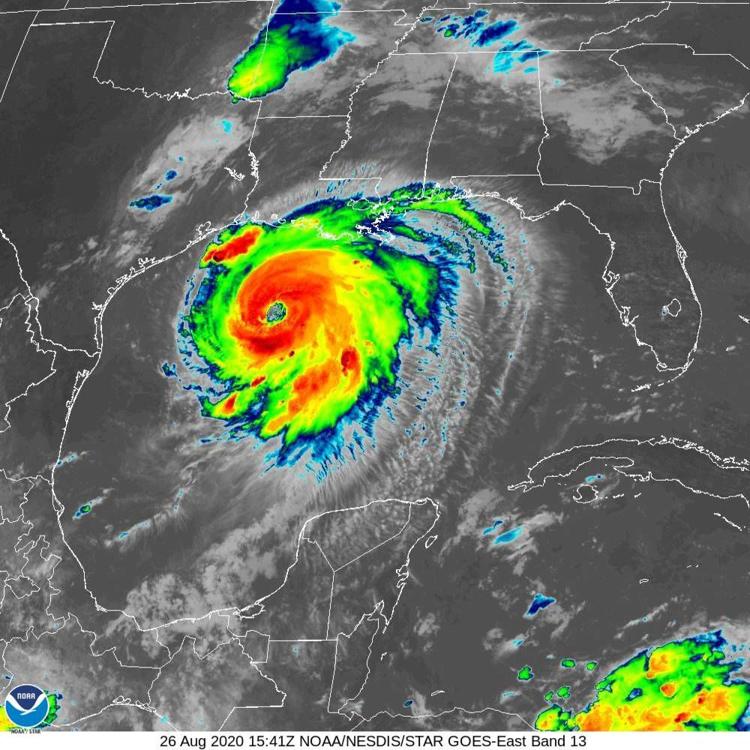 Although the projected path leaves us on the better side of the center with respect to wind, storm surge and even rainfall, these hazards continue to be possible.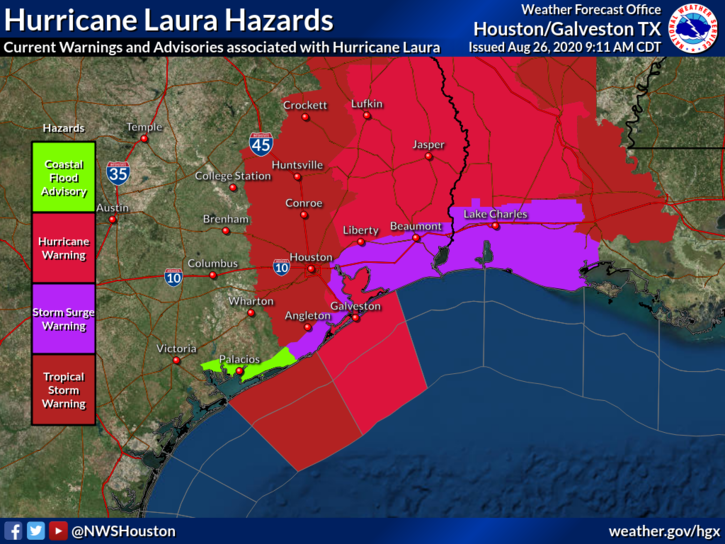 • Hurricane Laura Local Statement Advisory Number 27
Currently tide levels are running 2 feet above normal and tides of 3-5 feet will be possible, impacting low-lying areas of the County and Island.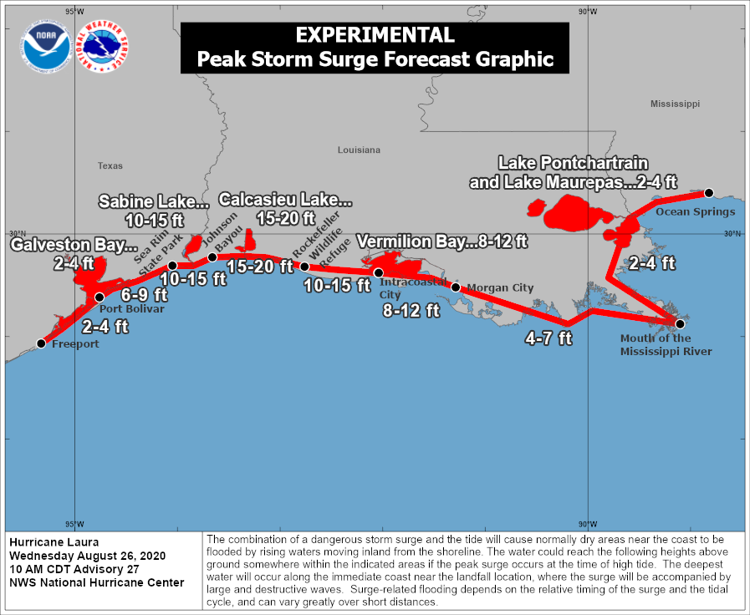 OK. So what are the "what ifs" with this storm. The easiest "what if" is fortunately the currently least likely. That is, Hurricane Laura takes an unexpected westward turn and strikes the Galveston area with 145-mph winds and storm surge of 10 feet or higher.
The second, "what if" is what would we expect if the center travels along the western edge of the forecast cone, taking it ashore over the Bolivar Peninsula. We would experience hurricane force winds (possibly in excess of 100-mph and storm surge of 6-9 feet, which is why many of the warnings remain in place for sections of Galveston County.
The third "what if" is what might we expect if Laura makes landfall near or a little east of Sabine Pass. This is also fairly easy to figure out, because the results would be fairly similar to Hurricane Rita which made landfall just a little east of Sabine Pass as a Category 4 to strong Category 3 in 2005. Conditions locally resulted in a 4.69" tidal surge at Pleasure Pier in Galveston. Wind gusts ranged from 74-mph at Morgan's Point, 66-mph at the Pleasure Pier, 74-mph at the North Jetty and 55-mph at Eagle's Point.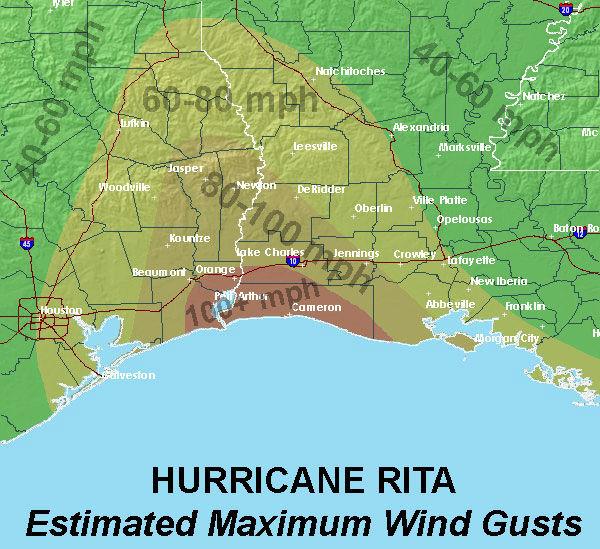 Another "what if" is if Laura makes landfall further east. The good news is that impacts, including wind, rain and storm surge would be correspondingly less and most people in Galveston County would breathe a sigh of relief, including myself.
The final "what if" may not be known for some time. If we get through this relatively unscathed will people take the wrong message from our good fortune? This happened with Hurricane Ike, as many people who did not evacuate for Ike, cited the evacuation during Rita three years earlier as a reason they decided to remain in place…with some deaths attributable to that decision. The same thing happened years ago, as an evacuation with Hurricane Allen in 1980, which had very minimal impacts in Galveston County, led many people to stay during Category 3 Hurricane Alicia. Most I know who stayed for Alicia said they regretted not leaving.
So, if we come out of this as well as we hope, lets not make those kind of mistakes with the next hurricane threat.