There is an old saying that goes "if you don't like the weather just wait five minutes." While that has not exactly been the case lately, we have certainly seen enough rapid changes over the past few weeks to give us all a case of meteorological whiplash. And, it appears as though this pattern of frequent changes in the weather will continue a while longer.
For example, after some sunshine on Friday, Saturday night into early Sunday brought drenching rains to parts of Galveston County with 2-3 inches generally measured in the Texas City/LaMarque area, 3.34 inches at Scholes Field in Galveston to over 4 inches on the East End of the Island. Rather significant street flooding caused localized problems over much of Galveston early Sunday morning.
Today, we are witnessing more changes with clouds and fog this morning giving way to some sunshine. However, don't expect that to last too long with increasing clouds and showers appearing tonight ahead of an advancing upper-level system and cold front. This will lead to sunny, windy, chilly weather by late Tuesday into Wednesday. But, guess what. Clouds will appear again by Thursday and Friday along with another chance of more rain as the next system rolls through.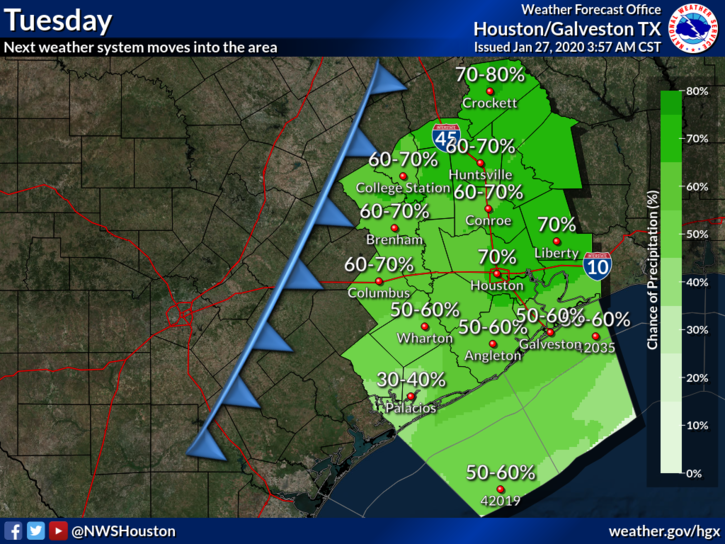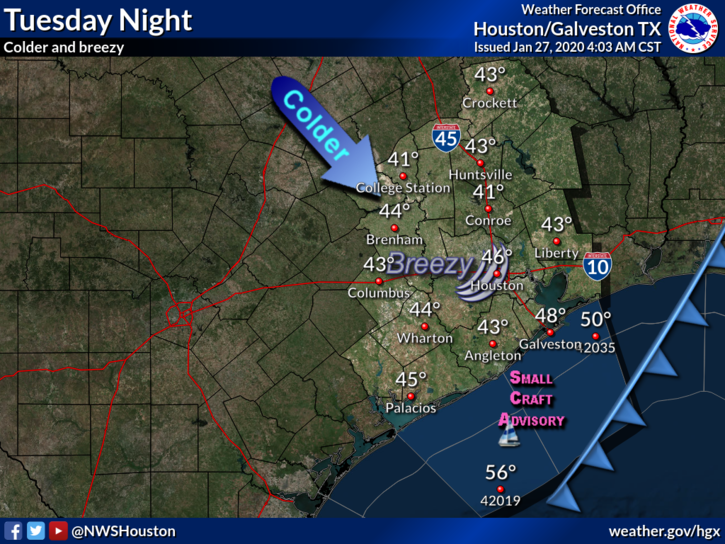 But if this is wearing you out, there is hope. This weekend looks to be sunny and cool with dry conditions prevailing through the much of the weekend, though some models are a little slow to move the rain and clouds out of the area on Saturday, especially near the coast.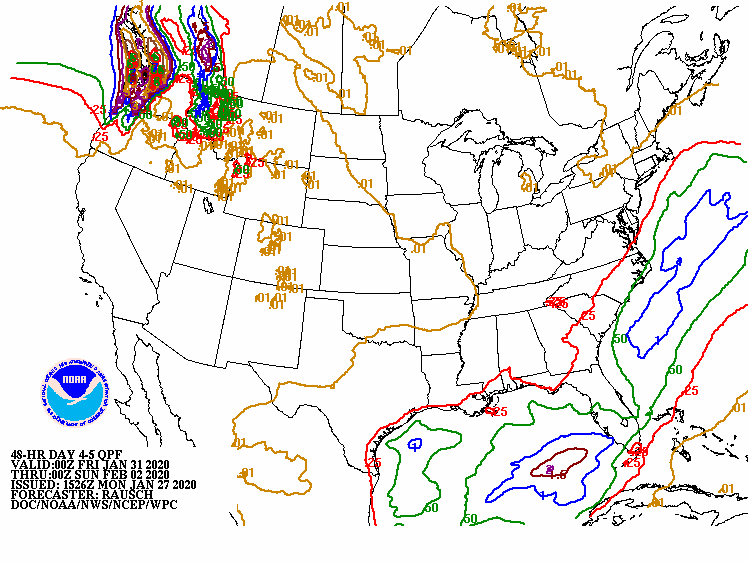 As for February, the Climate Prediction Center is promising milder and somewhat drier conditions for the first third of the month. Now if we can only get that to hold as Mardi Gras festivities begin!