Another thunderstorm complex (MCS) is moving gradually towards Southeast Texas this morning. Although the atmosphere locally has dried out and stabilized some in the wake of yesterday's storms, persisting southerly to southeast winds and daytime heating will probably be enough to replenish low level moisture and destabilize the atmosphere again.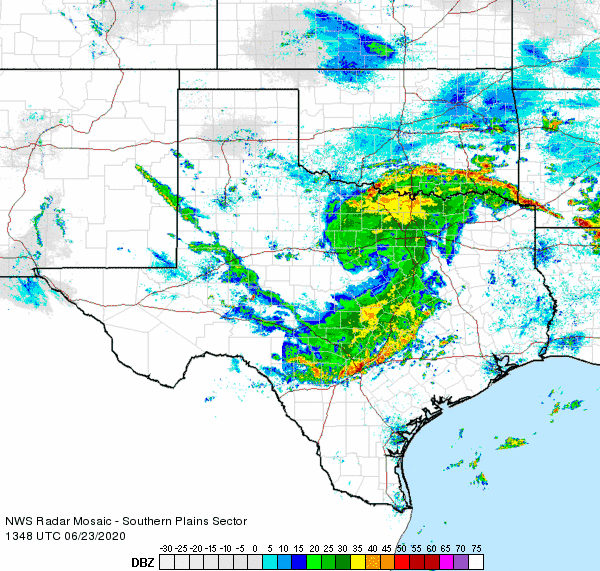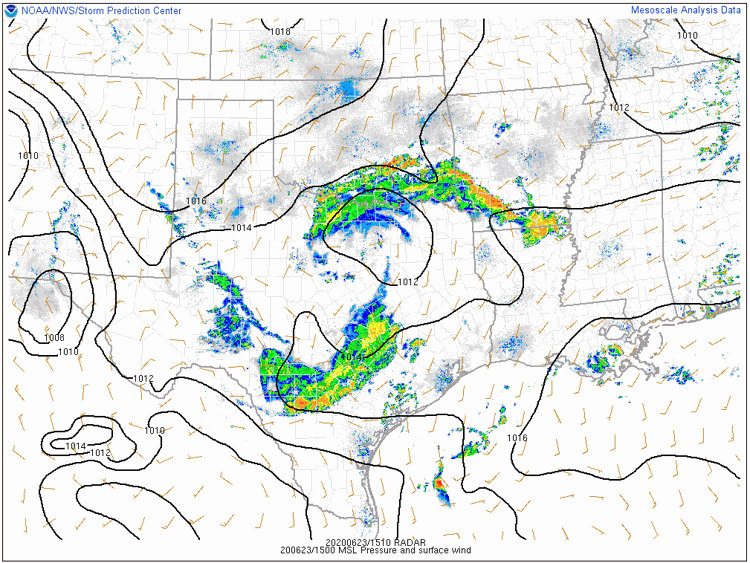 As a consequence, the Weather Prediction Center has given our area a slight chance for excessive rainfall of 1-2 more inches of rain and the Storm Prediction Center has placed Galveston County in the slight risk category for damaging winds and chance of hail.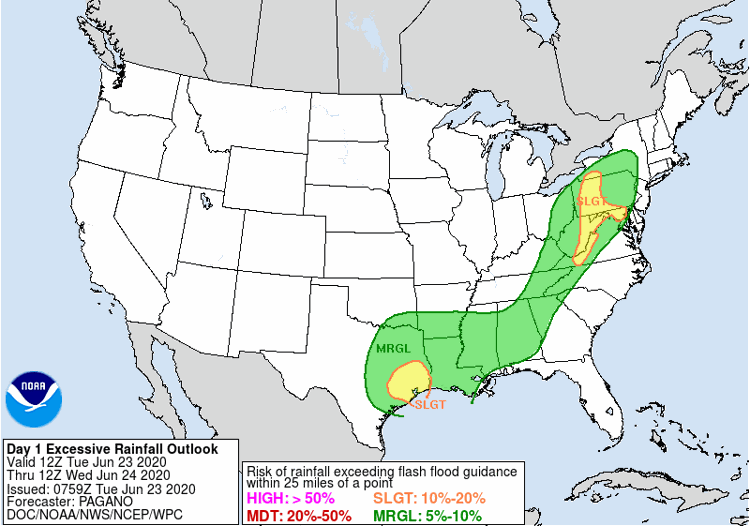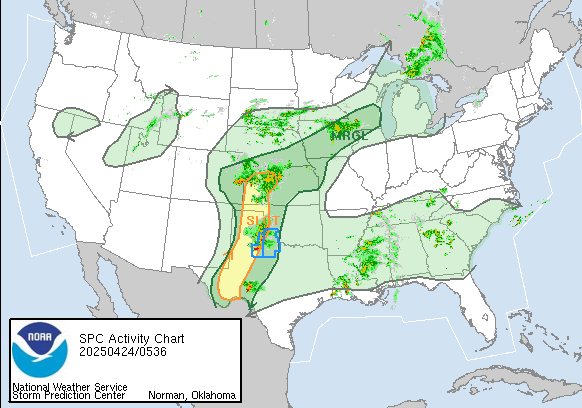 If severe weather or heavy rain does threaten, the Houston-Galveston National Weather Service Office will issue alerts or warnings as indicated.
Looking further ahead, more heavy rain is likely tomorrow into Thursday as a weak cold front drifts to the coast before stalling. Given the heavy rains yesterday, with 1.84 inches at the National Weather Service Office in League City/Dickinson and 1.55 inches at Scholes Field, localized street flooding cannot be ruled out, if additional downpours develop locally.