A few light showers crept into southern Galveston County early this morning, dropping light amounts of precipitation with rain totals ranging from 0.03" at Scholes Field and 0.02" in mid-Galveston to 0.01" near Tiki Island.
There is a chance of some rain by mid-week as a weak cold front drifts into Texas before stalling north of our area and low pressure moves east across the central Plains. Another slight chance for some precipitation will appear this weekend as a second cold front dips south to the Texas coast, but overall rainfall amounts are again expected to be light from these events, generally ranging from around ¼ inch or less over the County.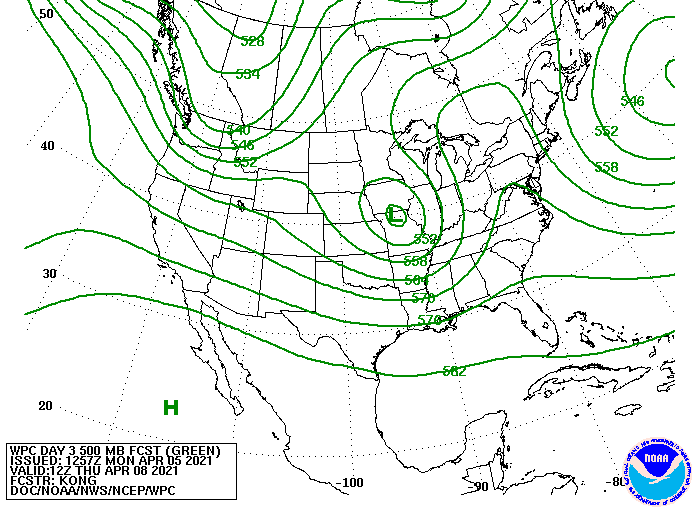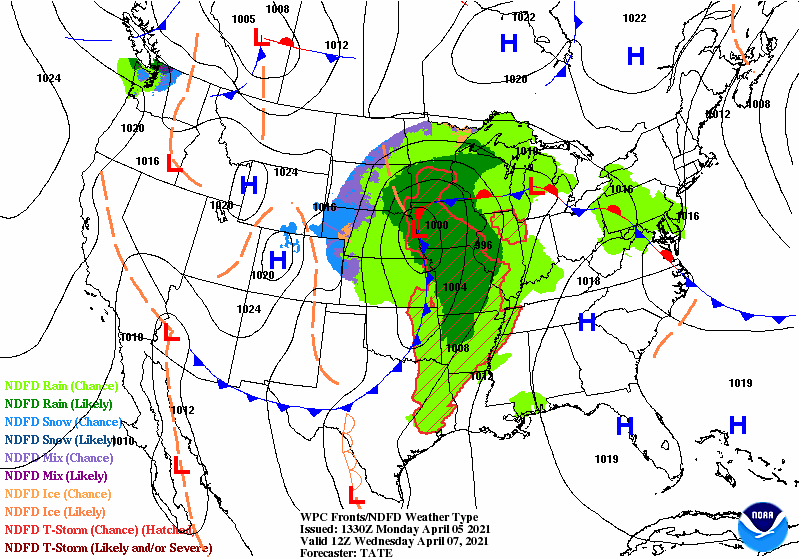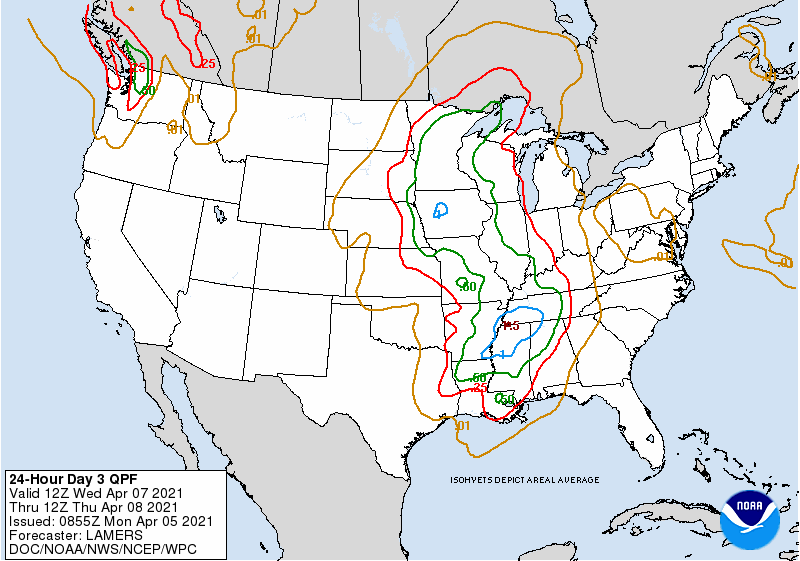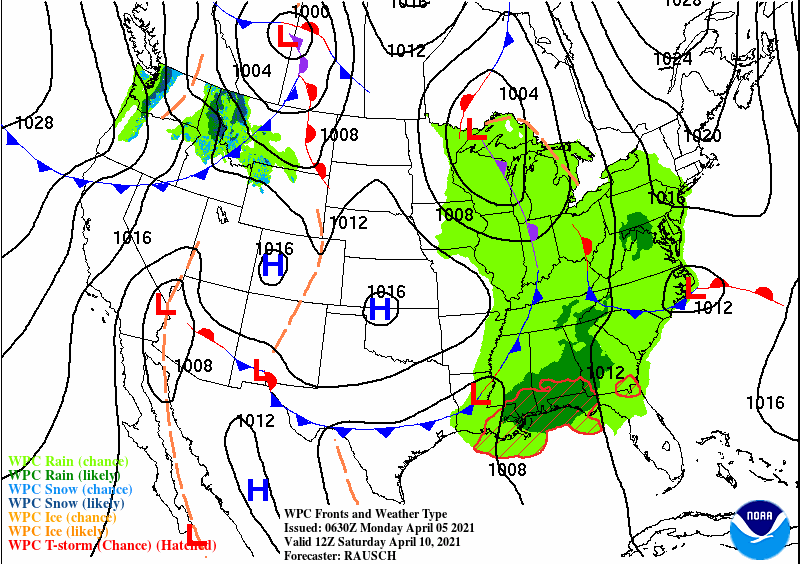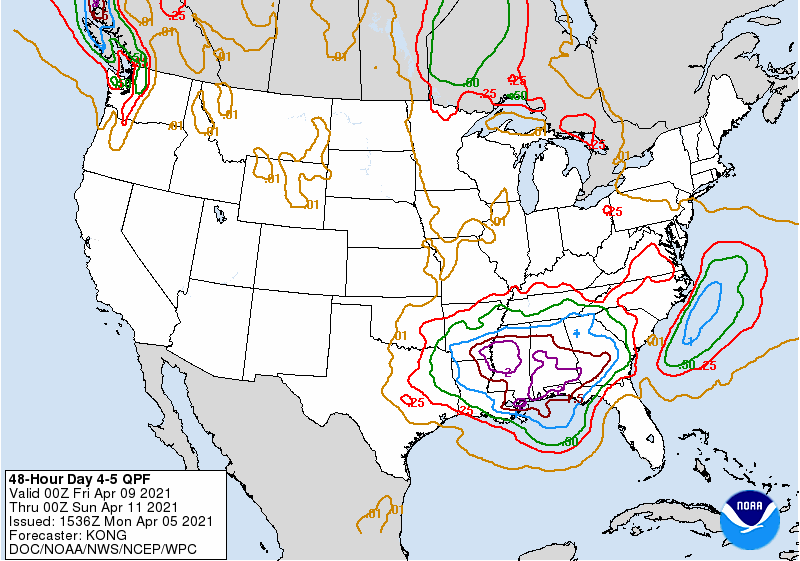 With rainfall totals since January 1 running 6 ½ inches below normal at Scholes Field in Galveston and 5 ½ inches below at League City, the area may be at risk for increased drought if we fail to get significant rainfall over the next couple of weeks. The extreme drought over the Southwestern U.S. has steadily inched west across Texas and is gradually impacting soil moisture over our area.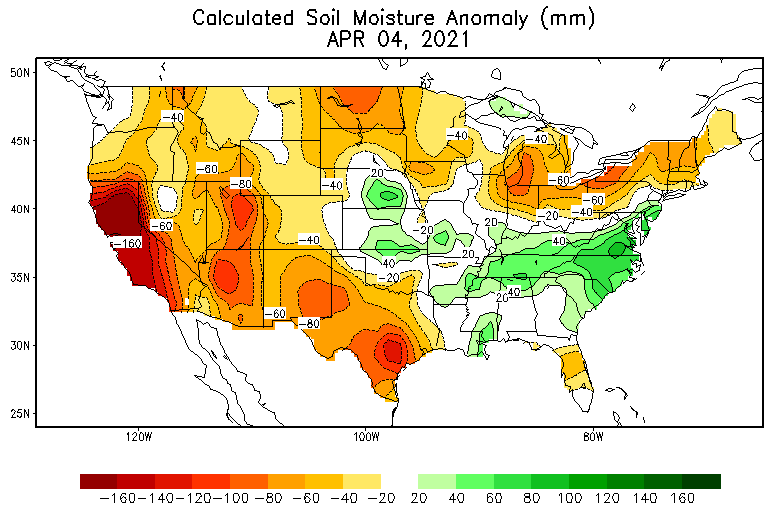 With longer days, warmer temperatures and increased evaporation levels, drought conditions could rapidly intensify if we end up with a warm dry April and May.
Current projections call for milder and drier conditions through the middle of next week.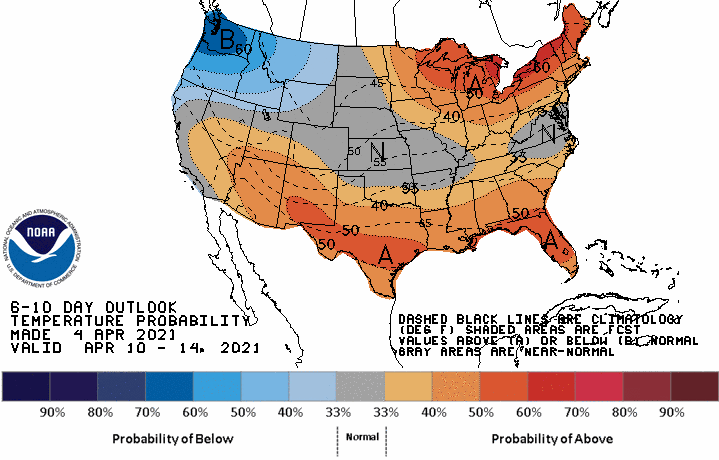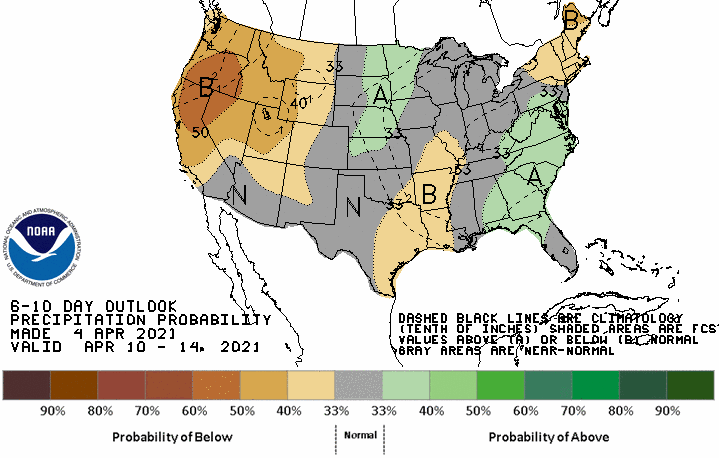 There are early indications that our precipitation chances may swing back closer to normal by late next week and next weekend, even if warm than normal temperatures continue. This would be welcome for those nursing yards and gardens back to health following the February deep freeze!