Sunday brought another breezy day to the area. This made temperatures feel cooler than they actually were (high temperatures of 71 degrees at League City and 70 in Galveston), but that's not unusual for this time of year. March, April and May are the windiest months of the year (based on average wind speed) with a 12.6 mph average wind speed for March, a 13.2 mph average for April and a 13.0 mph average for May.
The breezy conditions that we've seen of late, however, should subside this week as high pressure to the east builds west across the northern Gulf of Mexico, leading to light southerly winds.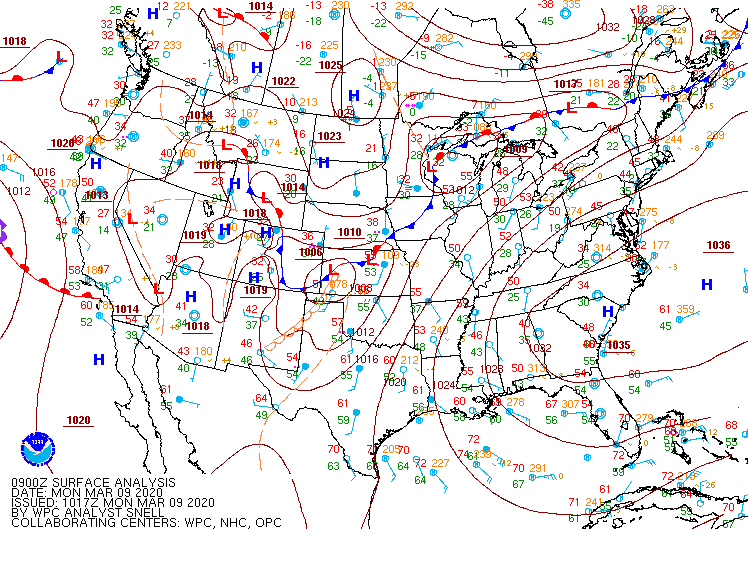 This, however, in turn will lead to a return of sea (marine) fog by tomorrow that should linger for most of this week. As I have written previously, March in addition to being a windy month is also the peak of the fog season along the upper Texas coast.
Marine fog forms when warm, moist air moves over much cooler water near the shore, cooling the air near the surface to its dew point temperature, causing the air to become saturated. This time of year, fairly cool temperatures linger in the shallow waters near the shore, while much warmer water persists in the central and southern Gulf of Mexico. This is a perfect setup for fog formation along our coast.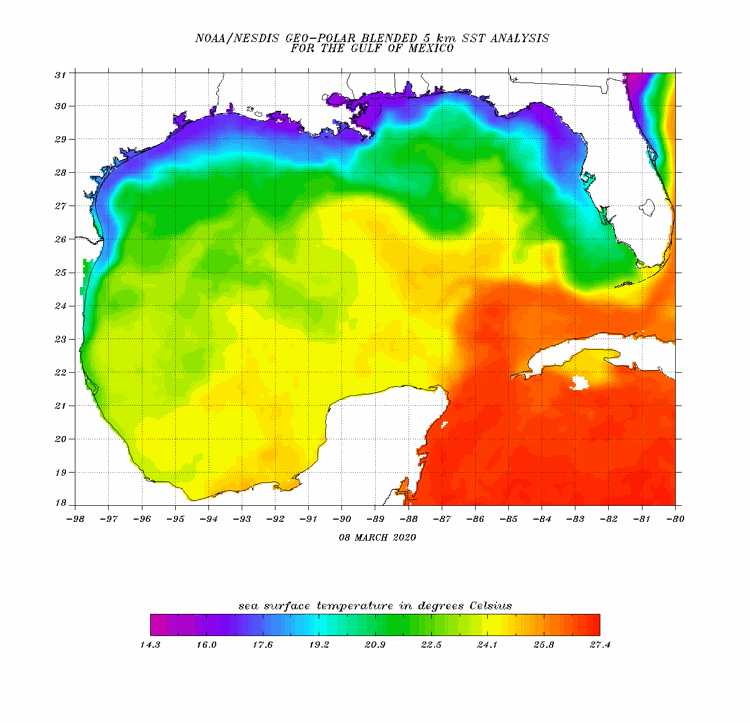 Otherwise, this week should be fairly rain free, at least until Saturday, as any significant cold fronts stay to our north and a developing upper-level system takes its time moving from the Southwest to the southern Plains. Still, we may see some showers today and possibly tomorrow as a weak upper-level disturbance tracks northeastward across the state.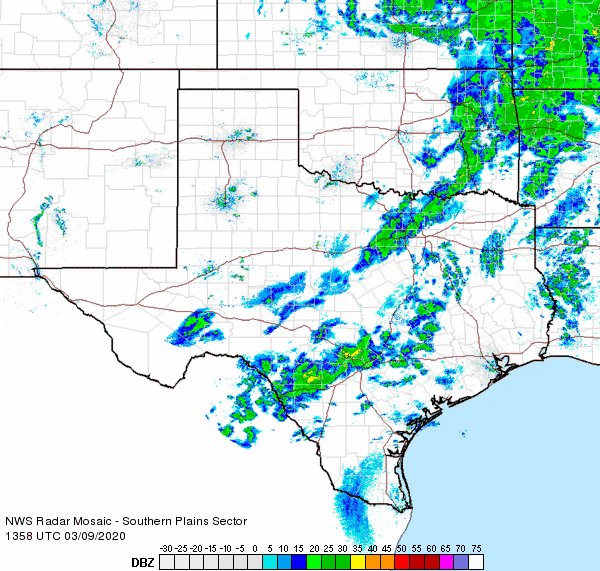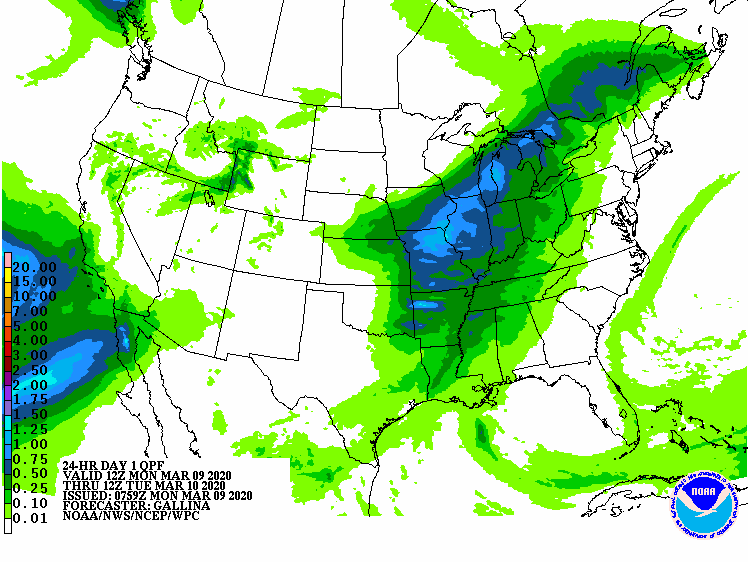 Overall, this is not a bad outlook for the first week of spring break. Still, the fog may be dense enough and persistent enough to make conditions a little less than ideal for spring-breakers, despite high temperatures from Thursday through Saturday expected to reach the low-70s at the coast and mid-70s over inland areas of the county.