When I saw a bow echo type squall line moving into southern Galveston County Wednesday evening, I suspected that we were in for some strong winds as the storms moved through, but I was hoping that we could avoid any tornadoes. Unfortunately, an EF-1 tornado developed, causing significant damage to parts of Texas City.
We will be facing another storm system this Sunday as an upper-level low, a developing surface low and cold front move through the area Sunday evening into early Monday. Although there will be a slight chance of severe thunderstorms, the main impact is expected to be breezy to windy, chilly conditions on Sunday and Monday, along with rains of one inch or more and the slight threat of snow or sleet mostly north and west of the Houston area.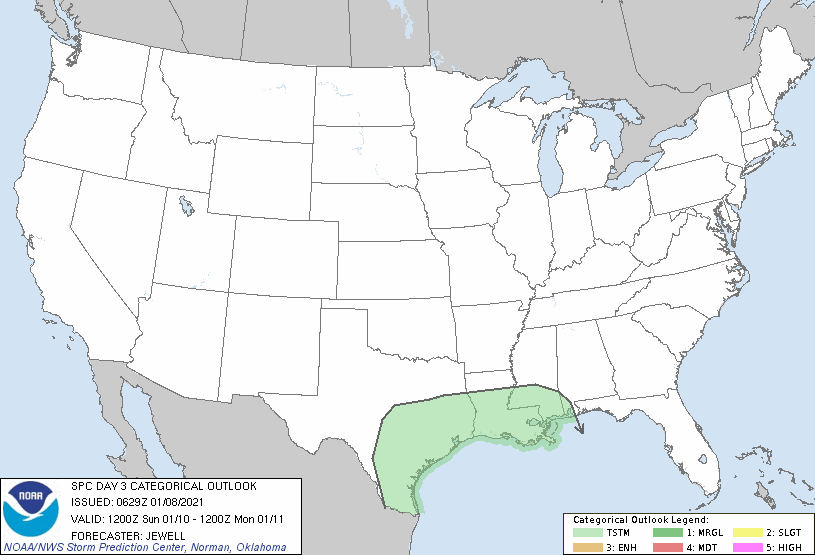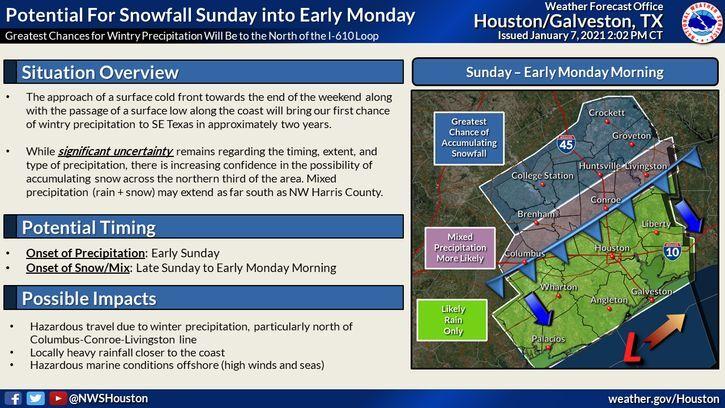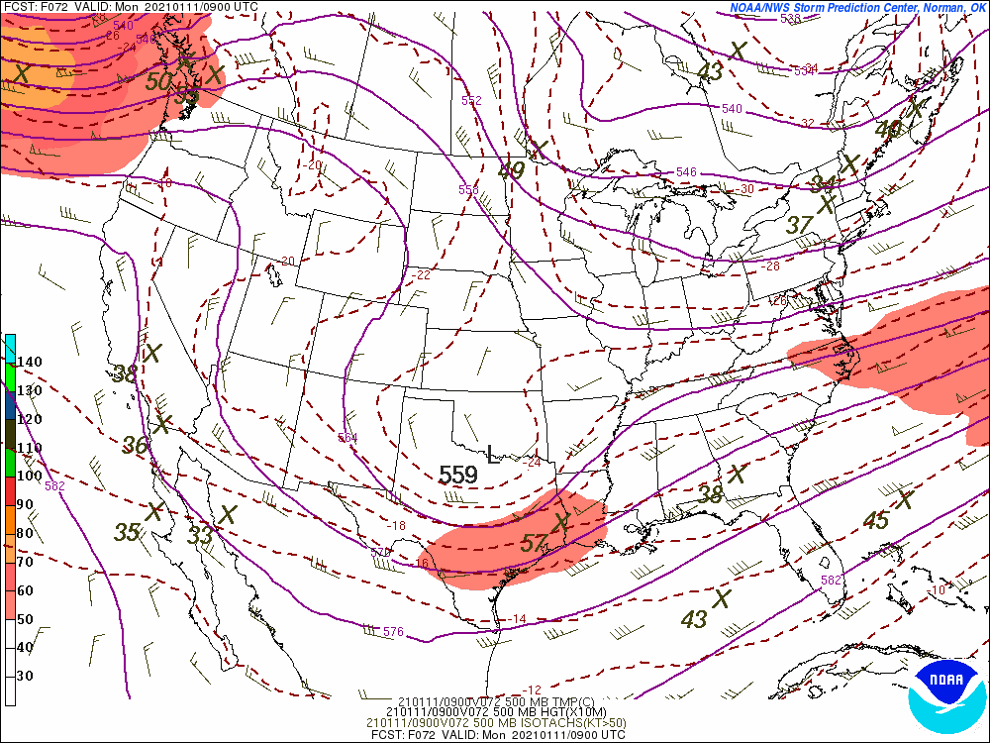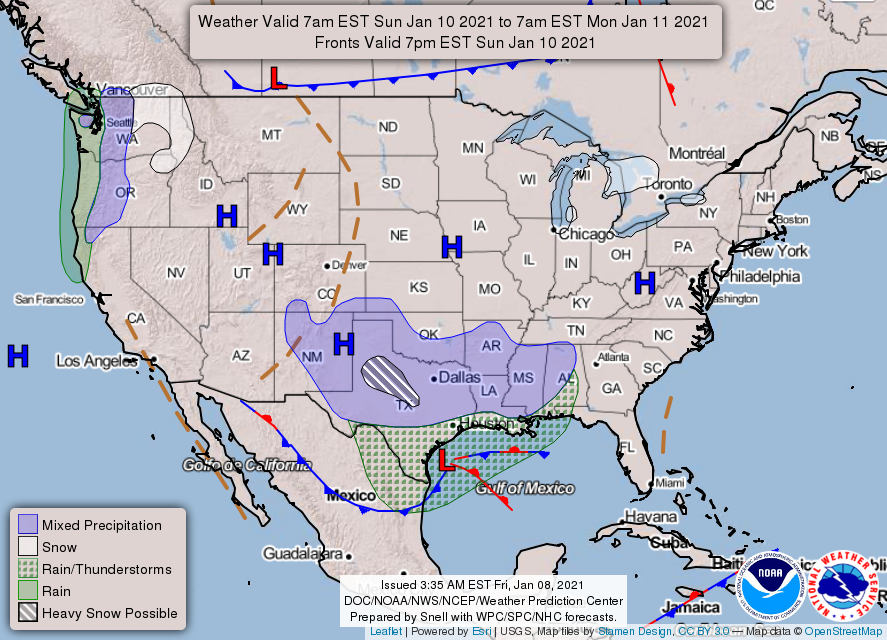 High temperatures in the low-50's to upper-40's on Sunday, combined with rain and windy conditions, should lead to a rather unpleasant weather as we finish the weekend with clearing skies and seasonably cold temperatures lingering into Monday. The brisk east-northeast winds ahead of the system and strong northwest winds behind the front will likely prompt marine warnings for rough offshore waters with wind gusts exceeding 30-mph and 4 to 6-foot waves along the coast with waves of 8 feet or higher offshore. I would not be surprised to see some tide build up along the coast during the day on Sunday, followed by low waters levels behind the front.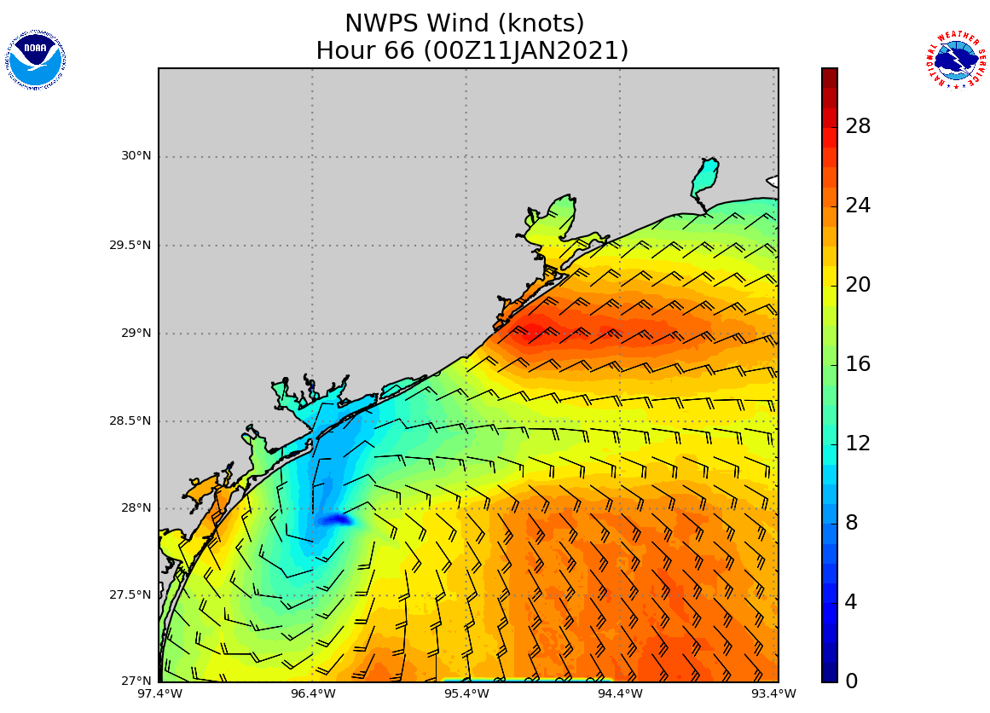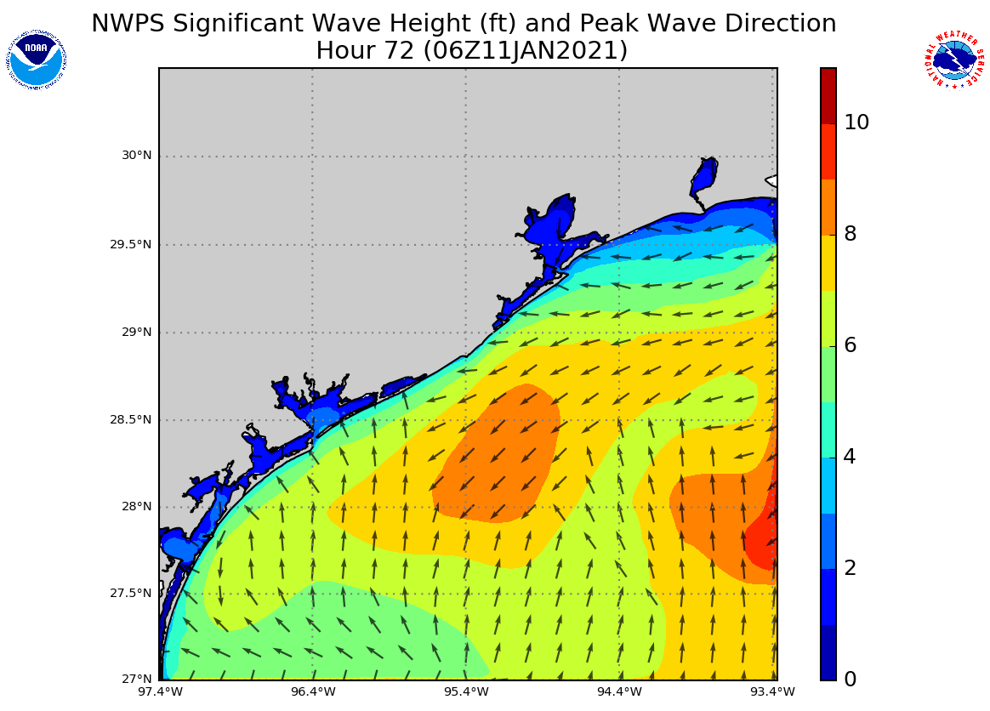 The main challenge with the forecasts for Sunday and Monday is the exact location of the upper-level and surface lows as they move across Texas. Even a minor change in these systems could result in significant changes locally. Still, if you either want to see or to avoid some snow, the best chances should be north of Galveston County.