A 1009 MB low (29.80") and tropical wave midway between the Yucatan and Brownsville is showing signs of becoming better organized this afternoon and the National Hurricane Center has increased the chances of it becoming a tropical depression or tropical storm to 70% as it moves slowly west to west-southwest towards the Mexican coast over the coming 5 days.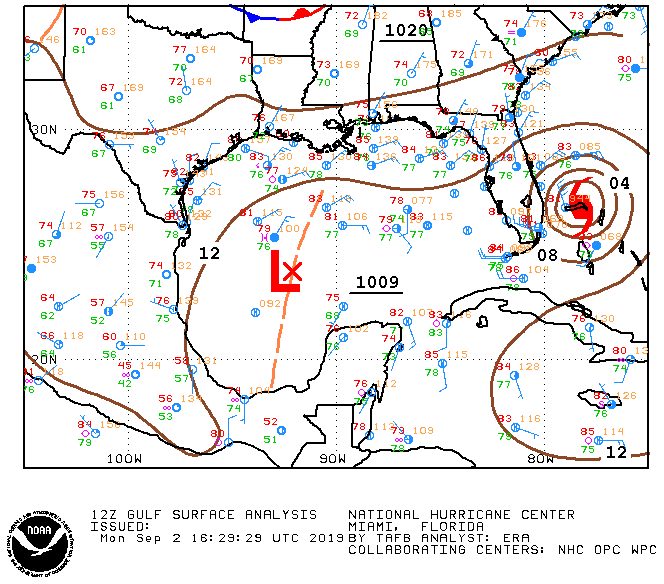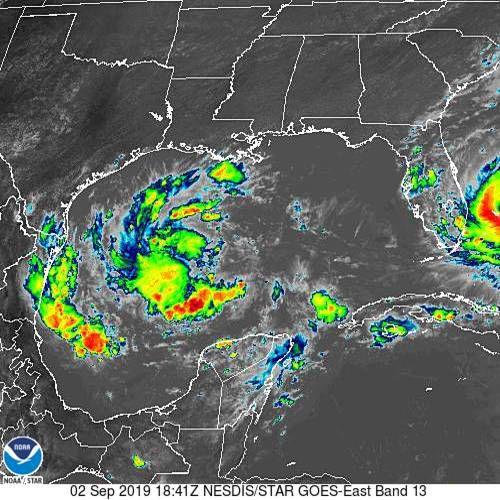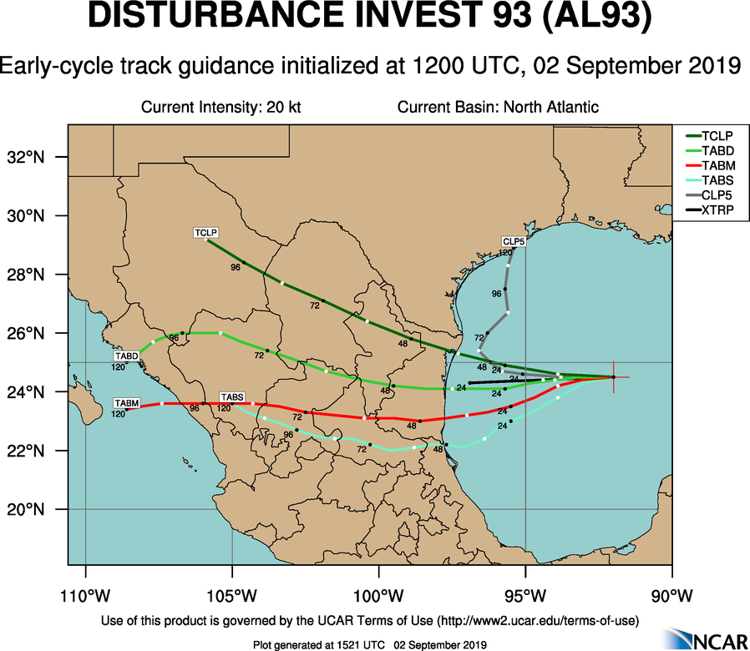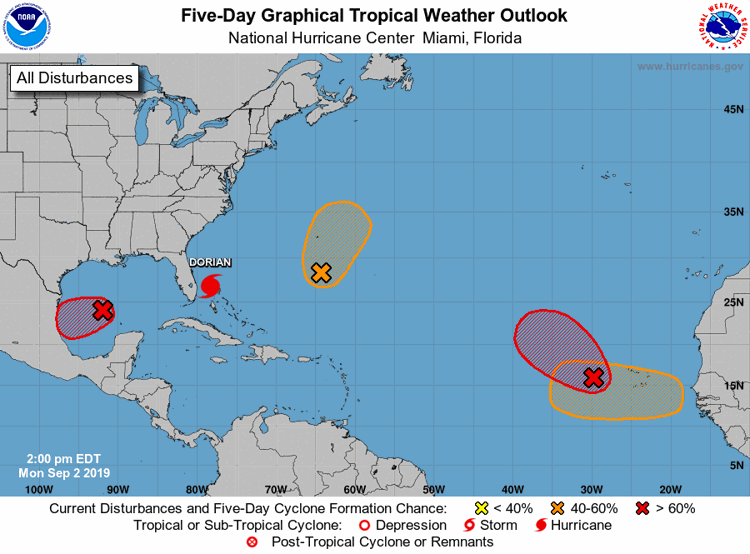 If the system does develop and follow the expected track into Mexico, impacts here should be minimal. We will get an increased chance of scattered showers or thunderstorms through Wednesday as deeper moisture flows into Southeast Texas. The greatest chance of rain will be off-shore and further south down the coast. In addition some increased swells and slightly higher tides may appear, especially if the disturbance does continue to develop.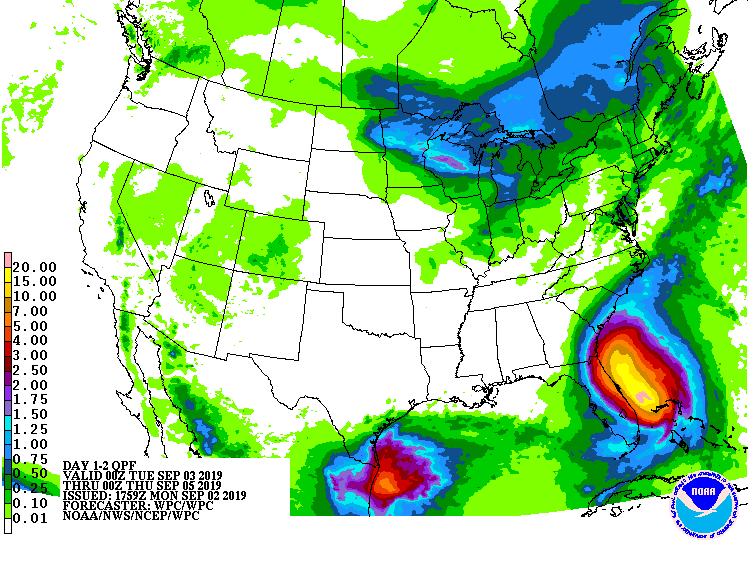 Meanwhile, Hurricane Dorian remains almost stationary over Grand Bahama Island. Winds have decreased to 150-mph, but it is still a dangerous storm. A turn to the north "may" spare much, if not most of Florida, from a direct strike, but tidal surges and tropical storm winds remain likely near the coast there. The turn to the north, does raise the threat of hurricane conditions for the coastal areas of Georgia, South Carolina and North Carolina.