Clouds, increasing humidity levels and milder temperatures are in the picture for the first half of this week as an upper-level trough to our west and a weak cold front move into Texas. This will bring a good chance for rain to Galveston County from tonight through Thursday morning as the front moves east across the state tomorrow before stalling near the coast.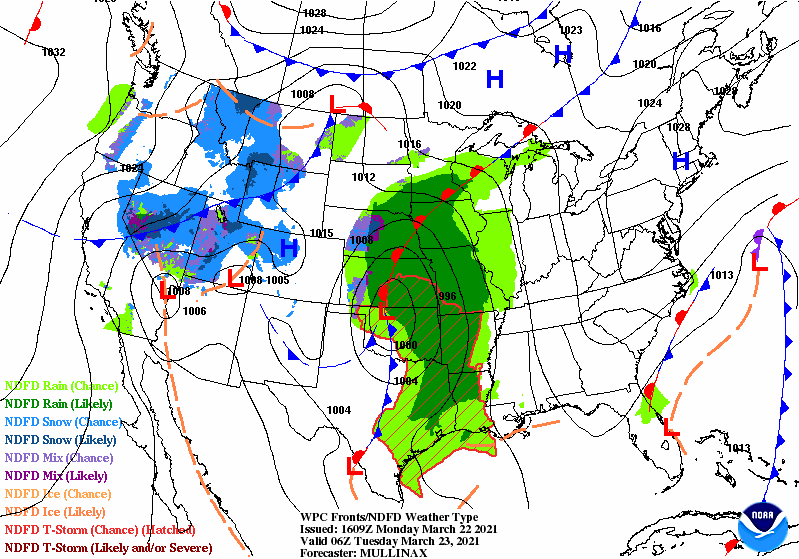 Rain chances will remain high through Thursday with the upper-level trough still lingering to the west and a surface low developing near Corpus Christi.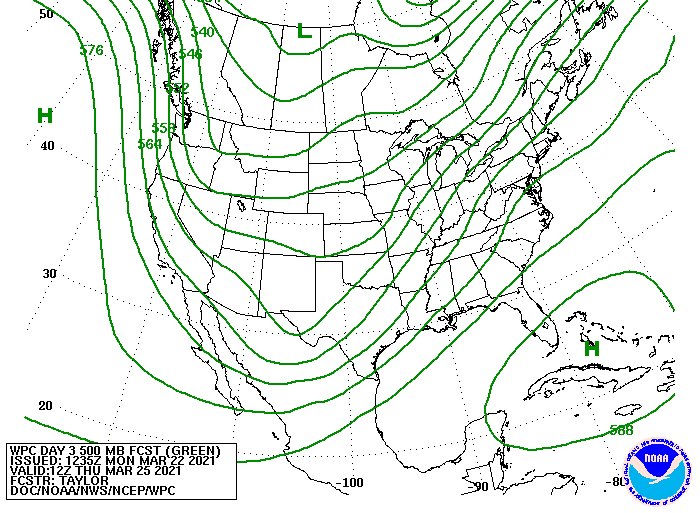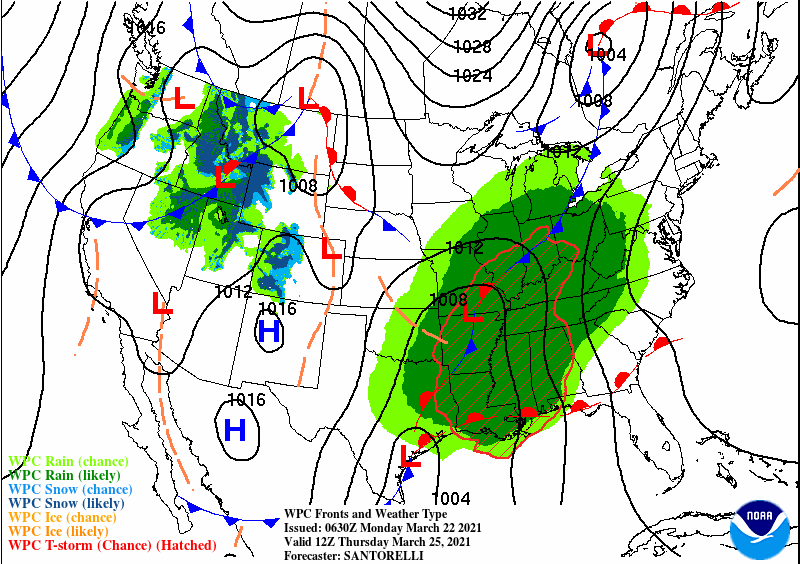 As has been the case lately, the best dynamics and heaviest rains will be off to our north and east with rainfall totals of less than an inch likely for most areas of Galveston County.
So far this year, Galveston Island has received less than one-third of the precipitation normally expected from January 1 through March 22nd. This month, Scholes Field in Galveston has received only 0.51" (1.81 inches less than normal for this date in March). The mainland has fared a little better with League City measuring 1.66" so far this month (still 0.37" less than would be expected).
With many plants and some trees struggling to survive the February cold spell and ice storm, additional rainfall would be of great help. However, the long-term outlook is not positive in that regard. With moderate drought conditions already creeping into the southern half of the County and a drier than normal Spring expected, we may need a little luck to avoid entering into summer without a significant drought In place over much of Texas.
Spring weather outlook: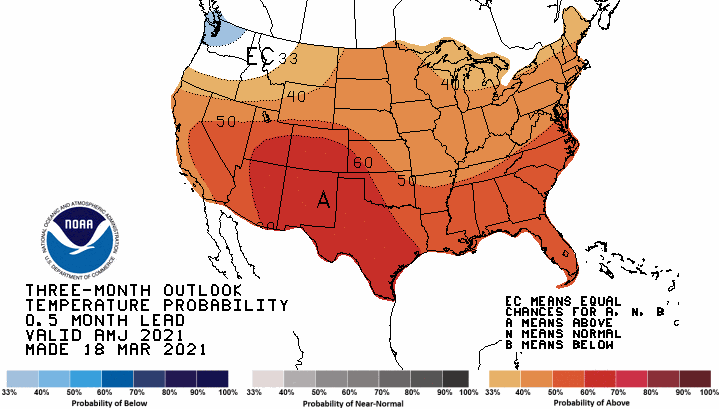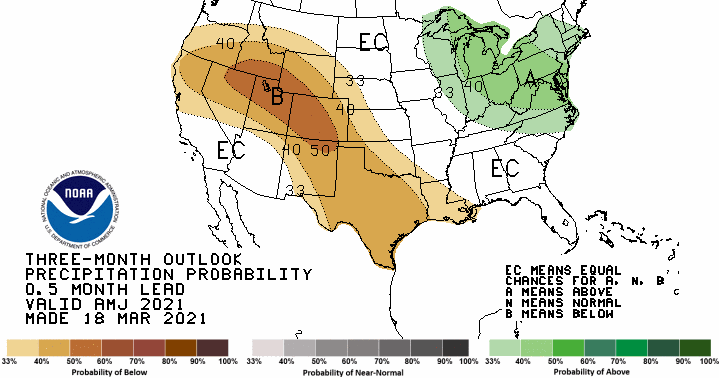 On the other hand, this next weekend looks ideal for outdoor activities, with sunny skies and mild temperatures with highs ranging from the mid to upper-70's to near 80 across most of the County.