The National Hurricane Center upgraded the disturbance in the Caribbean Sea to Tropical Storm Delta. At 10 am, CDT, Delta was centered near 16.4 N and 78.6 W, or 135 miles south of Negril, Jamaica. Delta was moving west at 7 mph with sustained winds of 45 mph and a central pressure of 1002 MB (29.59").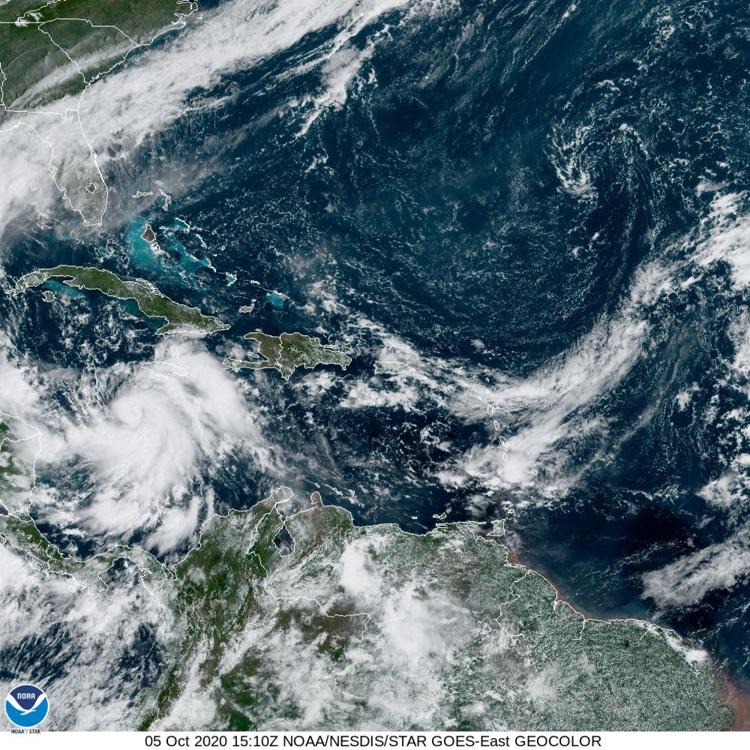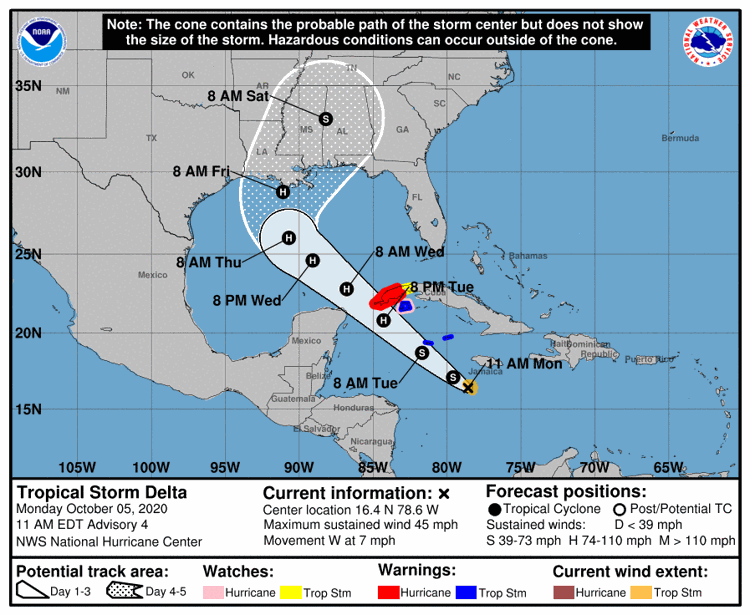 Delta will be moving northwestward around the western end of a high pressure ridge to the north. A low pressure trough expected to develop over the south-central U.S. in about 72-hours should result in a turn more to the north, threatening the coast of Louisiana with a Category 2 hurricane. There is some uncertainty, however, as the ridge could fail to weaken leading to a track further to the west, so we will need to continue to monitor the system closely.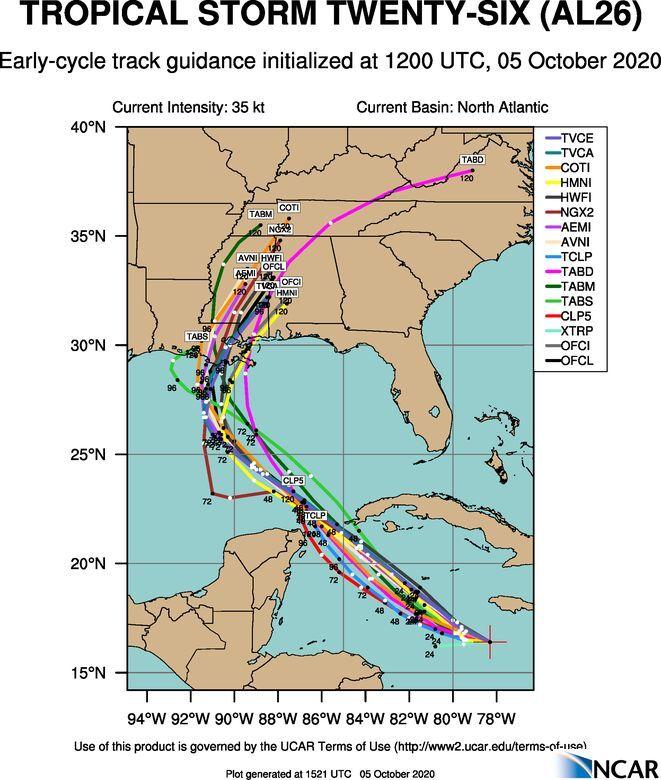 Complicating matters somewhat is Tropical Storm Gamma near the Yucatan. The storm is expected to drift south and southwestward, weakening and probably dissipating along the Yucatan coast. There, however, may also be some interaction with Delta as it moves into the Gulf of Mexico and the National Hurricane Center believes that Delta could end up "absorbing the smaller Gamma tropical cyclone toward the end of the week."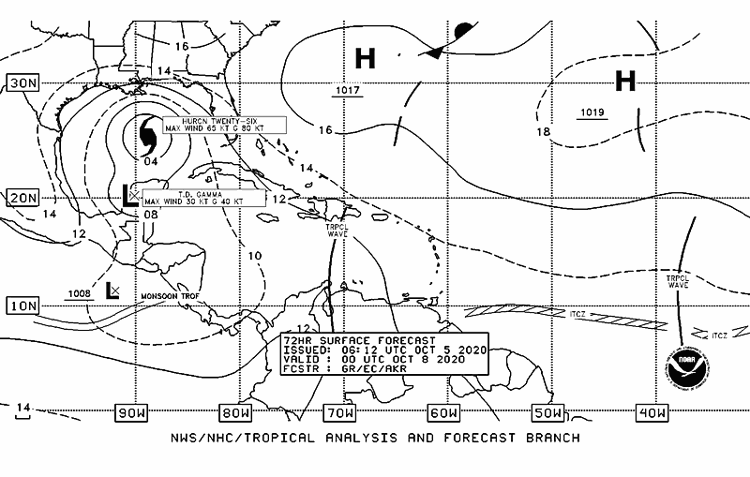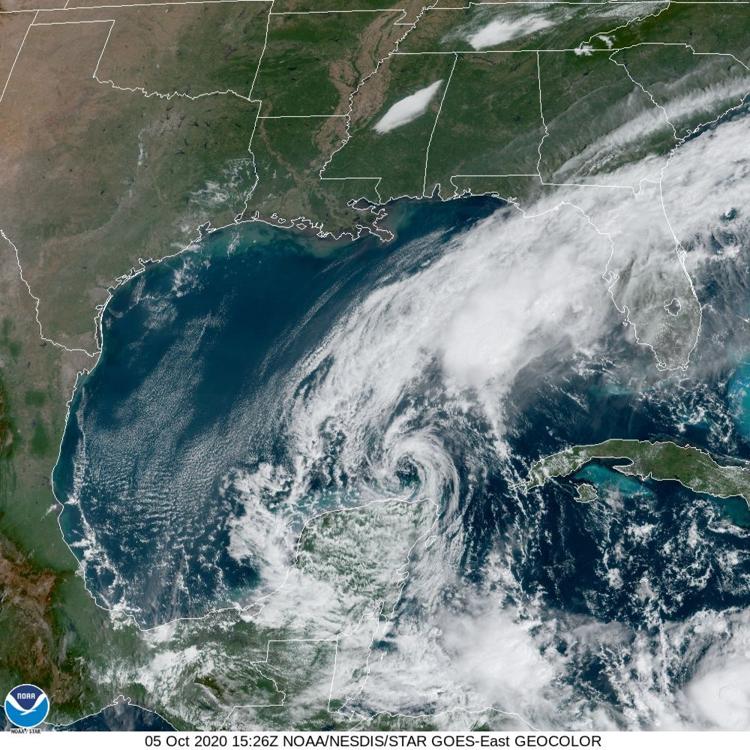 In any case, if the storms follow the latest projections, local impacts will be minimal. Chiefly, "Increasing seas Tuesday through Thursday-potentially to 6-9+ feet, elevated tide levels of 1-2 feet above normal astronomical tide levels during high tide periods, leading to minor beach flooding and strong rip currents and elevated surf," according to the Houston-Galveston National Weather Service.
So, if things play out as expected, we should continue to enjoy our fine autumn weather here in Galveston County with only minor impacts from these storms. Since it will be on a northwestward path as it enters the Gulf of Mexico, it will be wise to monitor the situation in case of any unexpected changes during this week.