Mild mornings and warm temperatures in the mid-80's continue across Galveston County this week. So far, temperatures are running 2.2° above normal for October in Galveston and 4.3° above in League City.
Looking ahead there is a change in the air. First, a weak cold front should move off the coast by late, bringing a chance of thundershowers and slightly cooler, less humid conditions for Saturday.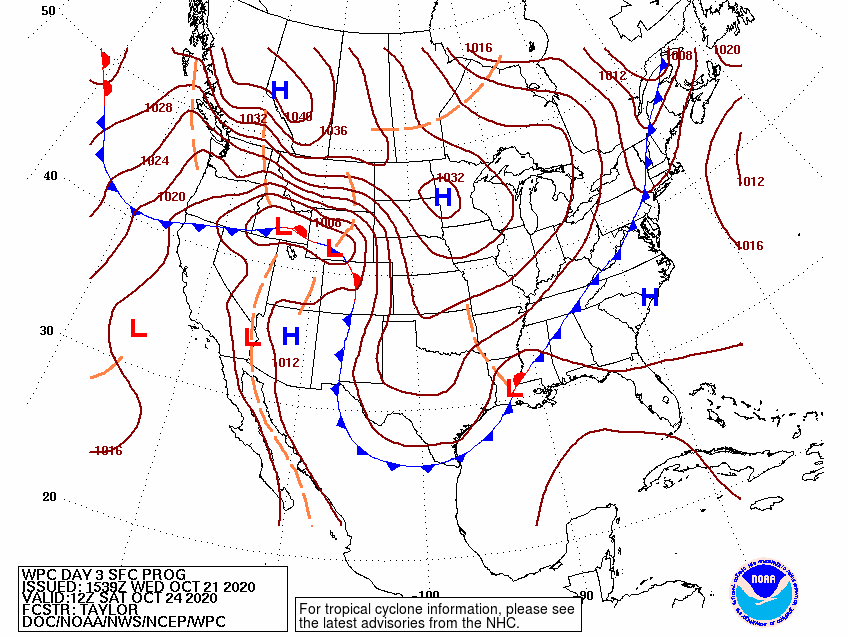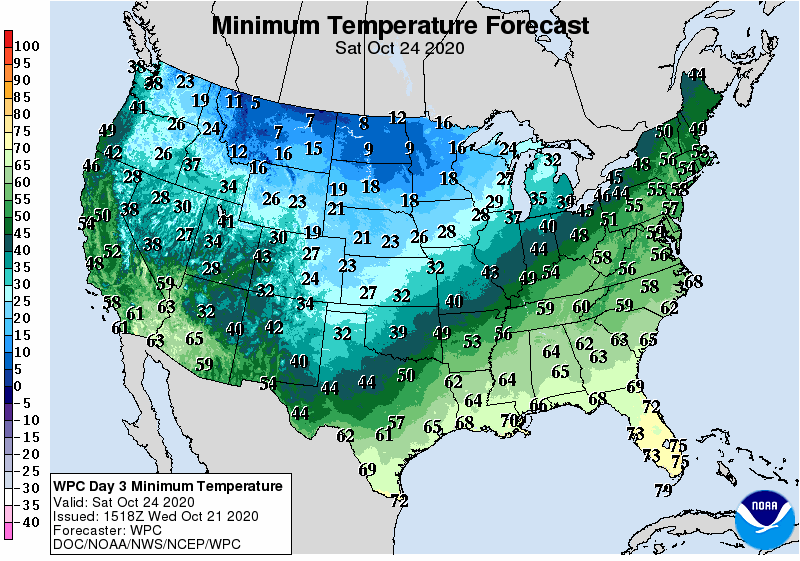 A second, stronger cold front may reach the coast by sometime on Tuesday. Unfortunately, the models are conflicted on both the timing of a frontal passage and how deeply the cold air will push into Southeast Texas. The GFS model tends to depict a robust push of much cooler air by Tuesday, while the European and a couple of other models are slower with the frontal arrival and how much of the chilly air will push into our area.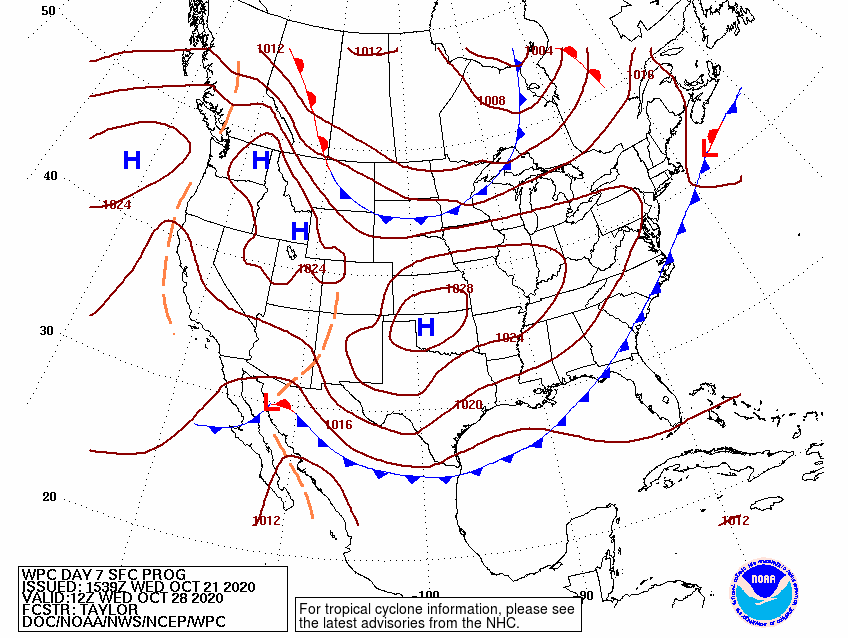 The GFS model has temperatures dipping into the low-50's to upper-40's by Thursday and Friday of next week, even at the coast. By contrast, the European model is suggesting that low temperatures late next week will run in the upper-50's to low-60's. Both models do agree that a spell of wetter and cooler weather will set in and linger next week.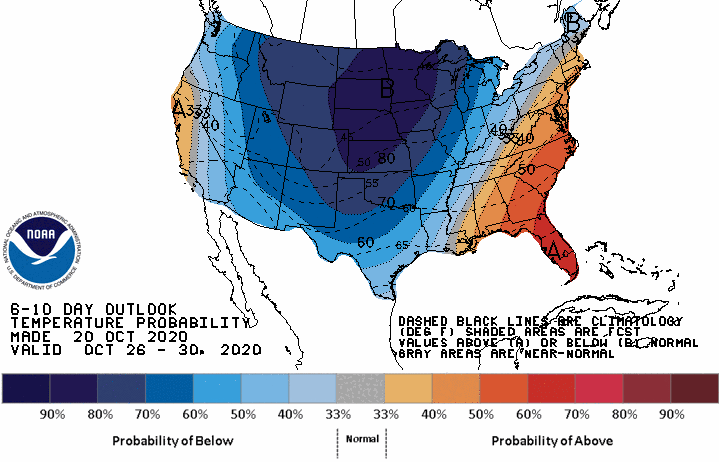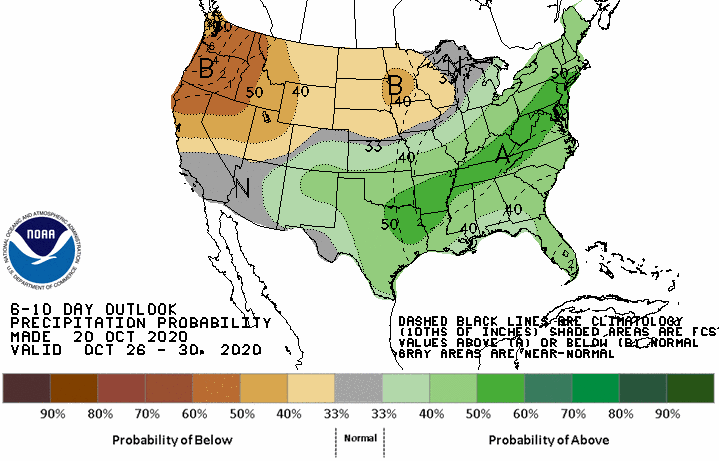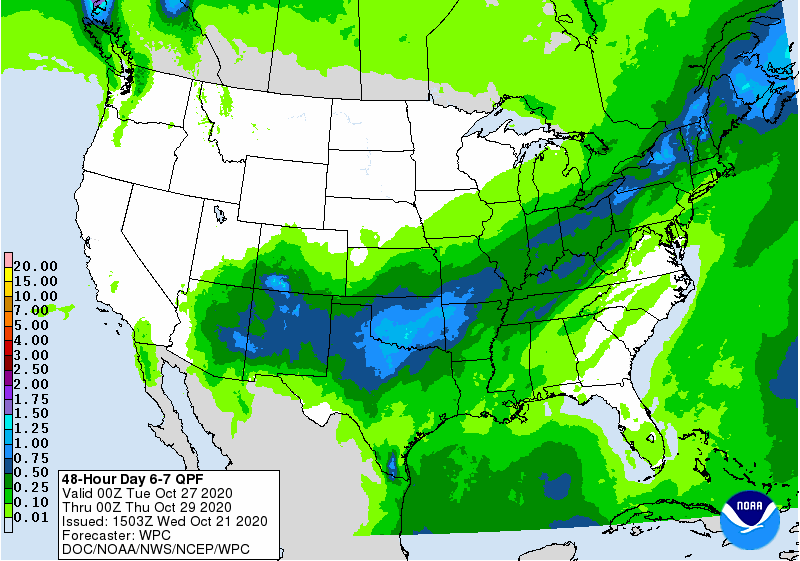 Looking even further ahead long-term projections suggest cooler than normal weather for Halloween, giving the holiday a distinctly fall flavor! Normally, temperatures on Halloween in Galveston range from a low of 64° to a high of 77°. My guess is that we will see conditions somewhat cooler than that for any outdoor activities that evening.