This morning brought the coldest temperatures seen so far this season. By dawn, temperatures had dipped to freezing or little below in northwest parts of the County (especially Friendswood and parts of League City, while Galveston and some areas along the Bay remained in the 40's overnight).
This week will bring more rapid weather changes to the area. Temperatures will rise into the 60's this afternoon as southeast winds return to the area, with clouds and rain chances increasing tonight and tomorrow as an upper-level trough moving in from the west, a plume of moisture coming in from the Gulf, and another gusty cold front reaching the coast later tomorrow.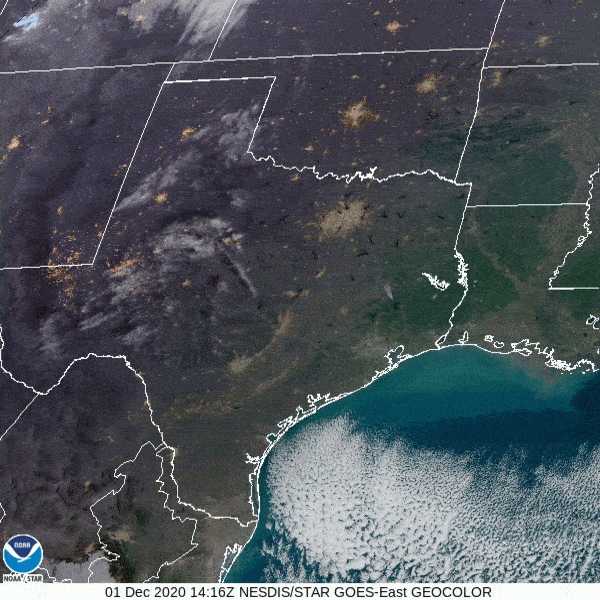 Forecast surface map for tomorrow: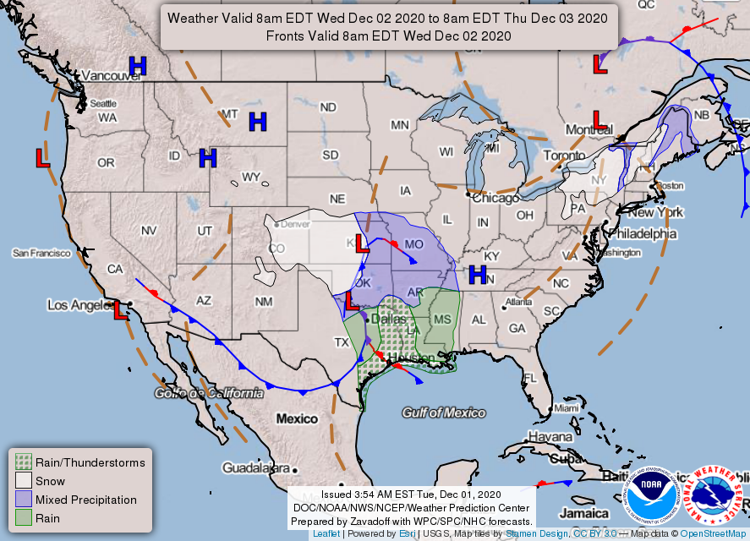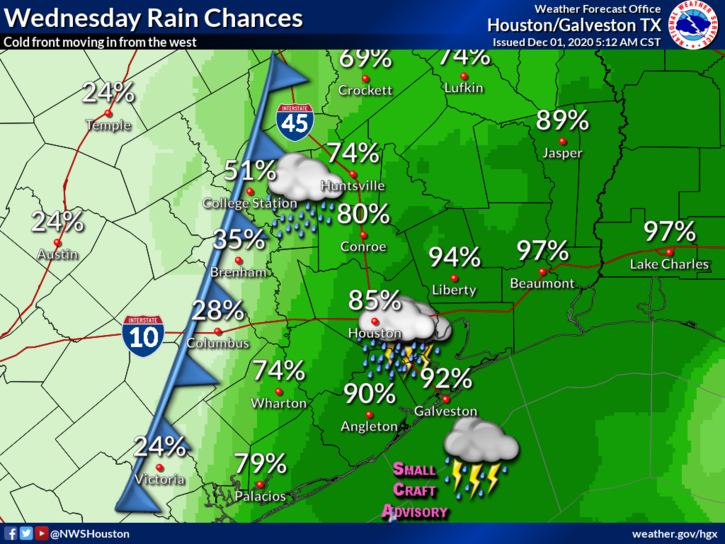 Forecast upper-level forecast map for tomorrow: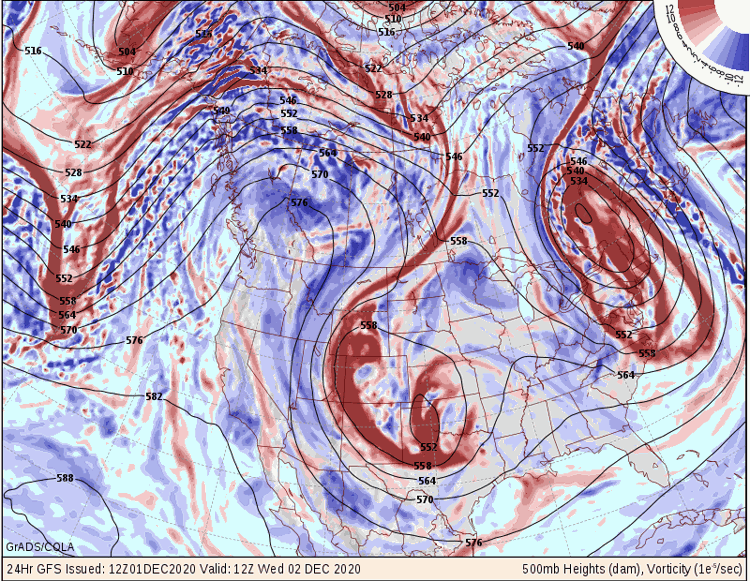 Precipitation outlook for tomorrow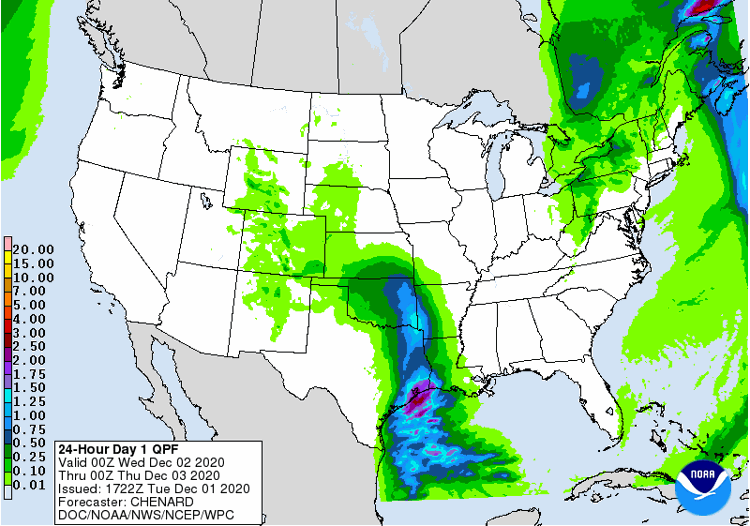 Fortunately, this next cold spell will again be fairly brief and not quite as cold as our current one, with low temperatures anticipated in the upper-30's over northwest parts of the County to the mid to upper-40's near the coast.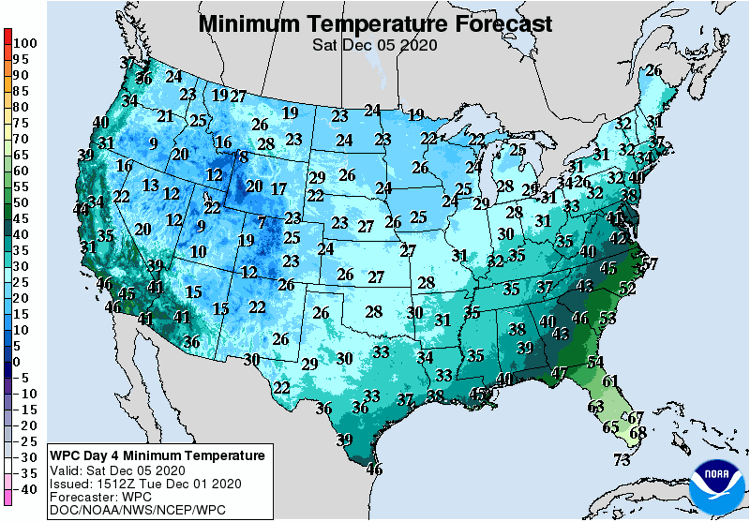 As with this front, the cold spell will give way to cool, but milder conditions for this coming weekend. Looking even further down the road, seasonably cool temperatures and mostly dry conditions are expected to linger into mid-December.