High pressure gradually building in from the east and low pressure along the dry line in West Texas will result in brisk southerly winds and warm summertime conditions for much of this week. With high humidity and maximum temperatures expected in the mid-80's to low-90's across the Galveston/Houston area, taking precautions for the heat will be a good idea over the coming days.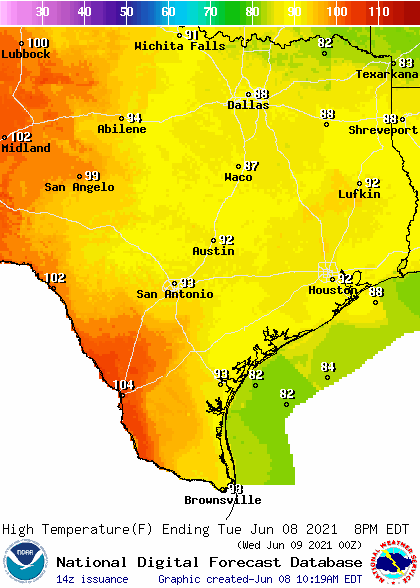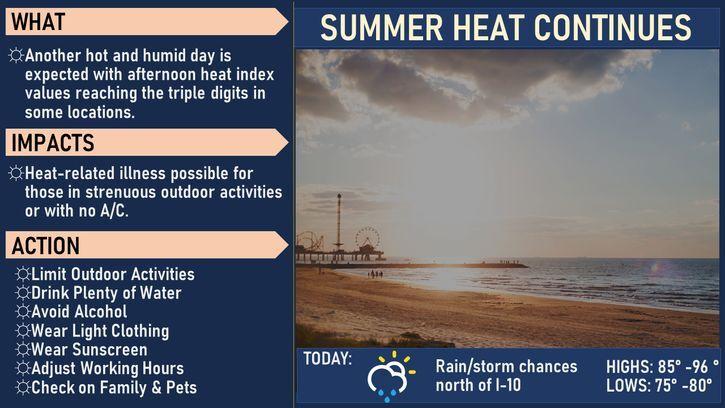 Partly cloudy skies and generally rain-free conditions will persist for much of this week. There is, however, one possible complication. Another thunderstorm complex, like the one that moved across East Texas and Louisiana yesterday, is moving southeastward across the state. While today's system is not expected to move into Galveston County, the possibility cannot be completely ruled out, especially if rain cooled air flowing out from the system (an outflow boundary) can set off some thunderstorms locally later in the day.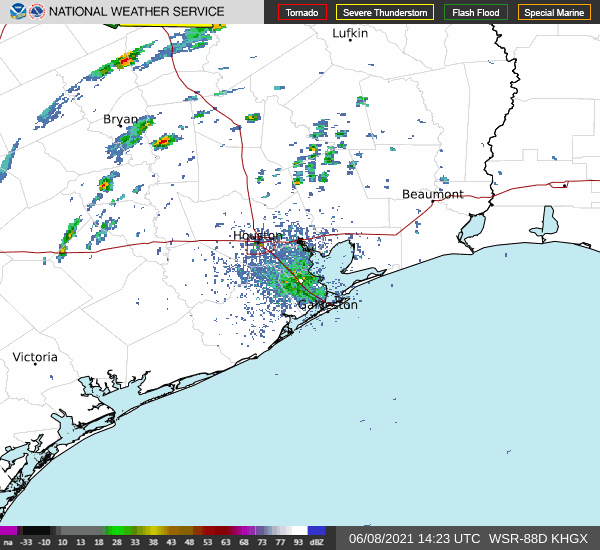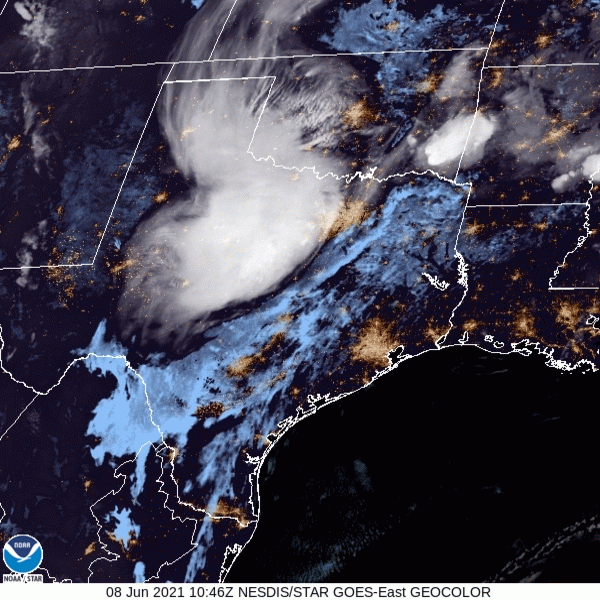 Looking further down the road, rain chances may increase again next week. This will be due in part to possible instability in the Gulf of Mexico and western Caribbean. For one, an intermittent atmospheric pattern called the Madden-Julian Oscillation (MJO) will be moving into central America, the Yucatan, and the Caribbean during that time frame. The latest report on the MJO (released yesterday) states that the MJO is expected to contribute to possible tropical cyclone activity in the eastern Pacific and the western Atlantic Basin over the next couple of weeks.
Already, we can see some development in the Pacific south of Mexico and in the Caribbean off of Central America.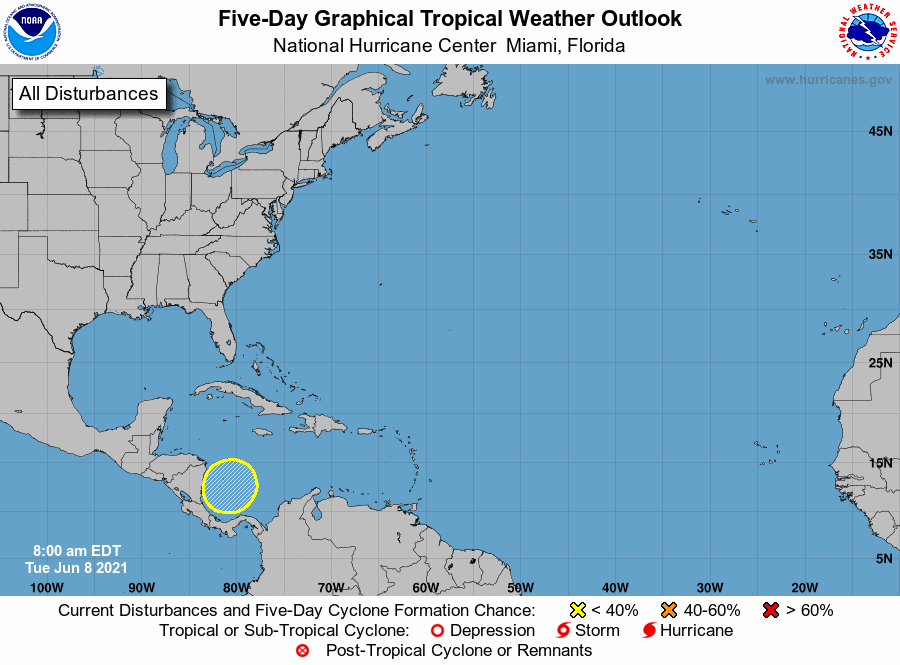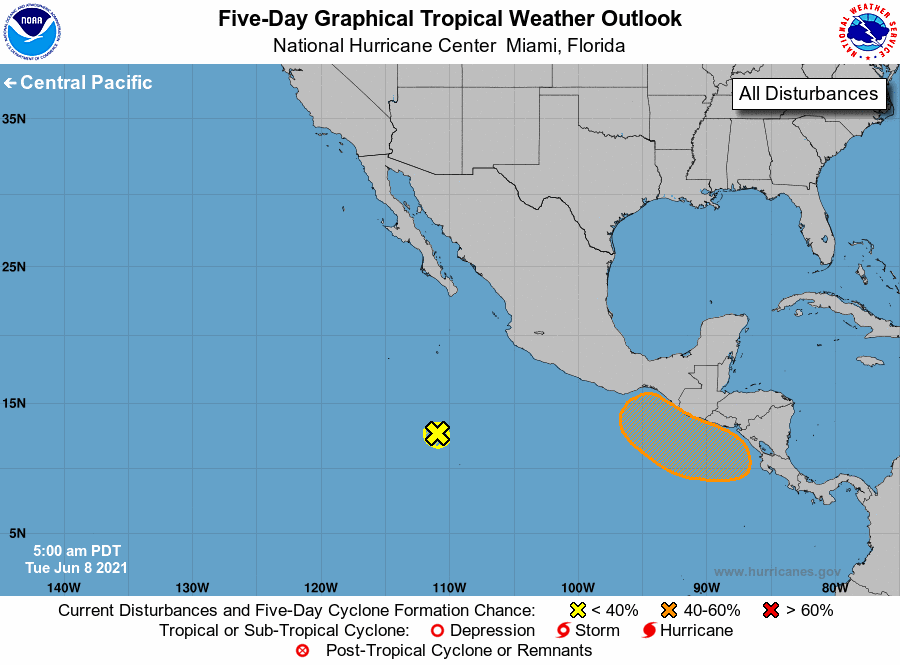 As a result, some forecast models are showing tropical development near the Yucatan or western Gulf about a week and a half from now.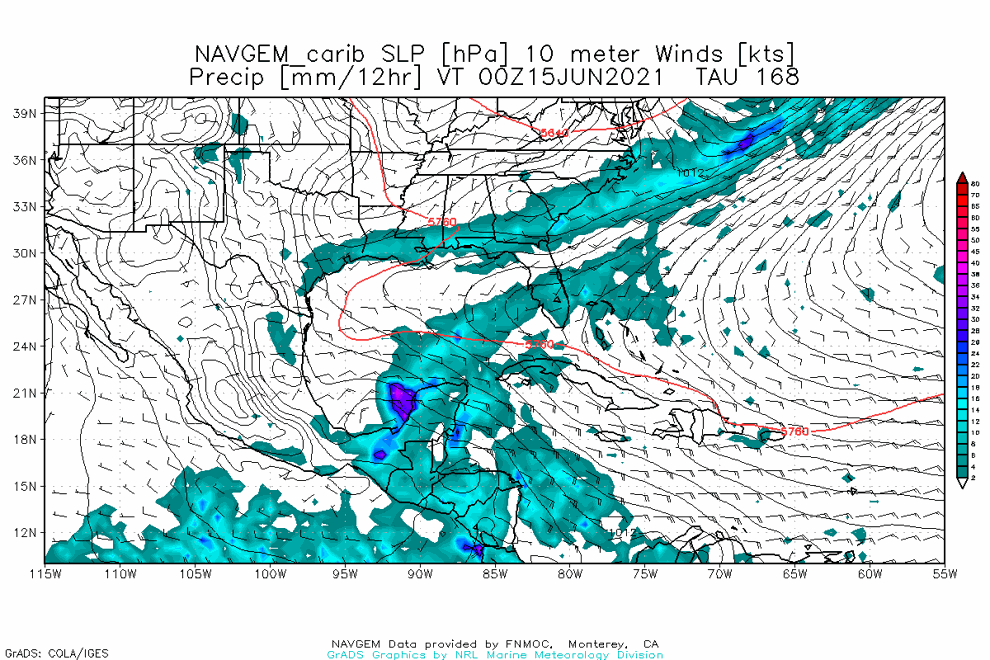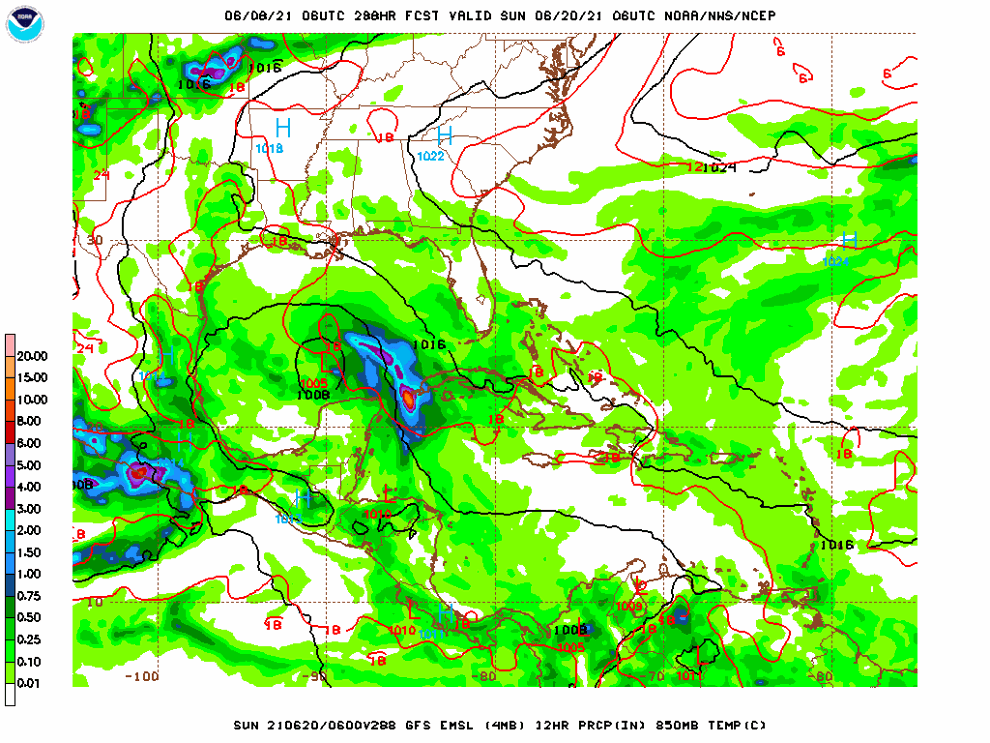 These are hardly forecasts in the strict sense of the term, but more in the range of speculation this far out in time. It is nevertheless a good reminder that now is the time to assess your hurricane planning if you have not done so already. Certainly, it would be wise to monitor updated forecasts as we move through this coming weekend.
Finally, for those of you interested in the more technical aspects of forecasting here is a link to a site explaining the Madden-Julian Oscillation and its significance for tropical weather.