Last night, the National Hurricane Center in Miami upgraded the disturbance in the Gulf of Mexico to Tropical Depression No. 8 with a good chance that it will become Tropical Storm Hanna. As a result, a Tropical Storm Watch from issued for the Texas coast from High Island to Port Mansfield.
This morning, the forecast track projections continue to have this system heading toward landfall on the middle Texas coast.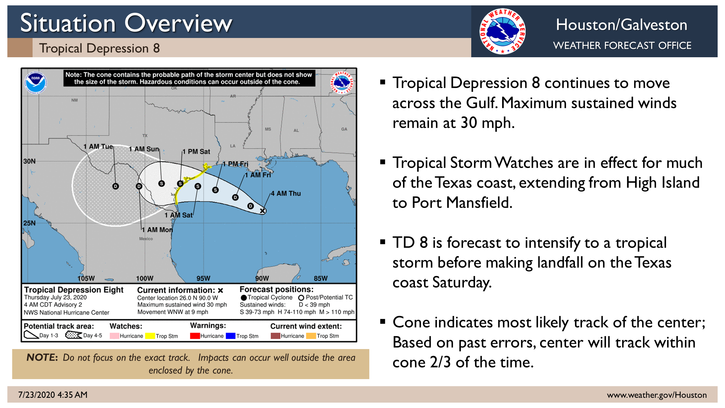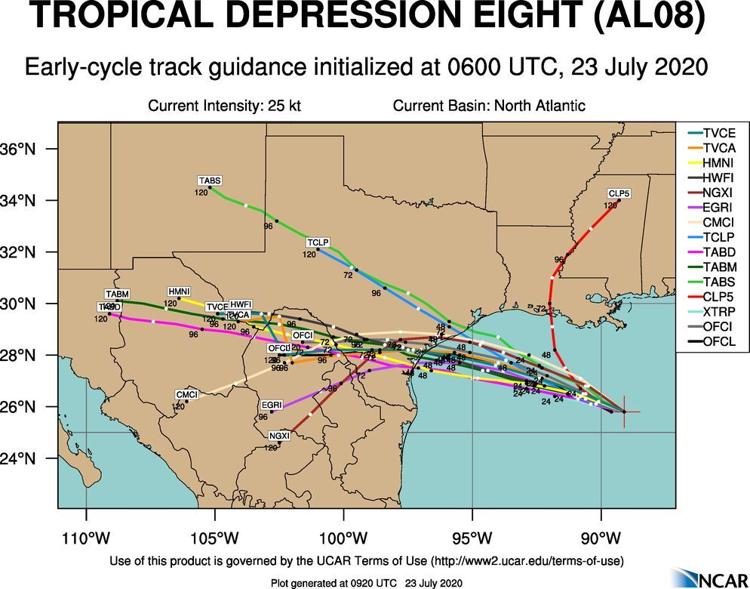 If these projections hold, what would be the likely effects in Galveston County, the upper Texas coast and the Galveston Bay area?
For one, torrential rains of 3-5 inches with isolated amounts of 8 inches will be possible in our area from Friday through Sunday. As a consequence, the National Hurricane Center sees a potential risk from flash floods in the Galveston-Houston area.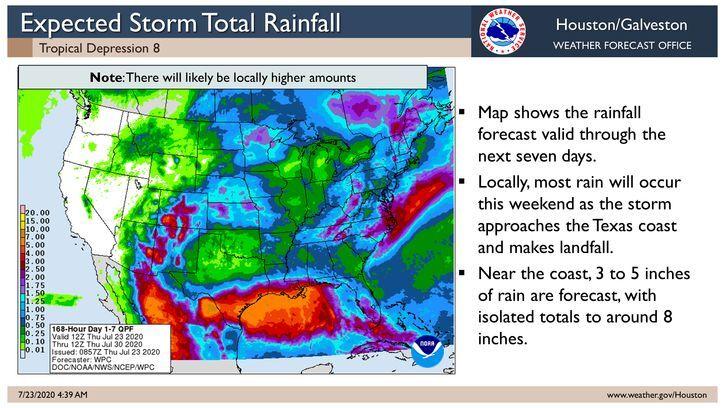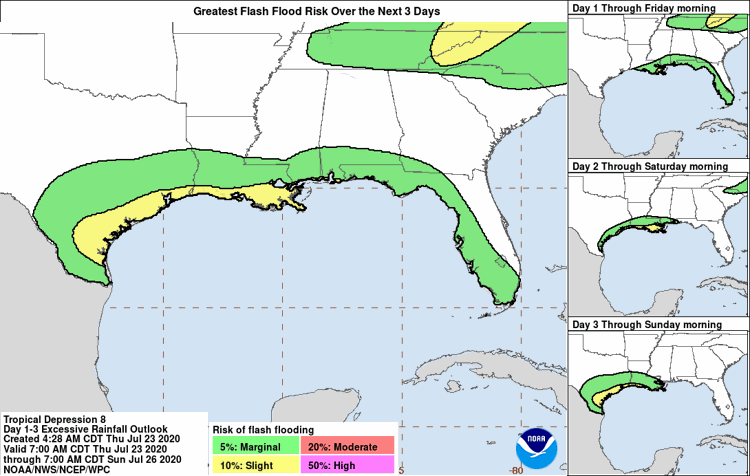 Elevated tide levels up to 3-4 feet above mean low level water could cause minor surge flooding and some beach erosion along the upper Texas coast, and in Galveston Bay, dangerous rip currents and rough seas will be a hazard as well.
• Tropical Depression Eight Local Statement Advisory Number 2
Near the coast and bay, wind gusts of 30 mph, possibly higher in passing squalls, may cause minor damage, however, high winds are not expected to be a major threat in our area if forecast projections hold.
One question is how well organized the system can become prior to landfall. This factor will be monitored closely as it could influence future forecasts.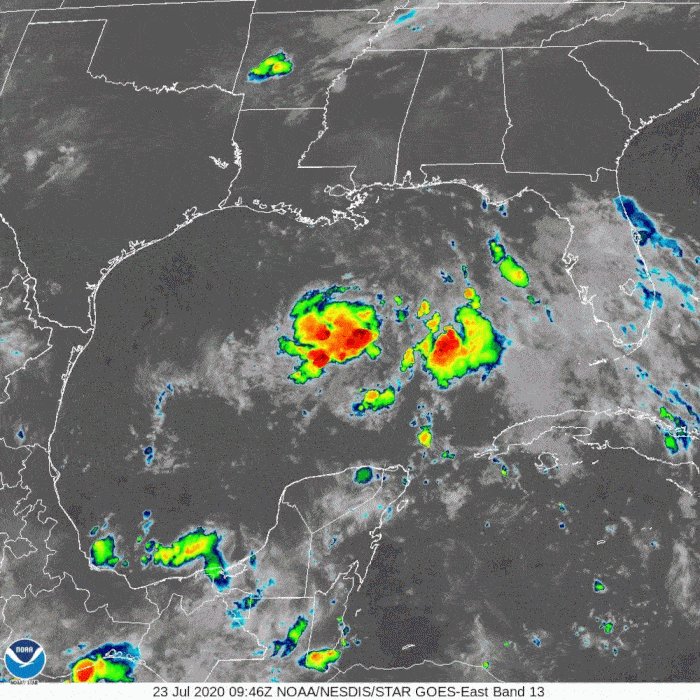 I will provide updates on local impacts and any forecast changes as we finish the week and move into the weekend.