Currently Galveston is well on its way to having the warmest December since observations began in 1871. Through the 16th, December has seen 7 days with record high temperatures with four afternoons reaching 80° or higher, including an all-time record high of 81° on the 6th (matching the previous all-time warm temperature mark set in 2016). In addition, 7 mornings so far this month have seen daily warm minimum temperature records with the 73° low on the 10th setting a new all-time record.
A cold front due to reach the coast tomorrow afternoon or evening will bring a good chance of thunderstorms as well as colder conditions to the County. Lows by Monday morning should range from the upper-40's to near 50 at the coast to the mid to upper-40's over inland areas of the County.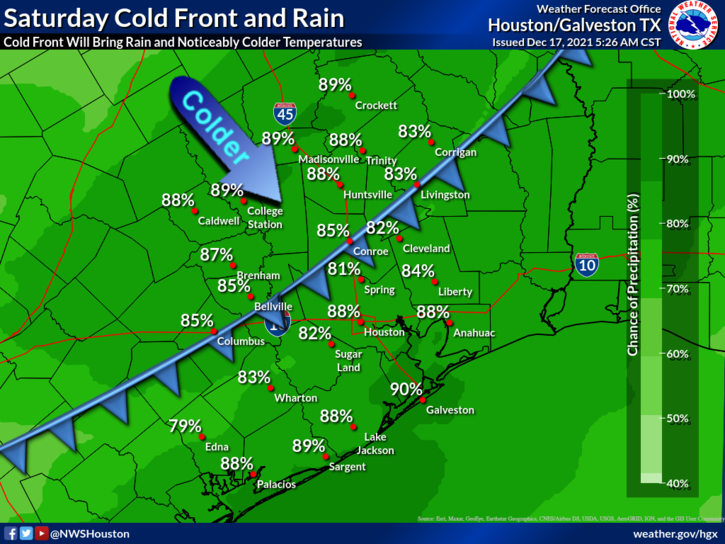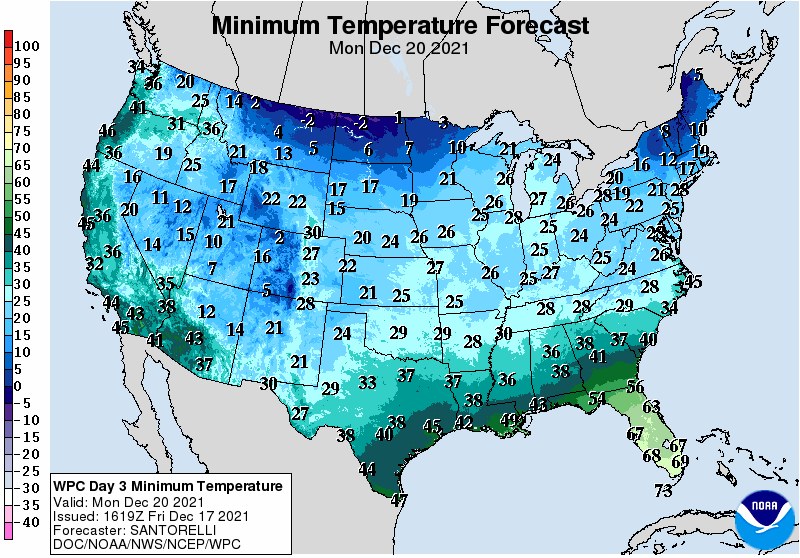 Rainfall amounts in thunderstorms along and ahead of the frontal passage could range from 1-2 inches over the County.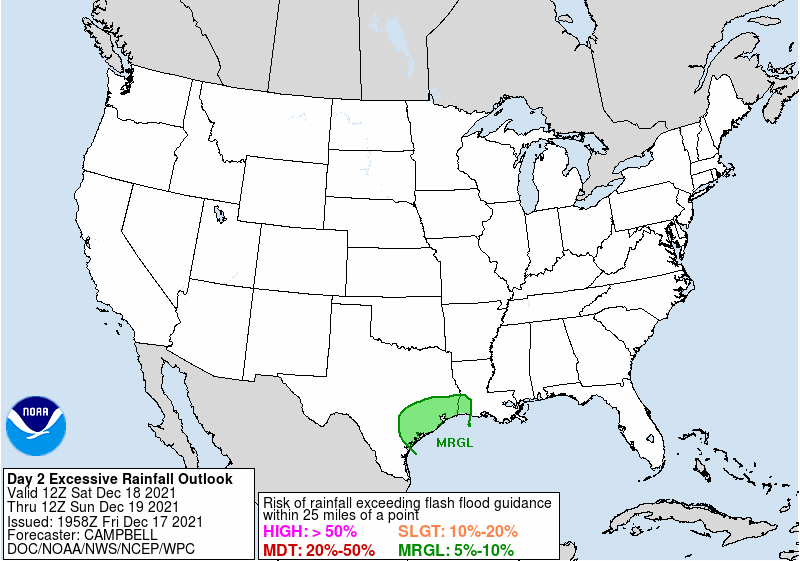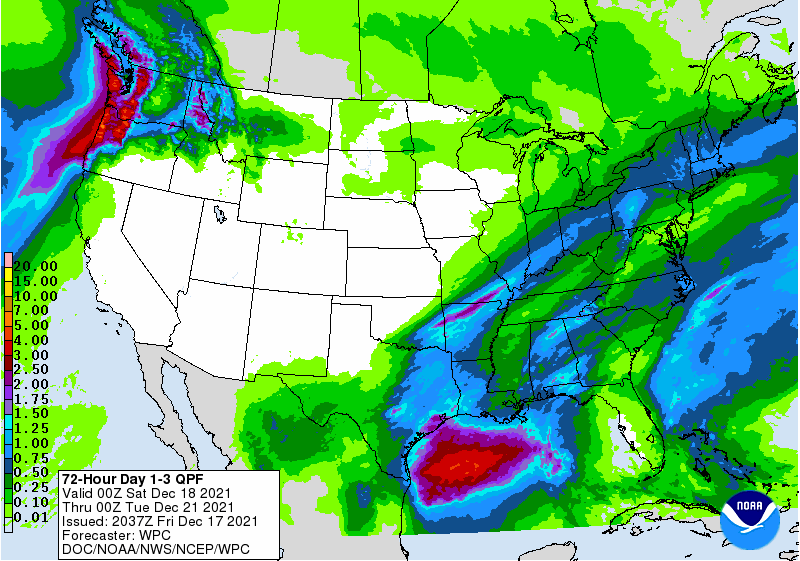 Clouds and rain chances could linger behind the front through Tuesday as a coastal low and upper-level disturbance combine to produce instability aloft with moist air overflowing colder air at the surface.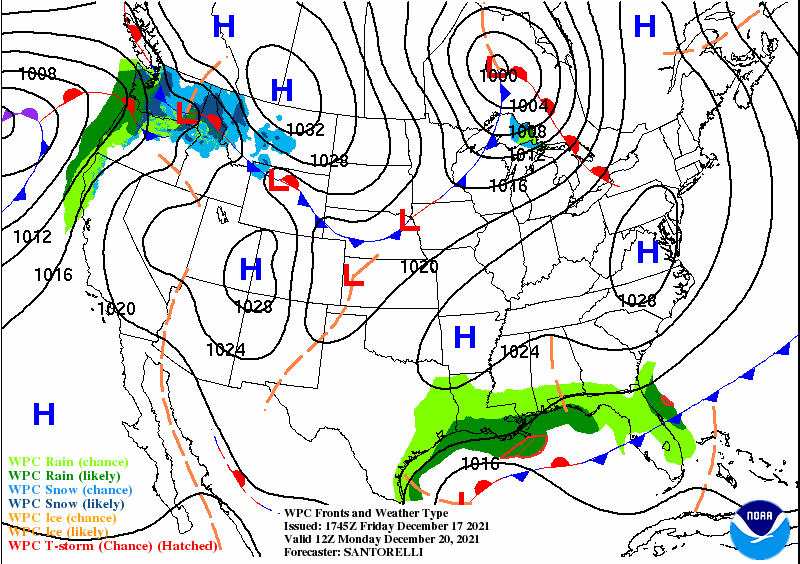 As with most of our fronts this season, temperatures will begin to moderate fairly quickly by mid-week with high temperatures ranging from the low-70's at the coast and mid to upper-70's inland by Christmas Eve.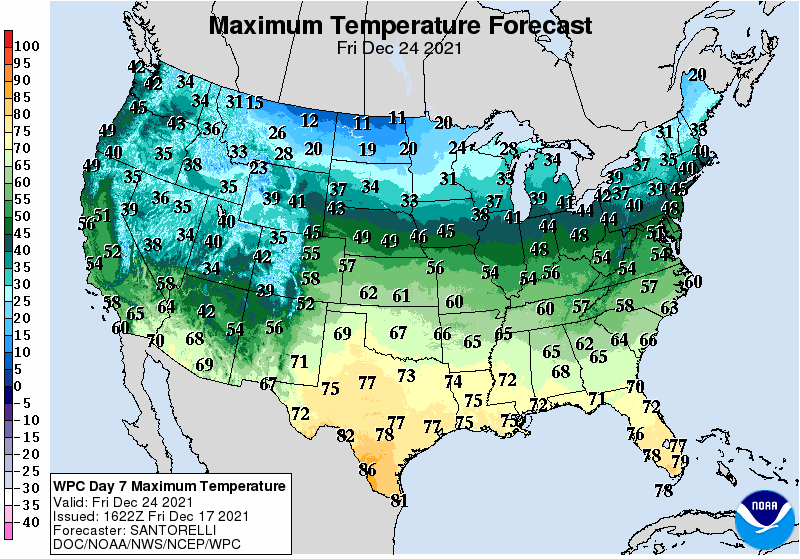 We "may" see another front and somewhat cooler temperatures by Sunday the 26th, but at this point in time it is not clear about how strong that front will be with models ranging from a very modest cool-down after Christmas to a slightly more robust push of cooler air.
As it looks right now, this month still seems to be well on the track to become the warmest December ever observed in Galveston.