Although a surface trough to our north and an upper-level trough dipping southward across the Mid-South have brought a few more clouds and some showers to our area over the past few days, rainfall amounts have been quite minimal. The first six days of July brought 0.32" of rain to Scholes Field in Galveston (about 1/3 less than would be expected for the first six days of July) and a meagre 0.01" to the Weather Service Office in League City/Dickinson (1.13" less than would normally occur so far this month).
While a few scattered to isolated thundershowers may be expected across the area today, tomorrow should usher in a dry, hot period for the County. A brief surge of deeper moisture (noted in the orange and red colors on the PW or precipitable water value map) today will provide some support for rain.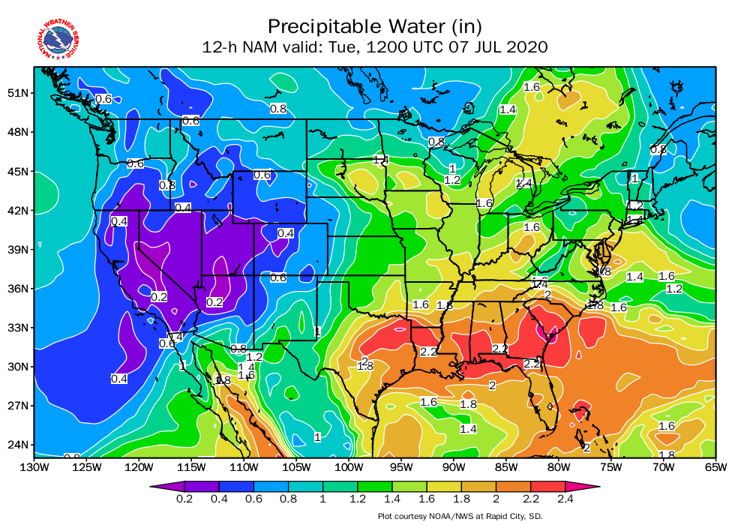 By Thursday, noticeably drier air (noted by the green to blue colors) is expected be in place as high pressure at the surface builds over the central Gulf of Mexico and high pressure aloft parks over Texas and much of the southwestern U.S.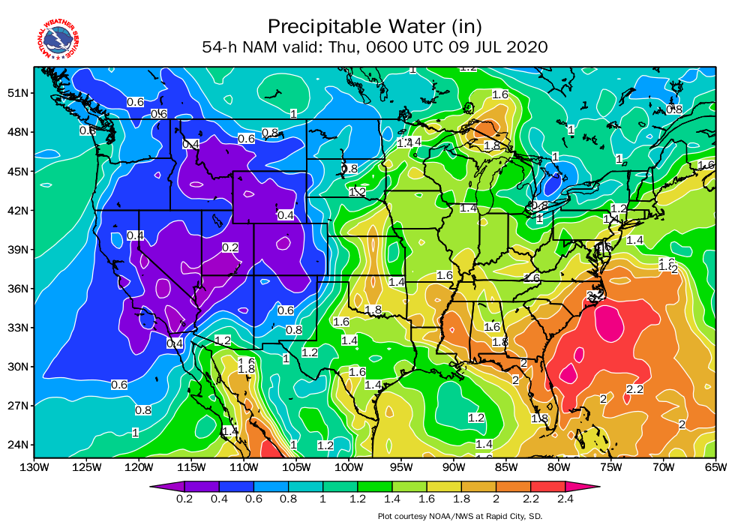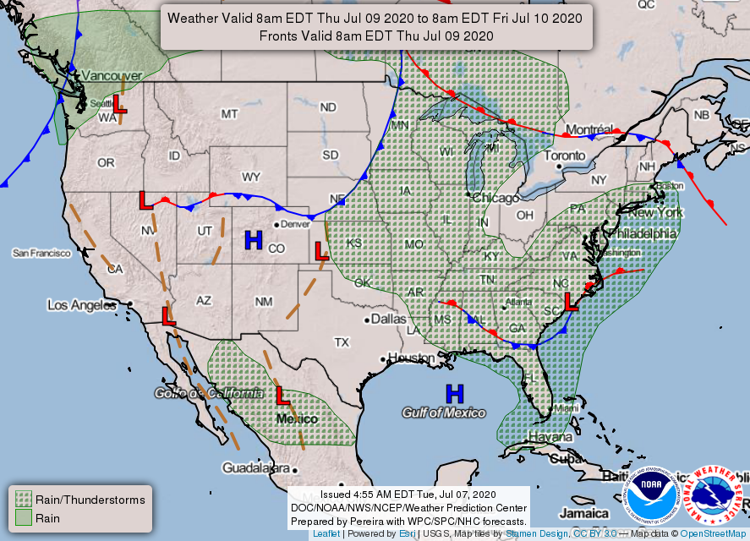 This in turn should promote hot, dry weather for a spell possibly extending into mid-July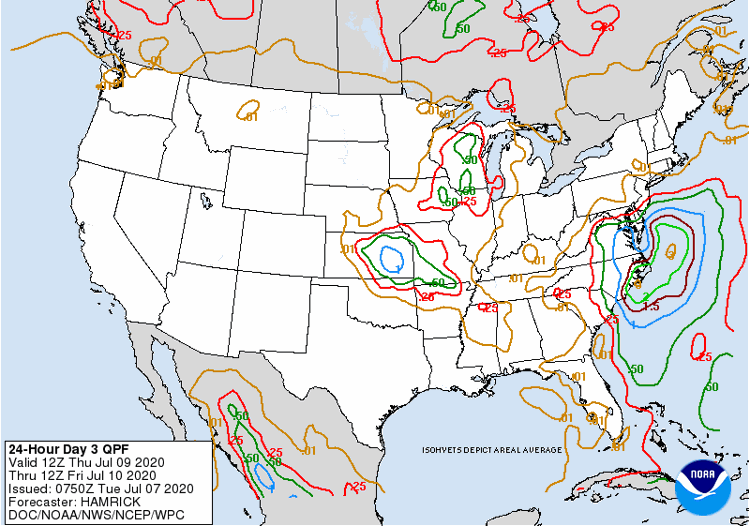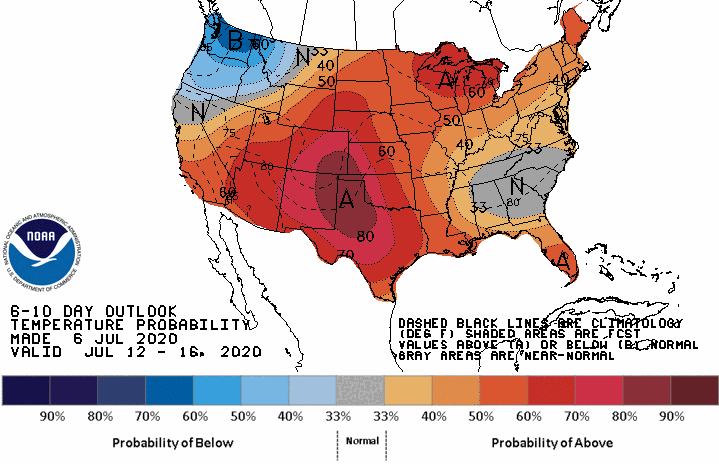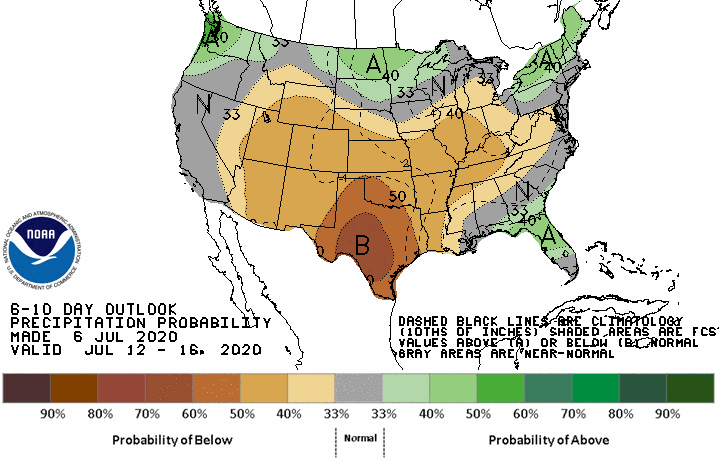 Meanwhile, despite the chance that a tropical system could form off the coasts of South and North Carolina, the overall Tropical Atlantic Basin looks to remain fairly in active for the time being.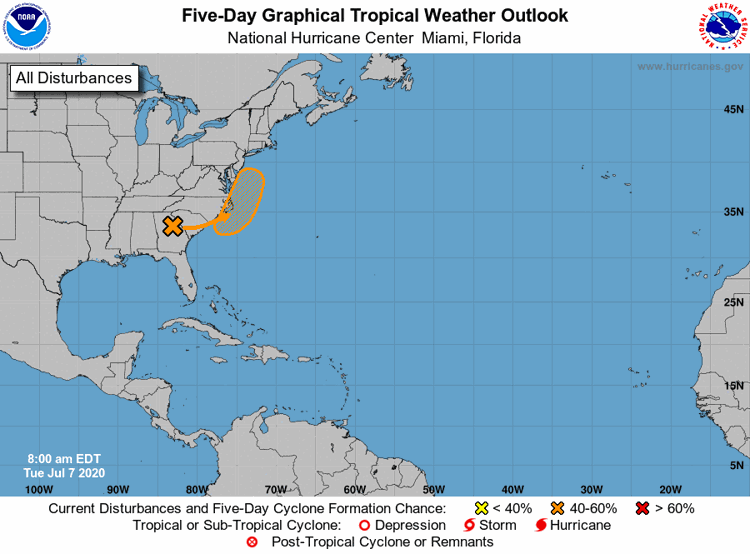 So overall, the outlook is not so bad, even if we do find ourselves having to water our yards and gardens more over the coming week or two!