Coastal Flood Watch in effect along with a Small Craft Advisory for offshore waters
Tropical Depression #22 has been reclassified as Tropical Storm Beta as of 4 pm CDT. At that time the center of Tropical Storm was located near 24.3 N and 93.1 W. Sustained winds were up to 40-mph and central pressure was 1004 MB (29.65"). Beta was moving north-northeast at 9-mph with a turn to the west in the direction of the central Texas coast. Beta is expected to reach hurricane intensity with 75-mph winds by late Sunday or early Monday as the system makes its expected westward turn.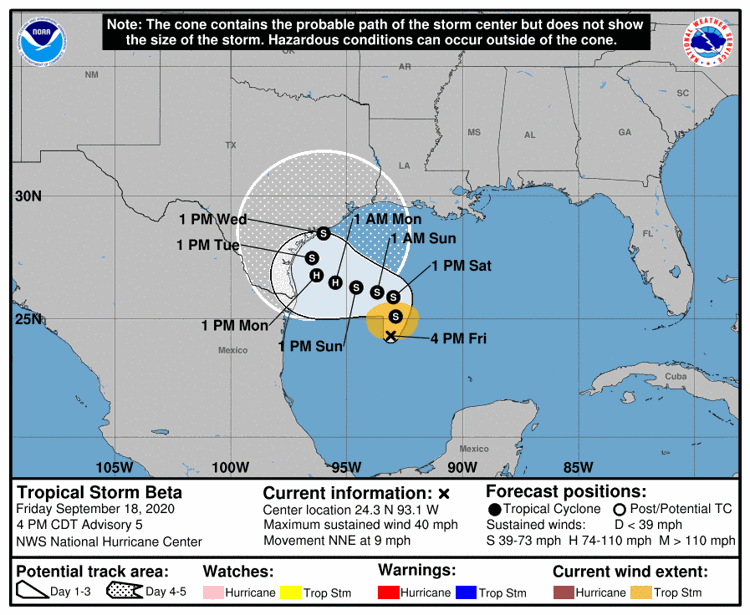 Consequently, a Coastal Flood Watch has been issued for the immediate coast from 7 am tomorrow morning through 7 pm Sunday evening and a Small Craft Advisory is in effect for offshore waters.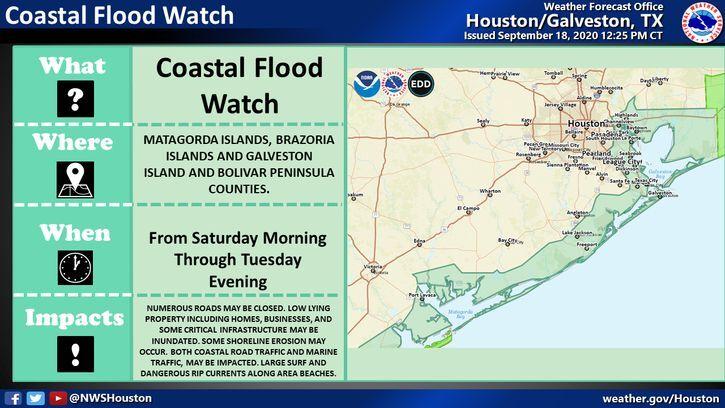 The very latest model array, showing the projected paths of various models, mirrors much of the official guidance.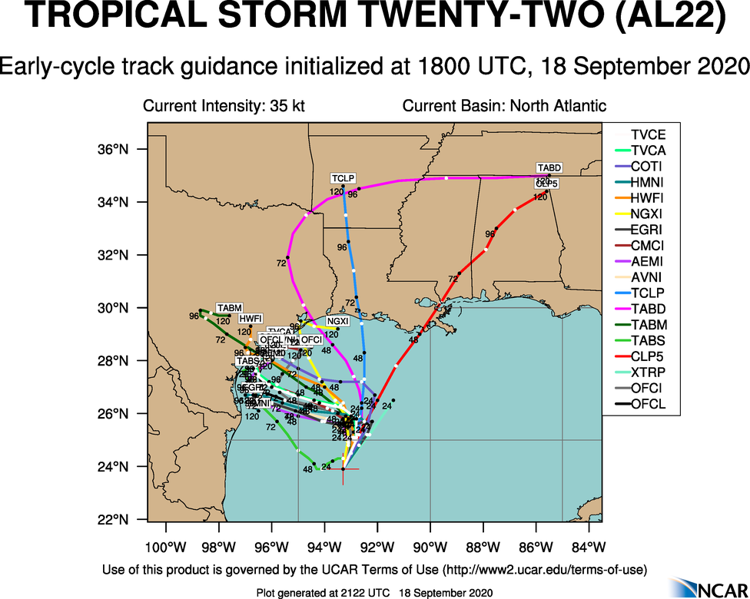 While much uncertainty remains as to timing, intensity and the exact track, some impacts locally are quite probable with this system. These include, significant beach erosion, transportation difficulties along coastal roads and in the water, possible inundation in some beach/bay locales, poor street drainage, and possible excessive rainfall.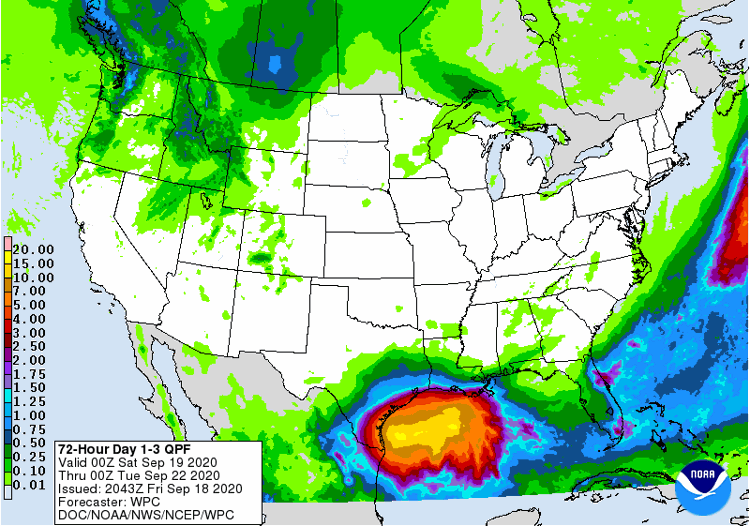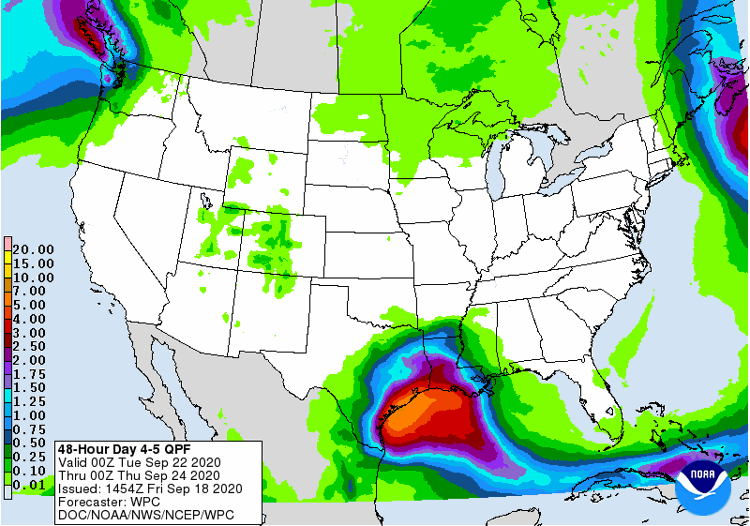 Water build up along the coast and parts of the Bay could result in storm surge levels of up to 4 feet above the mean low level tide (MLLW) and 2 feet above the mean high level tide by tomorrow and 5-6 feet above low level tide on Sunday and 4 feet above the mean high level tide by Sunday. Even higher levels will be possible early next week, depending on the exact track and intensity of the storm.
My biggest concern is that people will take this storm lightly since it is currently expected to be a Category 1 hurricane prior to landfall. But we will be on the "dirty side" of this storm on much of its projected path. This means higher tides due to the continued east and northeast winds blowing into the area on the north side of the system, heavier rains, and a possibility of isolated tornadoes, which are most frequent in the north and east side of such storms. In other words, now is the time to prepare for this storm!