Dense fog developed across the County overnight as clear skies, cool temperatures and light winds led to fog formation in the early morning hours along with the winter Solstice which officially arrived at 4:02 am this morning.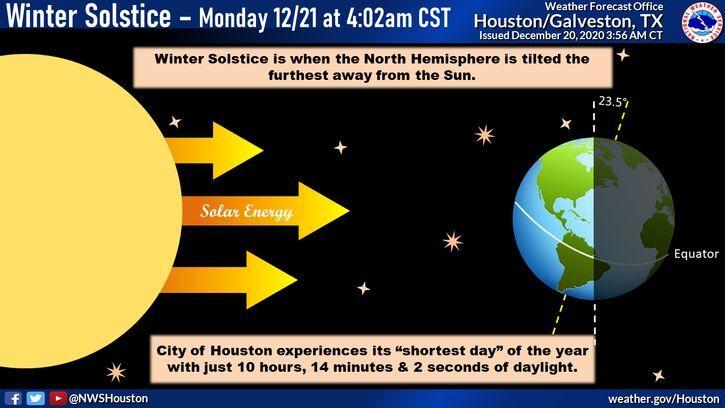 Fortunately, this type of fog usually burns off quickly once the sun comes out and we can look forward to milder conditions with high temperatures on Wednesday reaching the low to mid-70's over inland areas and near 70 at the coast. The milder conditions will be accompanied by increasing clouds and a chance for showers as yet another upper-level system and cold front approaches the area on Thursday.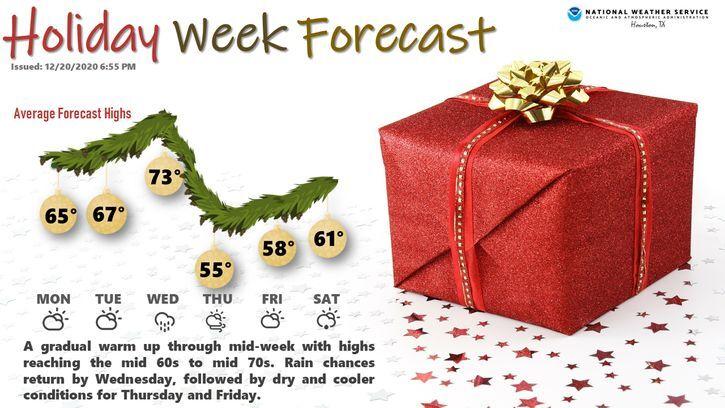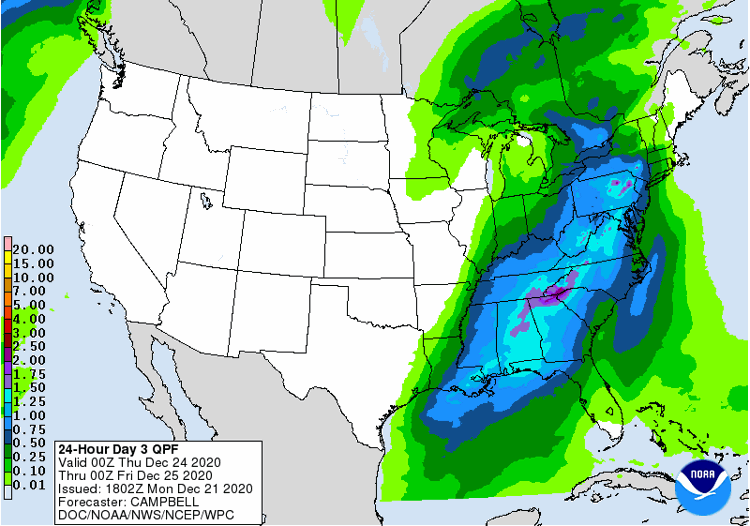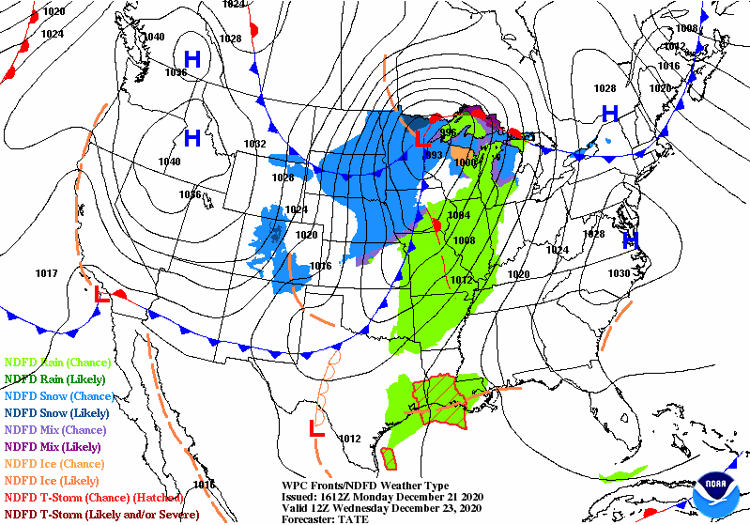 This cold front will bring windy conditions and clearing skies Wednesday night and on Christmas Eve along with low temperatures Christmas Eve and Christmas morning ranging from the low to mid-40's at the coast to the upper-30's to near 40 over northwest portions of the County. The sunny skies, however, will allow temperatures to climb into the upper-50's to low-60's by Christmas afternoon.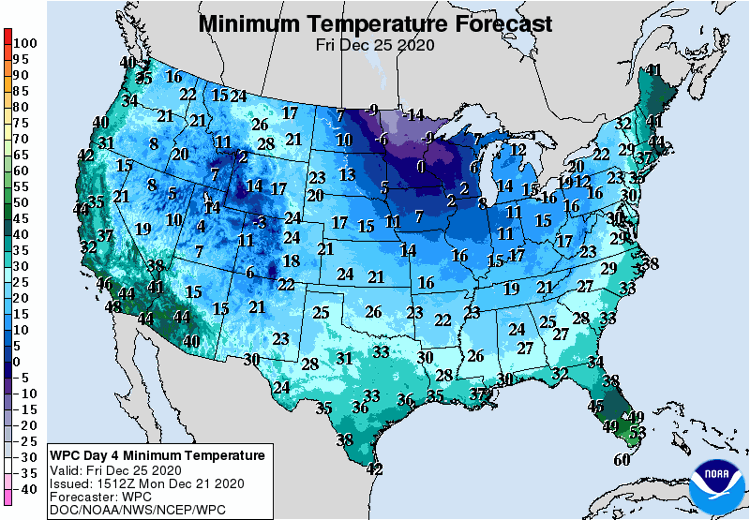 Beyond that look for another warm-up and slight chance of rain from late Saturday into Sunday following Christmas. In other words (tongue in cheek), our weather this Christmas is likely to be remarkably unremarkable. Locally Christmas, 2020 will be remembered more for its advent in the middle of a world-wide pandemic than for its weather.
That hasn't always been the case with this Holiday's weather. There have been some Christmases locally which will never be forgotten by those who experienced them. One was the Arctic cold of 1983 which brought the coldest Christmas ever to Galveston County, with strong northerly winds leading to a morning low of 14° and afternoon high of °26 degrees to Galveston Island. To add to the frigid chill, power outages, frozen and burst water pipes and a water pressure that dropped to near zero over many parts of the County. It was a Christmas to be endured!
Another memorable Christmas came in 1989, as sleet and snow coated parts of the County with 1-2 inches, causing massive problems for those trying to complete last minute Christmas shopping, with The Galveston County Daily News reporting that "sliding tires and slipping feet led to more than 30 weather-related injuries as Island residents ventured onto local streets and walkways slick with snow and ice".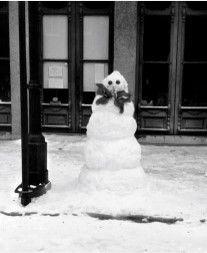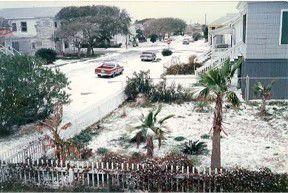 However, the granddaddy of memorable Christmas weather occurred in 2004 when Galveston County was blanketed with 2-4 inches of snow beginning late Christmas Eve and continuing into early Christmas morning.