A reinforcing cold front due to reach the coast tonight will bring a touch of winter back to the area. With this front, wind gusts to 35-mph and temperatures dropping into the 30's over the mainland and the low-40's at the coast are expected by Thursday morning. This will result in rather chilly conditions, but it appears as though most, if not all the County, will escape a freeze with this latest blast of Arctic air.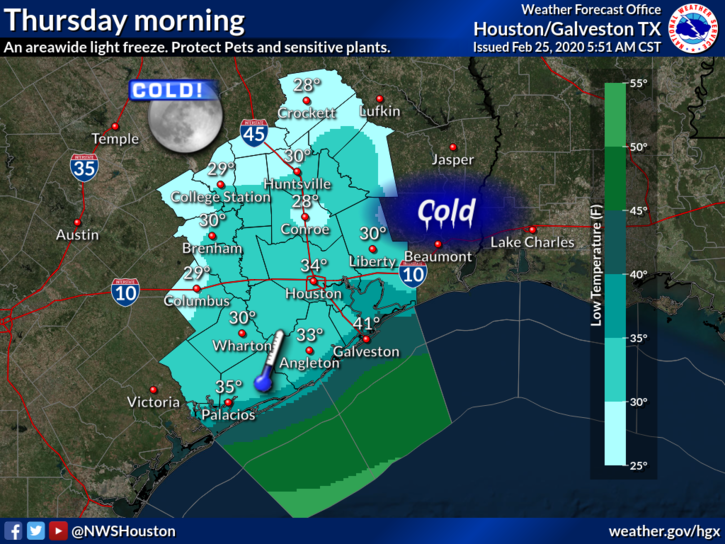 Galveston Island has escaped any freezes this winter with the lowest temperature so far at Scholes Field being a 35° reading in November. Areas of the mainland have had some light freezes, but League City has been freeze-free since January 1st with the only freezing temperatures this winter coming with 32° lows in December and a 31° low in November.
The good news is that this current cold wave should be fairly short-lived with temperatures climbing back into the 60's or low-70's by this weekend. Unfortunately, this will result in the return of clouds and rain chances by early next week as southerly winds return and moisture levels increase.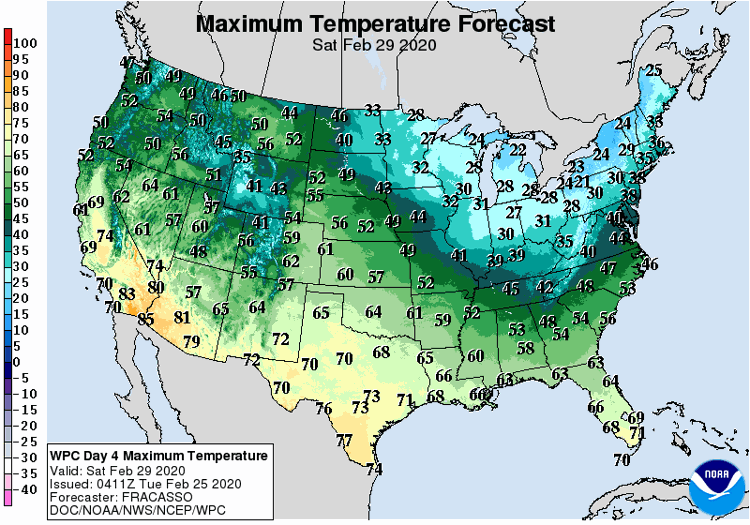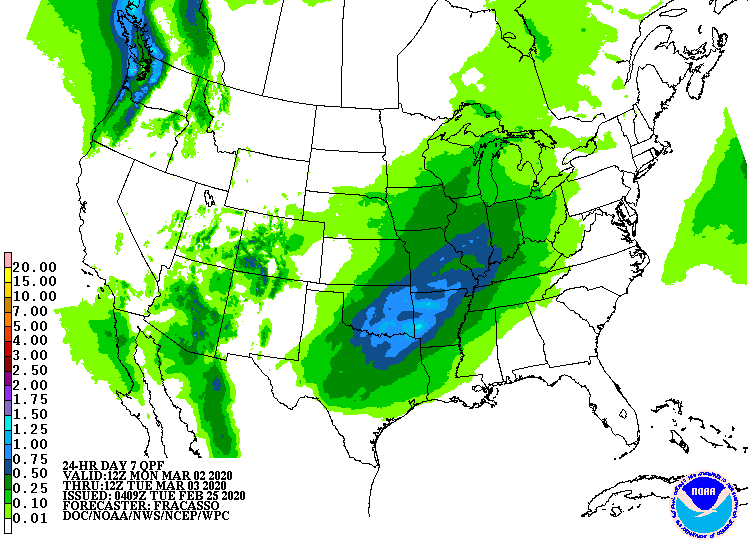 Looking further ahead, the two-week model runs are implying that we should be freeze free through early March. Normally, the last freeze occurs in Galveston County by the first week of February and the northwest regions of the County by the third week of February. Based on that and the model forecasts, there is a good chance that we may remain freeze-free for the remainder of this winter and spring.
Still, we cannot rule completely rule out freezing temperatures for rest of this winter. The latest freeze ever in Galveston was a 32° reading on March 20, 1965 and northwest parts of the County have had a freeze as late as April, 13 (in 1940), so we are not historically out of the woods. In addition, Western Europe and northeast Russia are running much warmer than normal this month, with colder than average air lingering over parts of Greenland, Canada and Alaska. As long as this persists, a slight possibility remains for a late season Arctic front and freeze over Texas.