At 10 am, CDT, Tropical Storm Zeta was moving northwestward into the Gulf of Mexico. At that time, Zeta was centered near 21.6 N and 89.5 W, or about 40 miles north-northeast of Progreso, Mexico. Sustained winds were 65 mph and central barometric pressure was 985 MB (29.09 inches). Zeta was moving at 14 mph on a track expected to take it ashore over southeast Louisiana by Wednesday evening.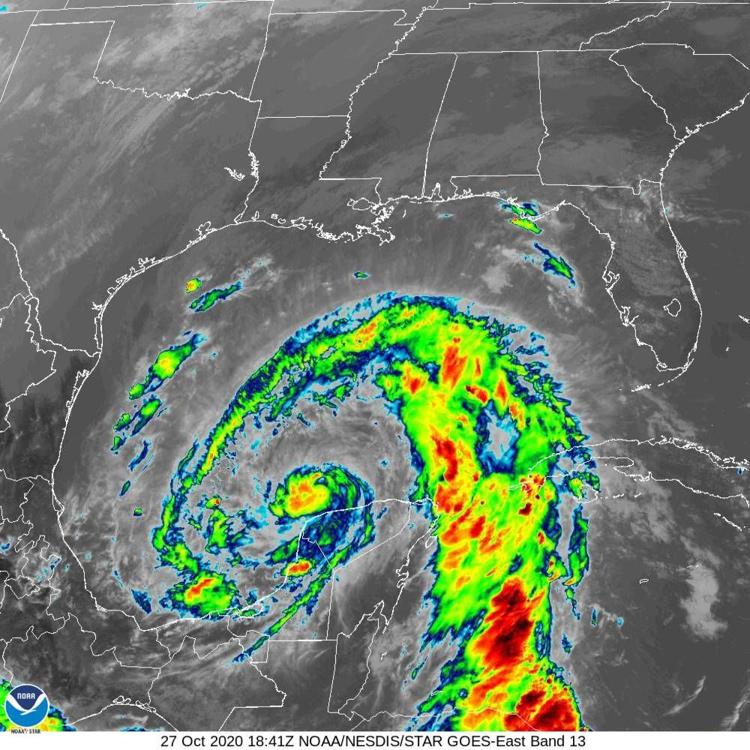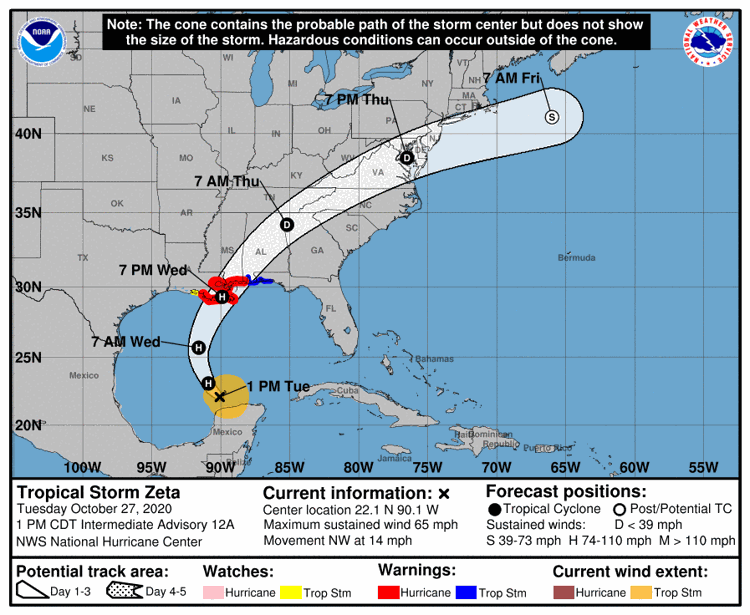 Zeta is expected to re-intensify into a hurricane sometime later today, reaching a peak sustained wind of 85 mph tomorrow. On the projected path, Zeta is expected to stay well east of the Galveston area as the forecast models have come into good agreement with the projected path.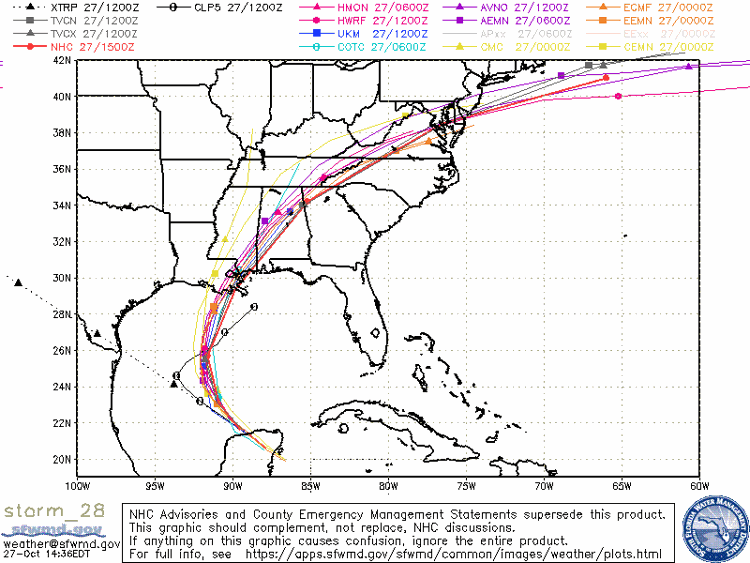 Although Zeta will pass far to the east, there will be some local impacts, due both to the storm, an approaching cold front and an upper-level system moving west-northwest across Texas. Impacts locally are expected to be wind gusts of 20 mph to 30 mph with higher gusts possible, elevated tides and seas, rip currents and minor flooding along the immediate coast. Already tides are running about 1.2 feet above expected levels and should creep somewhat higher tomorrow as the storm intensifies and moves into the west-central Gulf of Mexico.
A combination of the effects of Zeta, the approaching mid- and upper-level system to the west and the passage of the cold front could result in showers and isolated thunderstorms through tomorrow night.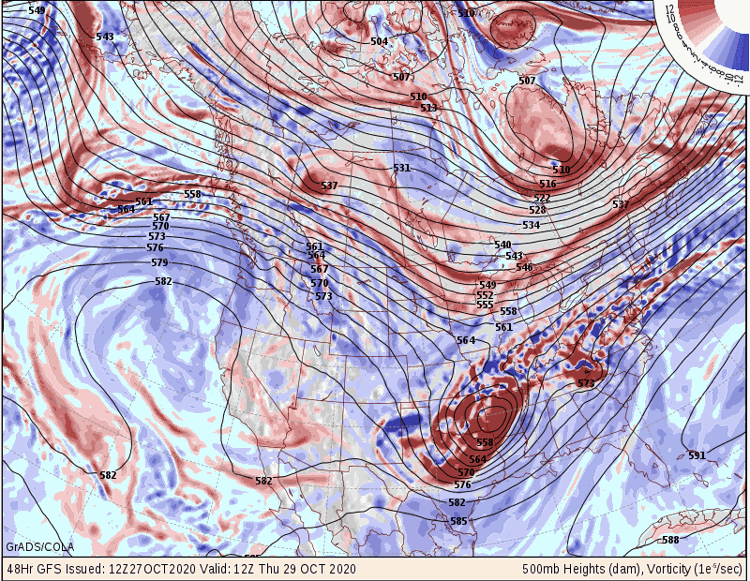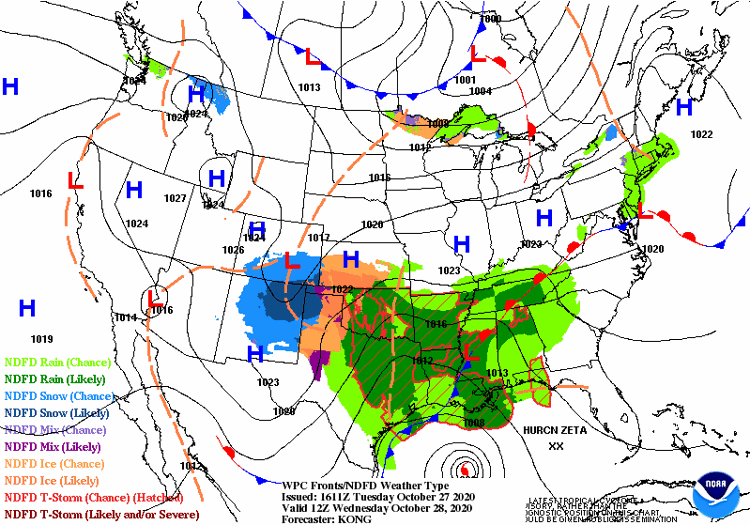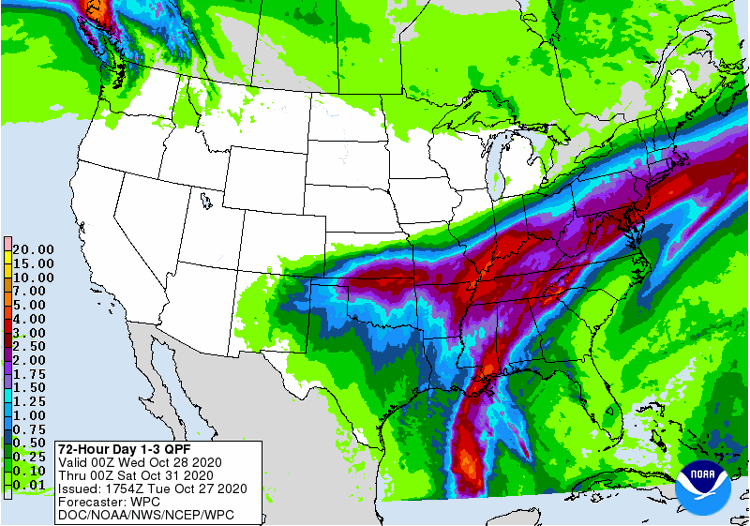 The cold front should bring some of the coolest temperatures so far this autumn with morning temperatures dipping into the upper 40s in the Houston area, and low to upper 50s in Galveston County by Friday morning. The chilly weather should not last too long, however, with a slow warmup expected over the weekend into early next week.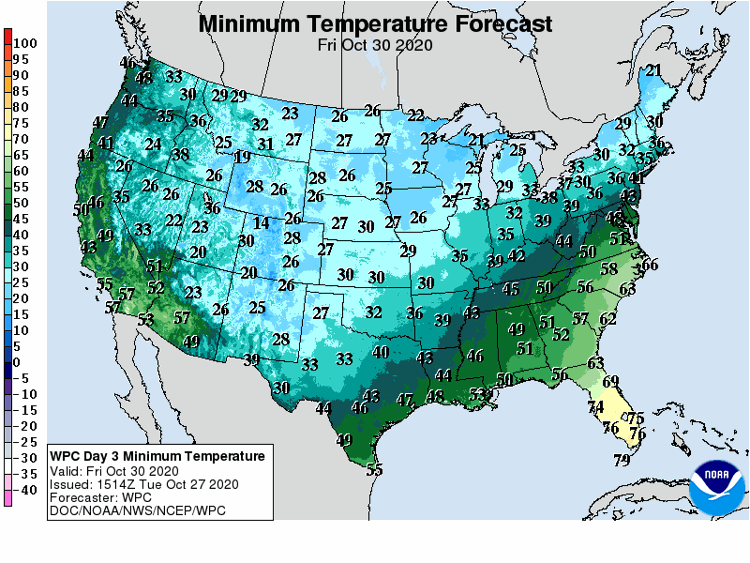 Overall, not a bad outlook for our area, though our neighbors to the east must be getting very storm weary!