Galveston residents are enjoying a short-term break from the hot, muggy conditions that have prevailed for most of this month. Overnight temperatures dipped to the mid-70's at the coast and to around 70°over northwest parts of the County. Combined with low humidity levels and fresh northerly breezes, temperatures felt even cooler than they actually were.
Although a bright sun will keep afternoons warm (mostly in the upper-80's) for the next couple of days, night-time cooling will give us another morning or two of delightful conditions before on-shore winds return, bringing back more typical July weather.
The National Hurricane Center has been monitoring the possibility of a tropical development as low pressure forms along the stalled frontal boundary over the northern Gulf of Mexico. Fortunately, the NHC has lowered the chances of development to a minimal 10%. In addition, most models suggest that any low that might form would track off to the northeast, sparing the Texas coast.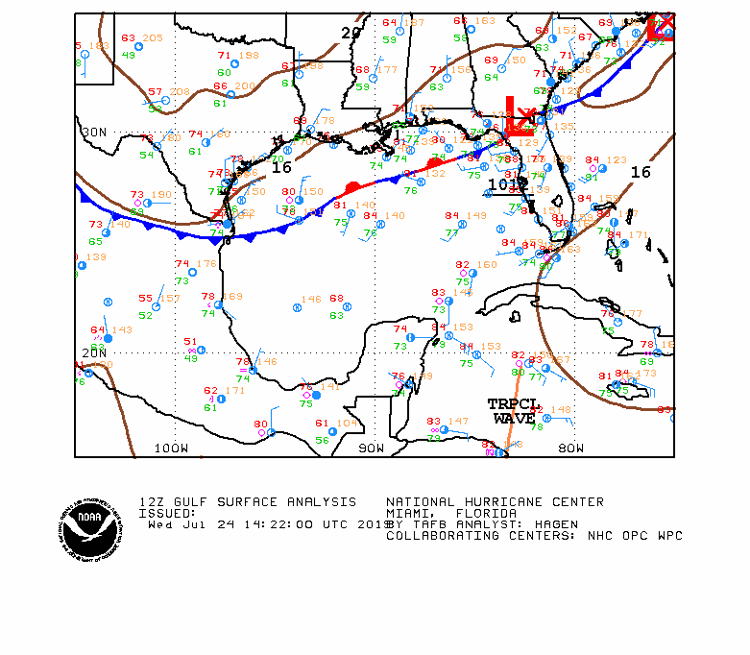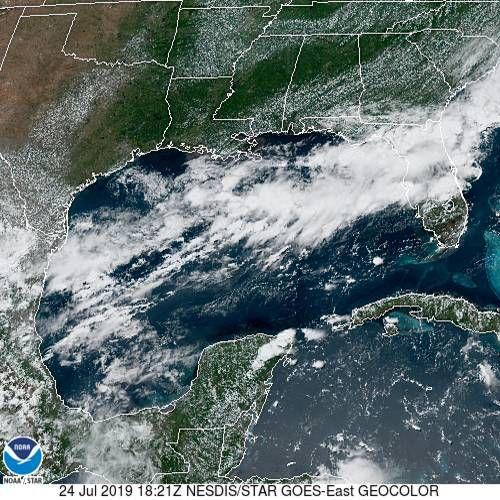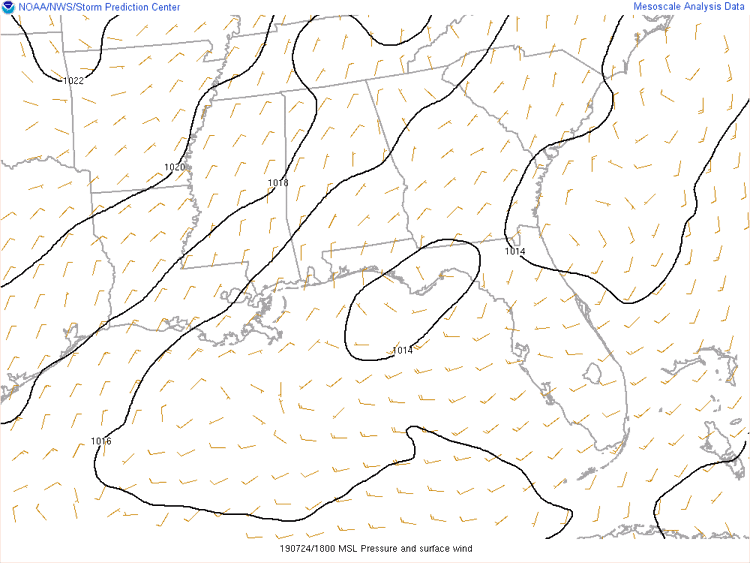 Still, it will be wise to keep an eye on the region just in case of an unexpected turn of events.
Looking further ahead, rain chances appear fairly modest locally over the coming week or two. Mostly we will see the typical scattered showers or thunderstorms along the sea-breeze front as afternoon heating destabilizes the atmosphere this weekend into early next week. An upper-level high expected to settle over the Plains by next Wednesday should result in seasonably hot, mostly sunny weather as we end the month.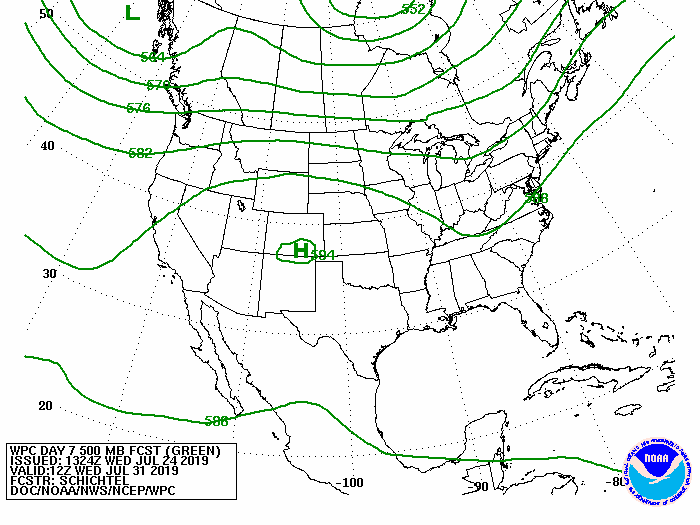 As for those gardeners worried by the dry conditions, the latest GFS does show some increase in rain prospects as we move into early August. At least that is what I am telling my wife when she asks about rain!