Any number of adjectives can be found to describe our weather of late. Steamy, muggy, sizzling and sultry are just a few that come to mind. July temperatures are running from 3.5° above normal in Galveston to almost 5° above in League City. Rainfall has totaled a paltry 0.16" at League City with a slightly better 0.32" in Galveston, both well below what would be expected through mid-July.
It seems almost certain that July, 2020 will go into the record books as warmer than average. If it does, that will mark the first time since 2012 that every month from January through July recorded above normal temperatures.
So, is there any hope of relief from this seemingly unrelenting spell of hot, dry, sunny days?
The answer is a somewhat wry "it depends on what you mean by relief." Yes, there are subtle changes looming in the overall pattern which may lead to slightly more seasonal temperatures and a return of at least the widely scattered thundershowers that we usually expect in mid-summer.
The upper-level high pressure ridge currently centered near El Paso will weaken some and drift east-northeast towards the south-central Plains over the next few days. This will allow weak low pressure at the mid-levels to drift west across the Gulf of the south side of the high pressure ridge.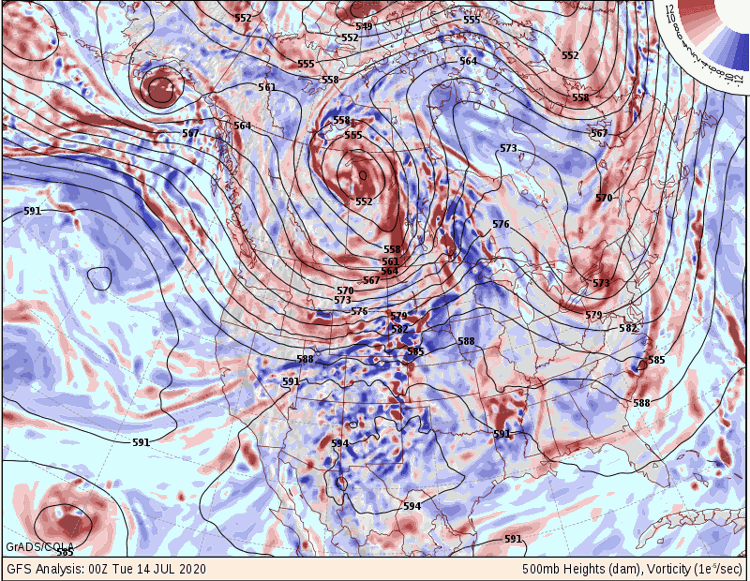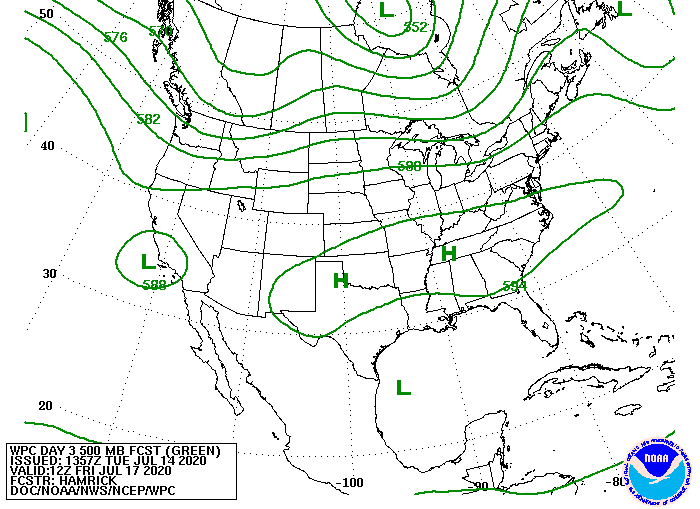 This general pattern should continue into next week with another mid-level low and trough drifting west across the Gulf of Mexico.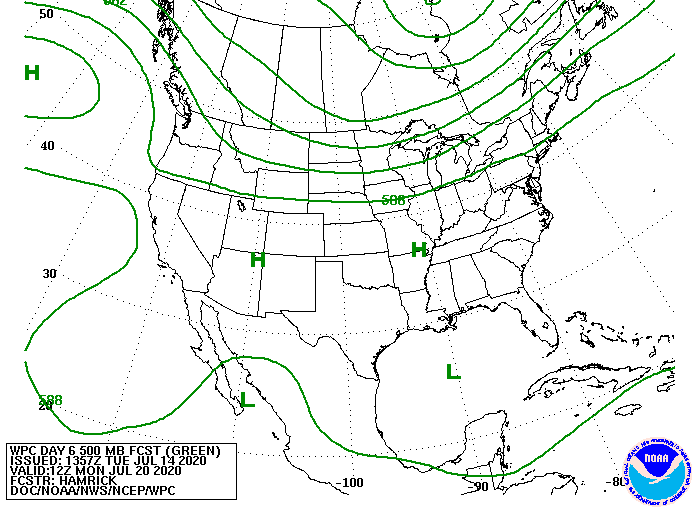 While rainfall amounts locally are expected to be light and mostly consist of the scattered thundershower variety, while the increased clouds should result in slightly lower afternoon temperatures, big changes are not in store at this time.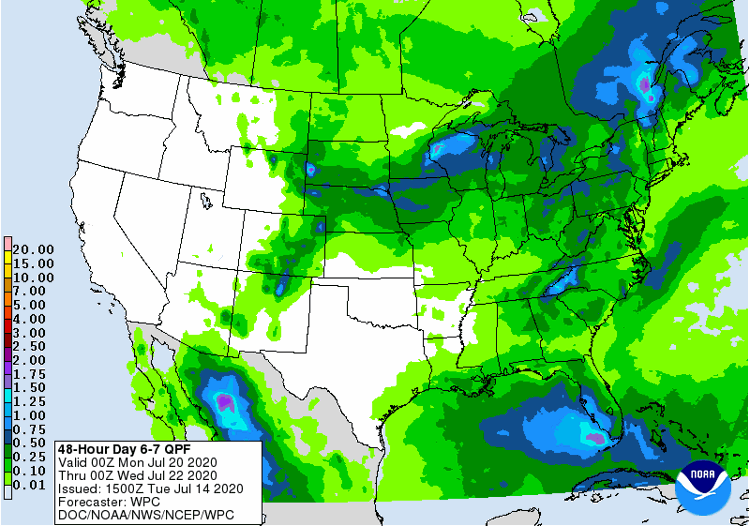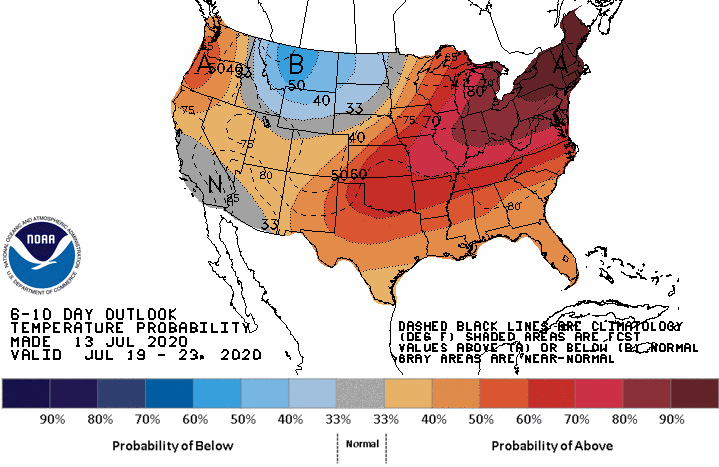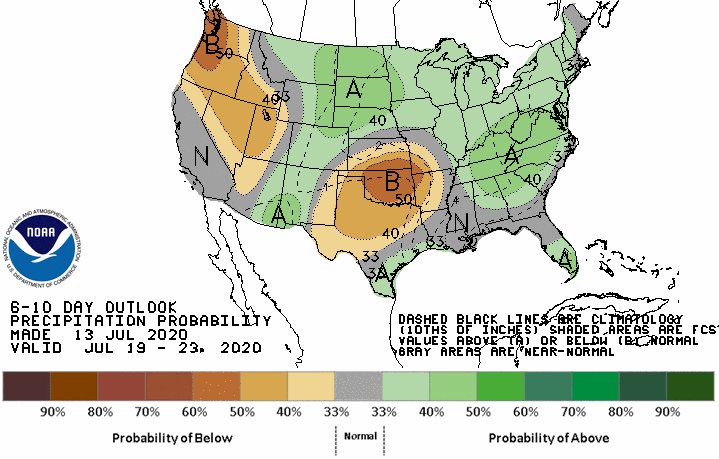 Still, I will be more than happy to see some relief, no matter how modest!