The disturbance in the northern Gulf of Mexico has been upgraded to Tropical Storm Barry. At 10 am, Barry was centered near 27.8 N and 88.7 W, or about 95 miles south-southeast of the Mississippi River. Sustained winds were 40 mph and barometric pressure was 1005 MB (29.68 inches). Barry was moving west at 5 mph.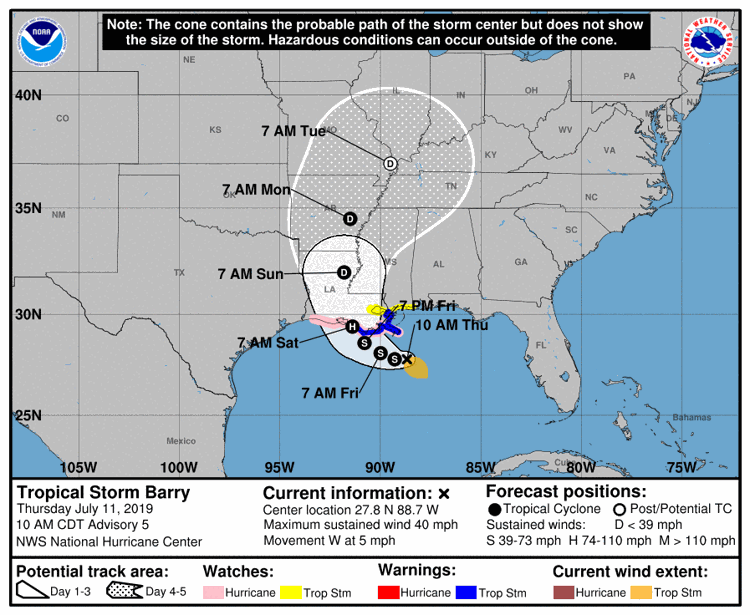 The good news locally is that both the models and the National Hurricane Center project a turn to the north with the storm reaching minimal hurricane intensity levels before moving ashore south of New Iberia.
An upper-level trough moving into the Upper-Midwest and high pressure to the west should provide the impetus for the northward turn. However, since the system will be quite near, it is important to monitor any changes in movement or intensity over the next few days.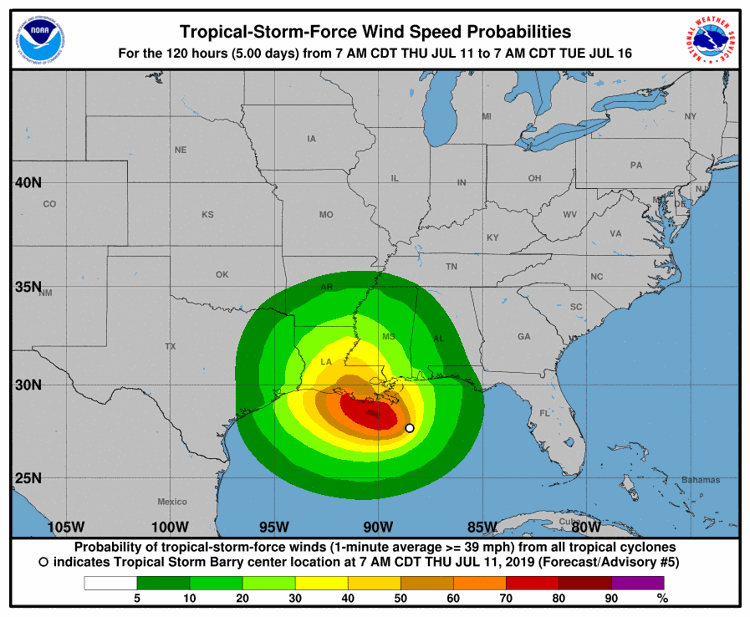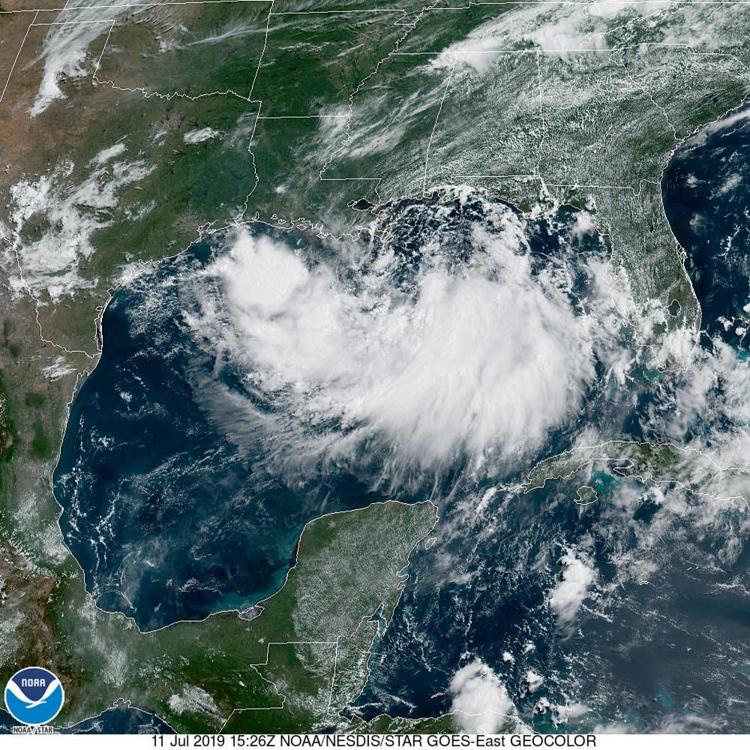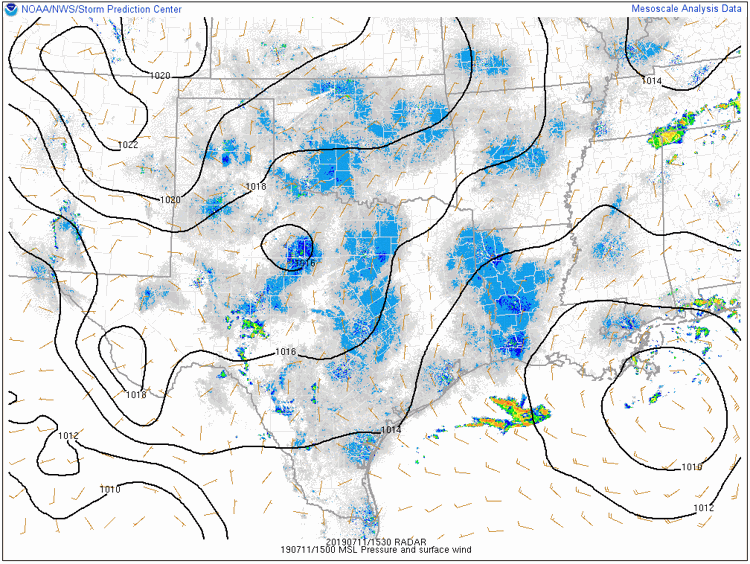 If Barry follows the projected path, impacts here would be fairly minimal, with modest (at best) amounts of rain, some swells and increase in water levels, rip currents and some gusty winds (especially offshore).
This link provides a loop of predicted wind speeds and directions: https://www.windy.com/?2019-07-15-15,28.242,-94.725,7,m:et3adxh