Aircraft reconnaissance has found that Tropical Storm Marco is intensifying rapidly 105 miles east-northeast of Cozumel, Mexico with sustained winds of 65-mph and a central pressure of 992 MB (29.30"). Given this trend, the National Hurricane Center now expects Marco to become a hurricane in the Gulf of Mexico with sustained winds of 85-mph by tomorrow.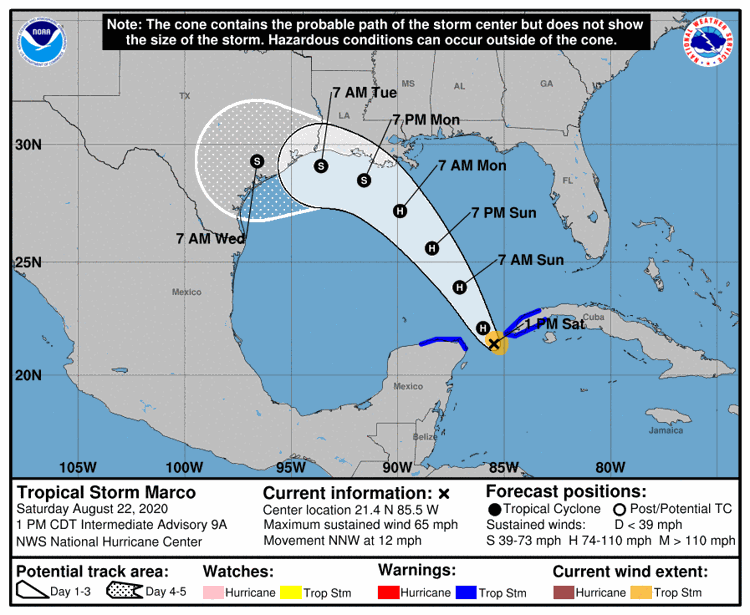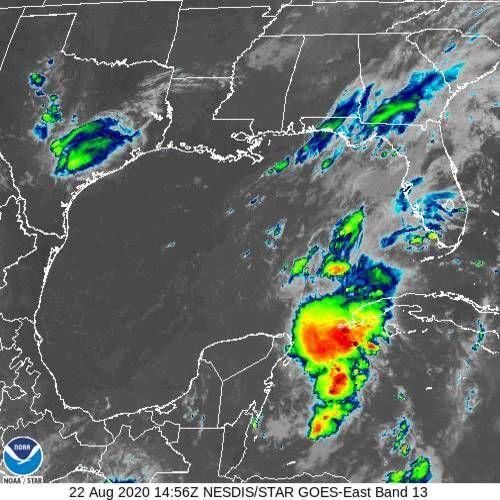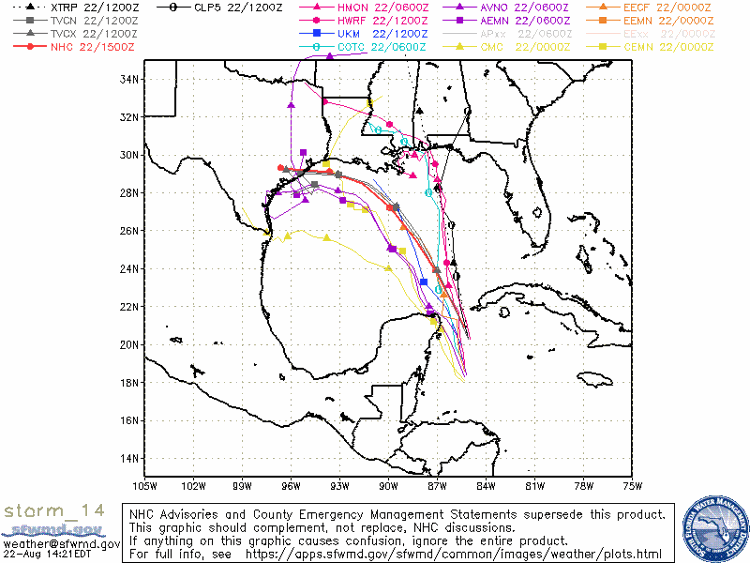 Currently, Marco is moving north-northwest at 12-mph, but the storm is expected to turn west towards the Texas coast making landfall near or south of Galveston by Tuesday as a strong tropical storm. This turn will be in response to a high pressure ridge building west from the Atlantic across the southern U.S.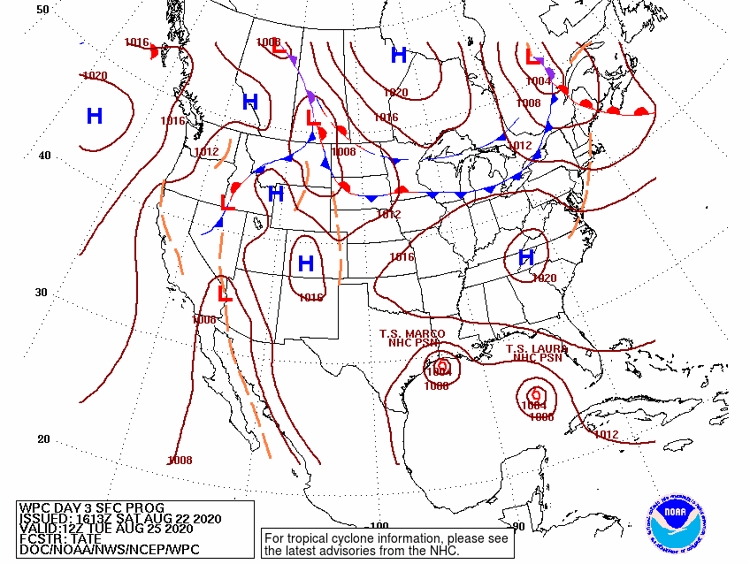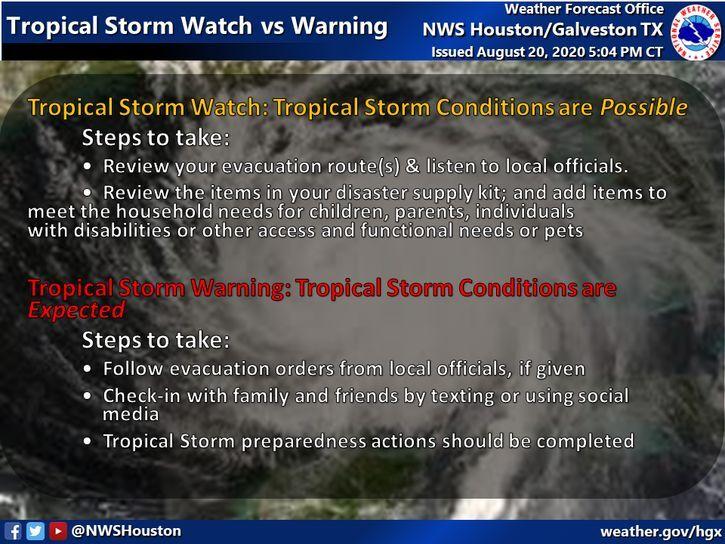 Local impacts will be monitored by the Houston-Galveston Weather Service Office. A discussion by their staff this morning has an early synopsis of possible impacts.
Rainfall: "Considerable uncertainty, though highest totals tend to be along and east (or northeast in this case) of the center. In general locations southeast of Highway 59-I-16 can probably expect an average of 1-3" by midweek (highest near the coast). However, one always needs to keep in mind rain rates and training bands in tropical situations for localized much higher totals. With elevated tides expected, effective drainage may also be impacted along the coast".
Winds: "Though Marco may intensify to near hurricane strength over the open Gulf, it is expected to encounter some unfavorable upper-level winds/shear as it approaches Texas and very well could weaken. The current forecast brings it in as a tropical storm, with the most likely arrival of TS force winds…..Monday night into Tuesday morning".
Surge/Tides: "Too early to say and highly dependent on specific details" such as "track & angle of approach, intensity, etc). Given this data and forecast…..it appears to be a good setup for water to pile up north and east of its track. Locations generally east of Sargent appear to have the higher risk of coastal flooding possibly beginning around times of high tide Monday afternoon or night".
Tornadoes: "Typical more favorable locations are in the NE quadrant, but it's way too early to say the overall risk in this case".
Of course, all of this is subject to revision over the next couple of days. The Houston-Galveston National Weather Service Office will be issuing updates, statements and advisories as we move through this weekend.
Meanwhile, as if we didn't have enough on the Tropical Weather plate, Tropical Storm Laura could also threaten the Texas coast later next week. Although the favored landfall location seems to be Louisiana, we are in the current cone of uncertainty and impacts from this storm cannot be ruled out.