Scattered thunderstorms brought heavy rains to parts of the County yesterday, with amounts totaling 1.61 inches at Scholes Field in Galveston and 0.71 inch at the National Weather Service Office in League City/Dickinson. Other totals in the County ranged from 1.83 inches just north of the Texas City Dike to only 0.02 inch in Texas City west of I-45. The rains resulted from a combination of deep tropical moisture, weak upper-level lows and daytime heating.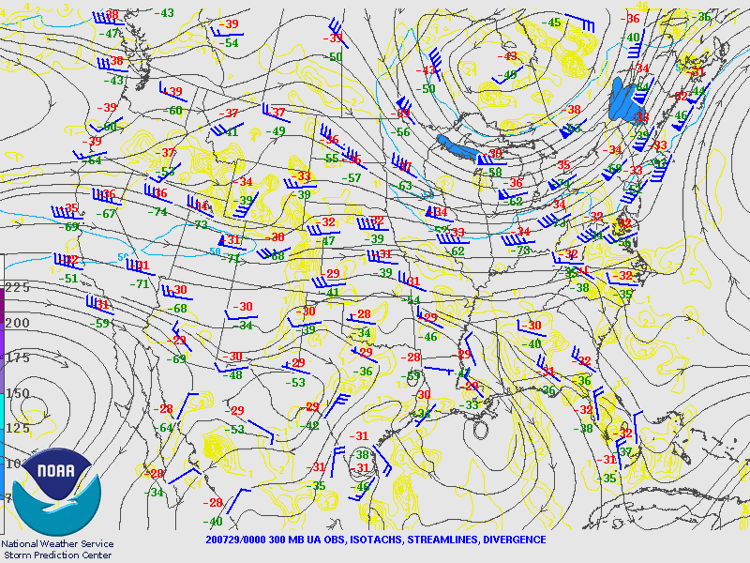 Although the upper-level lows have slowly drifted further away from Southeast Texas, enough deep moisture remains along the coast to set off some more scattered thunderstorms this afternoon.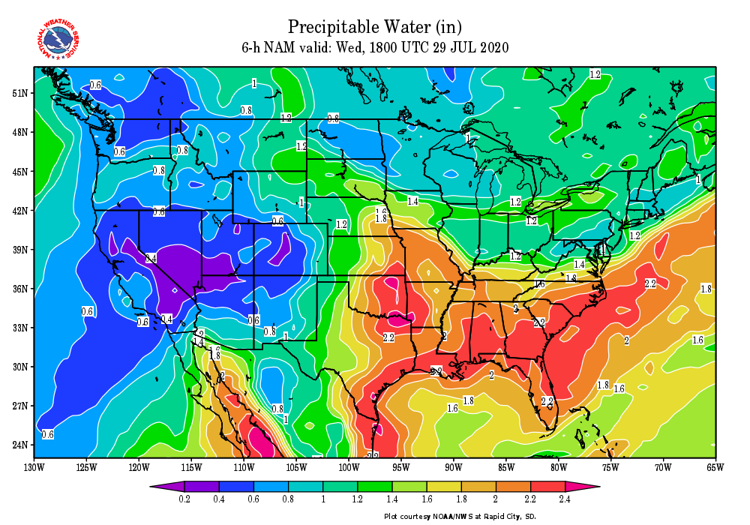 Looking further ahead, slightly drier air should result in much lower chances of rain tomorrow and Friday.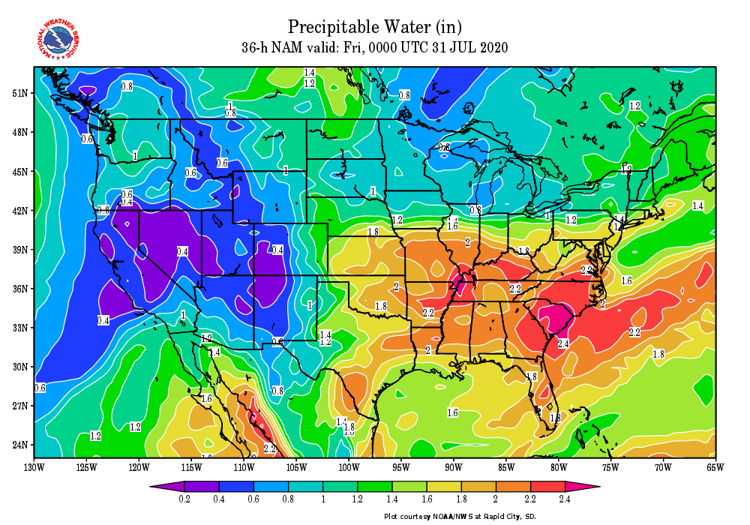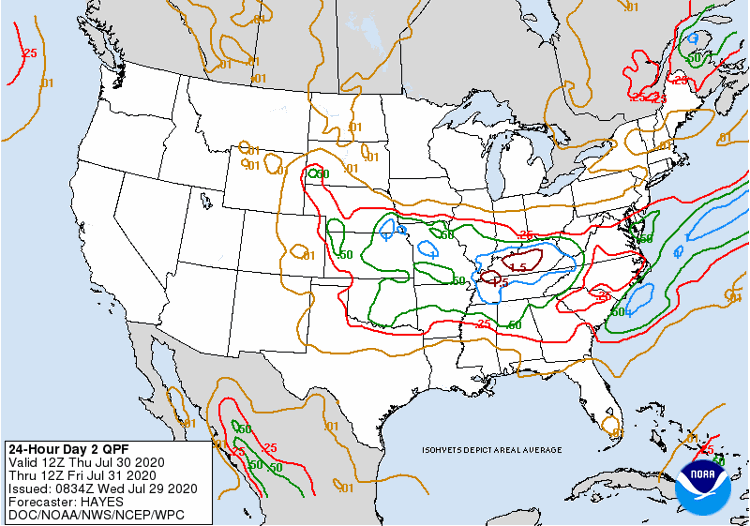 Rain chances will pick up some this weekend as weak disturbances move south on the west side of a deep trough digging south along the Mississippi River.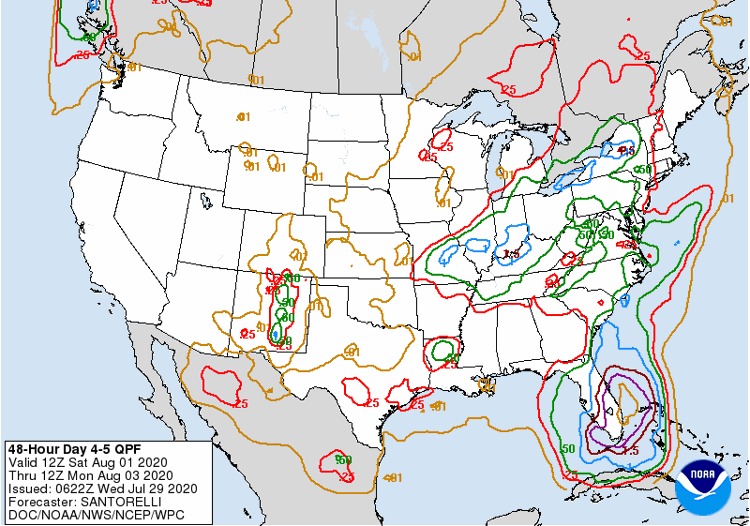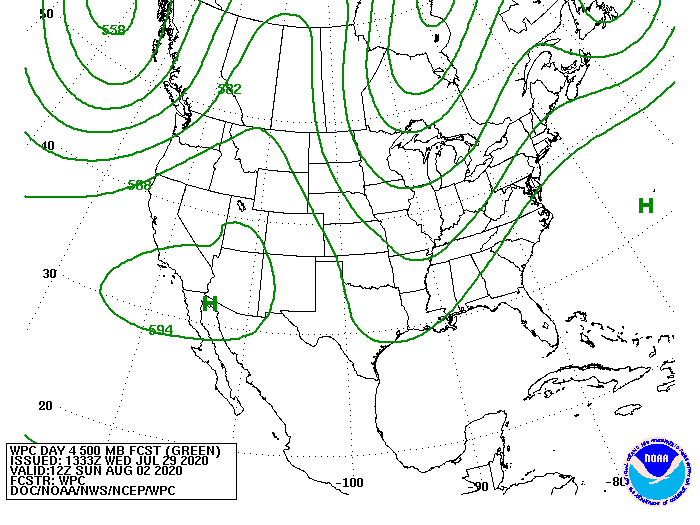 Ironically, this trough could play a role in keeping likely Tropical Storm Isaias away from the Texas coast as southerly steering currents to the east may take the system, which is now 240 miles southeast of San Juan, Puerto Rico near to Florida by this weekend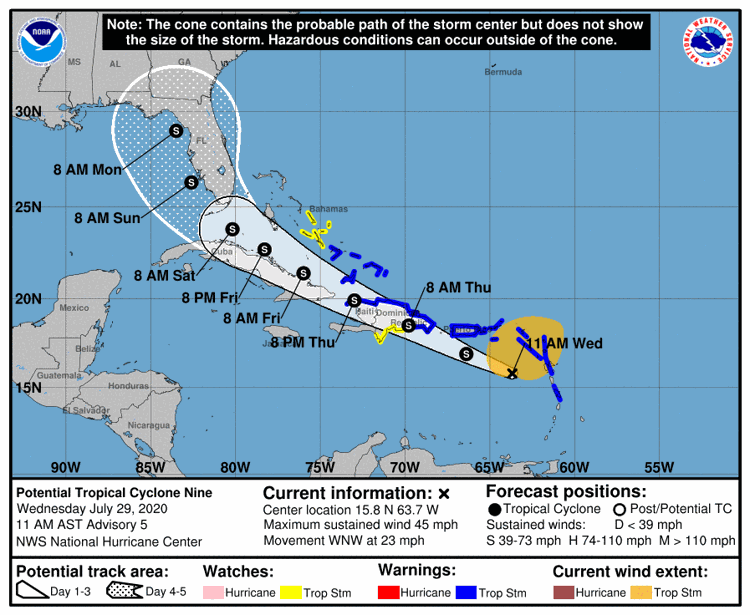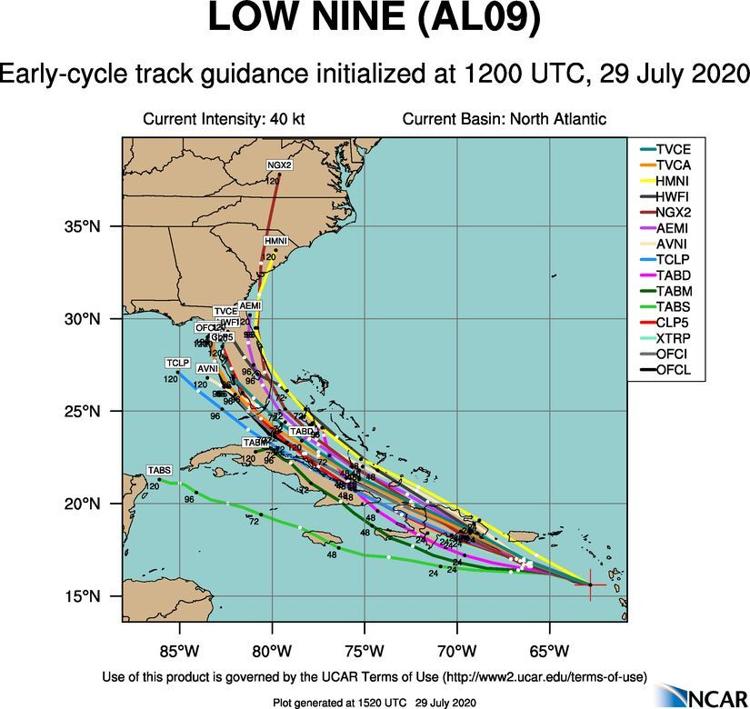 Although Potential Tropical Cyclone 9 continues to show some signs of increased organization and it has a 90% chance of being upgraded to a tropical storm later today or tomorrow, no clear center has emerged. Therefore, some uncertainty remains about the long-term track of the system. If the storm stays disorganized and relatively weak, there would be an increased probability that a weak storm would not be affected as much by the trough to the northwest and could drift west into the Gulf of Mexico. This is not currently the expected outcome, but it will be something to monitor as we move through the end of the week.