By CAPT. JOE KENT Posted:
We are in that transition period when more frequent cold fronts start appearing. The current frontal system likely will have some effect on th…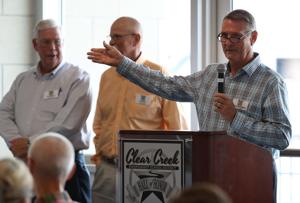 By COREY HENSON Correspondent Posted:
The Clear Creek Independent School District Athletic Hall of Honor celebrated its first class of inductees during a special ceremony held at C…
By MARK ROSNER Associated Press Posted:
Had Houston's season gone as planned, D'Eriq King would have spent Saturday night standing on the sideline as the Cougars' third-string quarterback.